JEFFERSON PARISH, Louisiana – A 19 year-old charged by a grand jury with the murder of a Jefferson Parish, Louisiana police officer plead not guilty in court this week.
Jerman Neveaux pleaded not guilty to murder charges accusing him of fatally shooting Jefferson Parish Sheriff's Deputy David Michel outside of a Dunkin' Donuts back in June.
Michel was patrolling a local neighborhood on June 22 when he noticed Neveaux following another individual. When Michel attempted to stop and search Michel, the teenager allegedly pulled out a stolen gun and proceeded to fatally shoot Michel.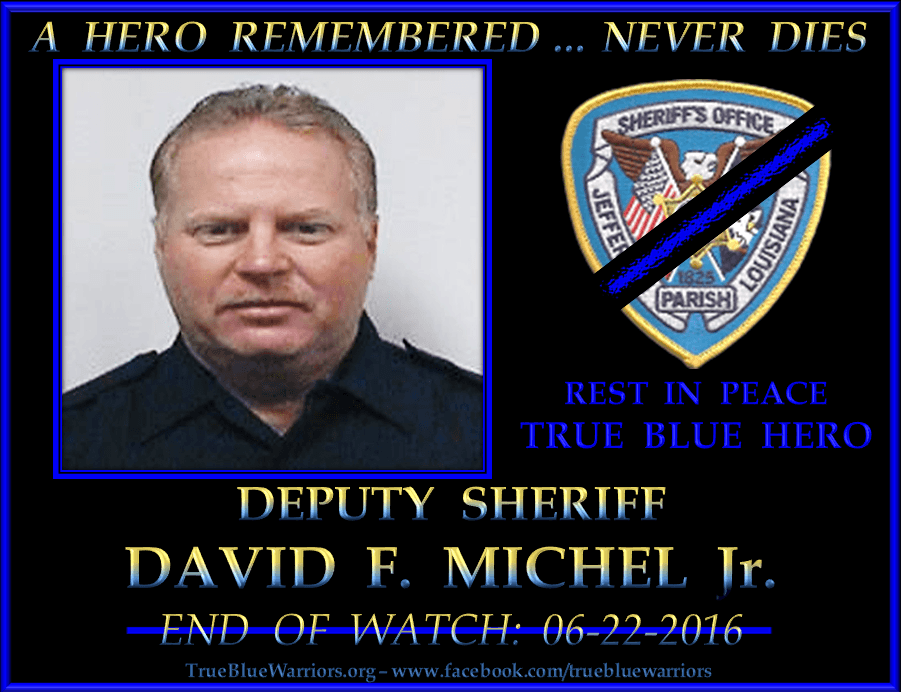 According to Jefferson Parish Sheriff Newell Normand, an eyewitness told police that Neveaux actually grabbed Michel by the hair and neck after shooting him and began shooting him again, firing two shots into his body, according to WWL-TV.
At the time, Michel was not in police uniform.
"It is clearly obvious that this was a cold-blooded murder," said Normand following the fatal incident.
Neveaux maintained his innocence in court, entering the courtroom in a wheelchair allegedly due to a spinal injury that occurred when he was originally taken into custody by Jefferson Parish police officers.
Jefferson Parish District Attorney Paul Connick said he will be seeking the death penalty against Neveaux.
"We believe the circumstances surrounding the shooting death of Detective Michel warrant the harshest penalty," Connick said in a statement to WWL-TV.
Neveaux's attorney told the media he would be seeking a change of venue because the murder case has a high-profile in the community.
John Binder is a contributor for Breitbart Texas. Follow him on Twitter at @JxhnBinder.
Tags: Breitbart Texas, Louisiana, Jefferson Parish, Newell Normand, anti-police, anti-police violence, murder, cop killer, law enforcement, crime, violence