MONTERREY, Nuevo León — Bullets flew while terrorized neighbors sought refuge after learning on social media that a Los Zetas kidnapping crew were facing off against cops from the town of San Nicolas de los Garza.
With basic patrols and minimal weapons, local police officers tried to pull over a white Volkswagen Passat with Tamaulipas license plates. Inside the vehicle, four men from the Los Zetas "Vieja Escuela" group were trying to avoid capture. After crashing, the man ran into the Anahuac neighborhood.
Citizen journalists sought cover as they recorded the moments of the fierce gun battle. The videos were shared through social media.
As Breitbart Texas has reported, the Los Zetas faction known as Vieja Escuela continues to fight the "Cartel Del Noreste" (CDN). The violence between the two has spread terror throughout Tamaulipas and now it is beginning to spread into Nuevo León.
Victor Fuentes, the mayor of San Nicolas, said the gunmen fired at police to cover their failed escape where they tried jumping along rooftops.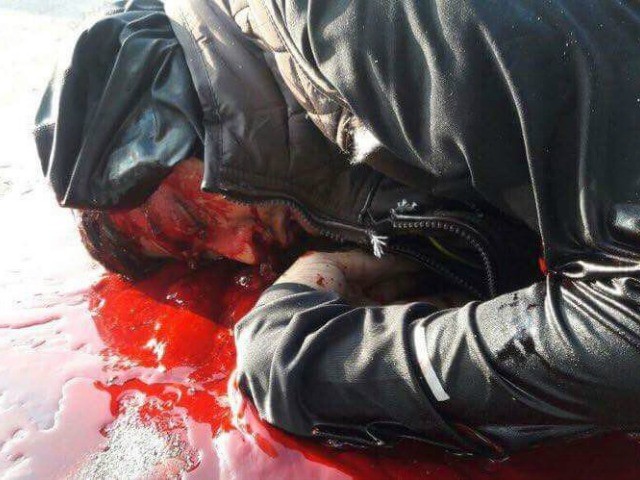 One of the gunmen died in the clash, while 22-year-old Martin Vera Ledezma, 19-year-old Antonio Garza Reyna and 40-year Rafel Torres Lopez were arrested after being surrounded by authorities. The men were from Ciudad Victoria, Tamaulipas.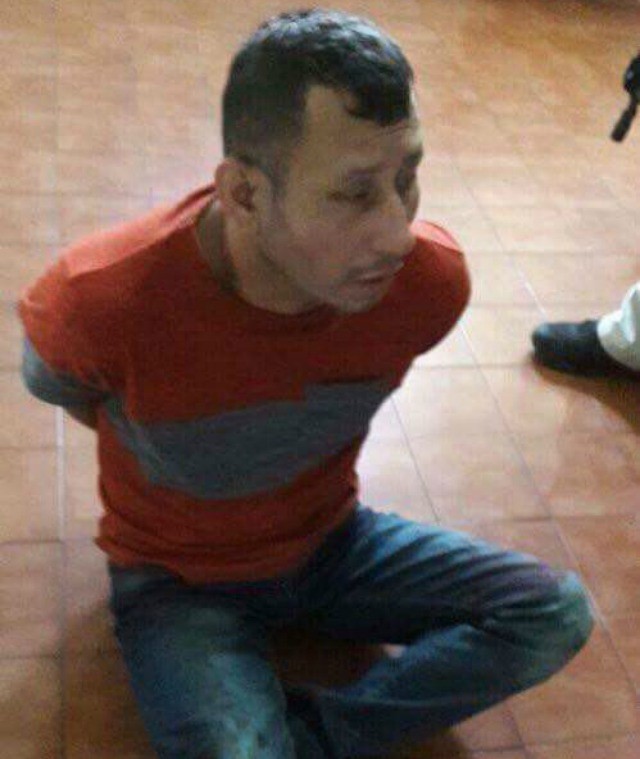 Ministerial police agents and officers from Fuerza Civil arrived on the scene to help in the gun battle and manhunt that spread terror throughout the neighborhood. At the scene of the crime, forensic investigators recovered a 1911-style pistol and a modified AR-rifle from the body.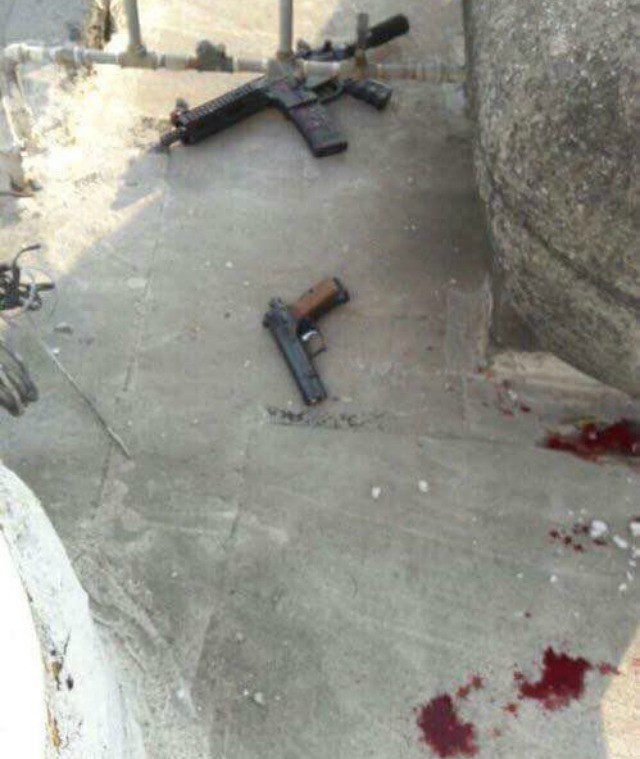 Hours later, detectives searched a local hotel in that same town and a stash house belonging to the Los Zetas gunmen. The group had been operating as a kidnapping crew under orders of a man known as "Pirata or Pirate" out of the hotel and the stash house, which was in the Cumbres neighborhood in Monterrey.
The three men arrested after the gun battle are being investigated in connection with the kidnapping of the owner or manager of Majadera Bar. The group could also be tied to the kidnapping of a man and his 5-year-old daughter and two other cases in Nuevo León.
As Breitbart Texas previously reported, a police officer from San Nicolas was shot in the chest while trying to stop a robbery. The police force currently lacks body armor or tactical equipment.
Editor's Note: Breitbart Texas traveled to the Mexican States of Tamaulipas, Coahuila and Nuevo León to recruit citizen journalists willing to risk their lives and expose the cartels silencing their communities.  The writers would face certain death at the hands of the various cartels that operate in those areas including the Gulf Cartel and Los Zetas if a pseudonym were not used. Breitbart Texas' Cartel Chronicles are published in both English and in their original Spanish. This article was written by Tony Aranda from Monterrey, Nuevo León and "M.A. Navarro" from Ciudad Victoria, Tamaulipas.