CIUDAD VICTORIA, Tamaulipas — A brazen rescue attempt by Los Zetas cartel gunmen led to hours of gunfighting this morning in the capital of this border state. The operation resulted in failure as authorities were able to move out the underworld boss and his cadre to a federal facility.
During the early morning hours of Thursday, state and federal police officers gathered at the state prison in order to transfer out 12 inmates facing organized crime charges into a federal facility, information released by the Tamaulipas government revealed.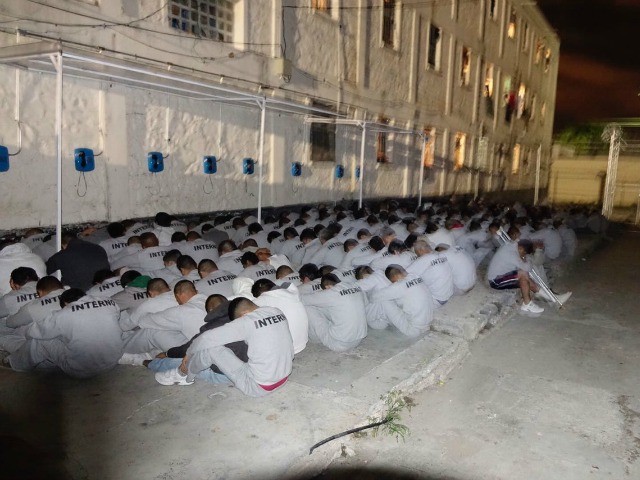 The prison transfer was aimed at removing Victor "El Karate" Becerra Garcia and some Los Zetas lieutenants who held control of the facility from the inside. Becerra Garcia is believed to not only run the prison facility, but to also order the attacks on his rivals from inside. As Breitbart Texas has been reporting since last year, two rival factions of the Los Zetas cartel began a fierce fight for control of lucrative drug trafficking territories. The clashes have resulted in almost daily kidnappings, gun battles, and gory executions.
The fight for control has also leaked into the prison population. In Ciudad Victoria, the state prison is a low security facility with 1,000 beds, however, in recent months the facility has been crowded with 1,300 inmates.
During the prison transfer, residents began reporting large-scale gun battles in the city's south side. It remains unclear if the fighting led to any casualties. On Thursday morning, military troops and state police officers had various streets blocked off while investigators scanned the crime scenes.
In the neighboring state of Nuevo León, authorities have seen multiple prison riots as a result of the power struggle between the rival cartel factions. In that state, the fighting has killed dozens of inmates.
Editor's Note: Breitbart Texas traveled to the Mexican States of Tamaulipas, Coahuila and Nuevo León to recruit citizen journalists willing to risk their lives and expose the cartels silencing their communities.  The writers would face certain death at the hands of the various cartels that operate in those areas including the Gulf Cartel and Los Zetas if a pseudonym were not used. Breitbart Texas' Cartel Chronicles are published in both English and in their original Spanish. This article was written by  "M.A. Navarro" from Ciudad Victoria and Breitbart Texas' Ildefonso Ortiz.