MONTERREY, Nuevo Leon — The former governor of this border state was booked into the famed Topo Chico prison, facing a series of theft and embezzlement charges tied to his time in office. Less than 20 hours after entering the prison, a judge ordered his release.
On Thursday morning, the current Nuevo Leon Government announced the arrest of former governor Rodrigo Medina De La Cruz on embezzlement and theft of public funds. According to information released by the government, Medina is accused of stealing more than $3,128,000,000 Pesos or approximately $142,000,000 USD. Due to the severity of the charges, Judge Miguel Angel Eufracio issued an arrest warrant to avoid any flight attempt. Originally, Medina was set to remain behind bars until February 24.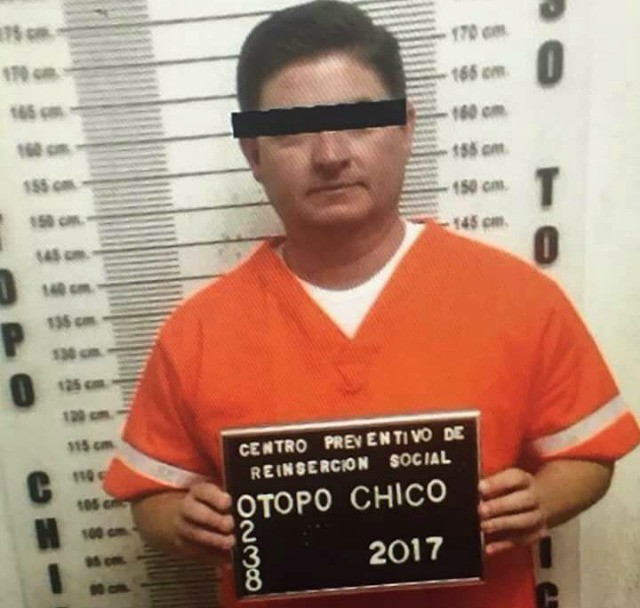 Medina's arrest and subsequent mugshot were welcomed by many local residents who saw the once powerful  politician behind bars as a sign of a possible end to Mexico's longstanding official corruption. The joy came to an end 20 hours after the initial arrest when an unnamed Mexican federal judge issued another order setting Medina free. The judge claimed that the charges against the former governor were not serious in nature and did not merit arrest.
The case against Medina stems from the alleged misuse of incentives aimed at having a KIA Motors manufacturing plant in the state. According to the Nuevo León government, similar allegations were brought up in August but another judge at the time claimed that while a crime had been committed, there was not enough evidence to ensnare Medina.
The new case against Medina was made public on Tuesday when Ernesto Canales from the Nuevo Leon Attorney General's Office Anti-Corruption Unit made the announcement. According to Canales, authorities have been questioning Medina as to "unexplained enrichment" by the former governor.
Ildefonso Ortiz is an award winning journalist with Breitbart Texas. He co-founded the Cartel Chronicles project with Brandon Darby and Stephen K. Bannon.  You can follow him on Twitter and on Facebook.
Tony Aranda contributed to this report.