PIEDRAS NEGRAS, Coahuila — The most recent murder in this border city points to a possible trend where organized crime members could be targeting workers and owners of local car junkyards.
This week, authorities in this border city found the body of a man who had been half buried in a shallow grave in the rural community called El Centinela. The scene is located near the Rio Grande, adjacent to Eagle Pass, Texas. Coahuila authorities were able to identify the victim as junkyard owner Javier Benitez Jaramillo, who was 36-years-old.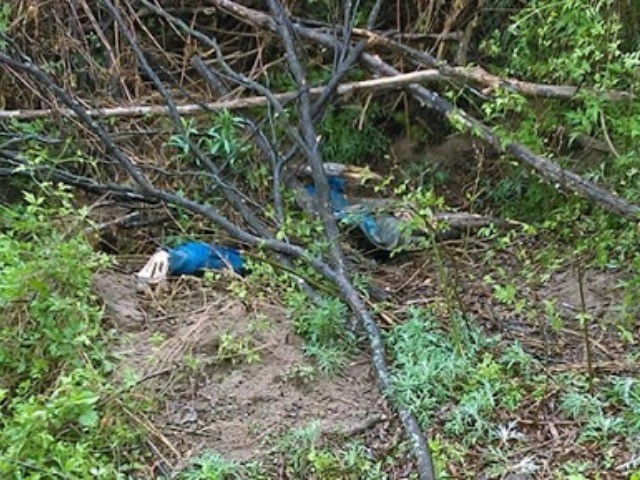 According to information provided to Breitbart Texas by police sources, Benitez had left his business on February 7 and was headed to Texas to run some errands. The victim's business is located along the highway that connects this city with Ciudad Acuña. Benitez never arrived at his destination.
The investigations into the murder have been made more difficult because the victim's body showed an advanced state of decomposition. The victim had been buried an some body parts had been partially consumed by the local wildlife.
Preliminary information points to the victim having died by some form of impact to his forehead, but the state of the body did not allow investigators to determine in a preliminary fashion if the impact was caused by a gunshot, blunt force trauma or other type of weapon. Authorities are waiting for the results of an autopsy to determine the cause of death and continue the investigation.
Benitez's homicide comes just days after two junkyard employees from another business were shot in the back of the head, Breitbart Texas previously reported on this homicide.
Days before the double homicide, a group of gunmen tried to kidnap the owner of a local junkyard in the Laguito neighborhood in this city and ended up killing three men, Breitbart Texas reported. During the failed kidnapping, the gunmen killed the business owner and two of his employees.
Editor's Note: Breitbart Texas traveled to the Mexican States of Tamaulipas, Coahuila and Nuevo León to recruit citizen journalists willing to risk their lives and expose the cartels silencing their communities.  The writers would face certain death at the hands of the various cartels that operate in those areas including the Gulf Cartel and Los Zetas if a pseudonym were not used. Breitbart Texas' Cartel Chronicles are published in both English and in their original Spanish. This article was written by "J.M Martinez" from Piedras Negras, Coahuila.