MONTERREY, Nuevo León — A highway crash uncovered more than a ton of marijuana being moved to the Texas border. The driver fled the scene.
The crash took place on Monday near the 30 kilometer marker along the Linares-Galeana highway in the municipality of Iturbide. The highway is one of the routes most commonly most used for moving drugs and has been the scene of multiple seizures in the southern part of Nuevo León.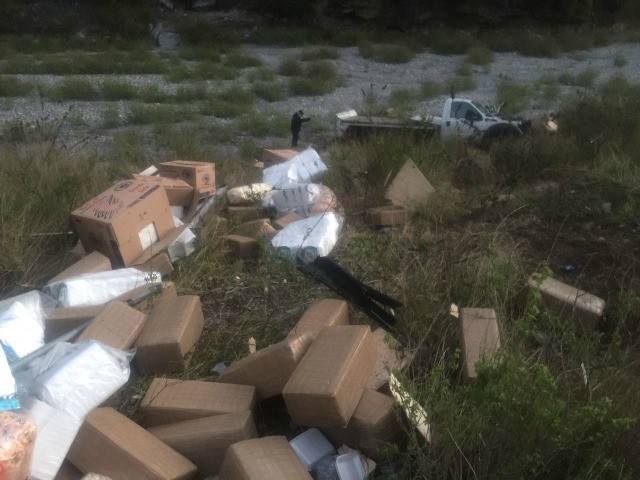 According to information provided to Breitbart Texas by the Nuevo León government, state authorities called Fuerza Civil responded to reports of a rolled over truck. When authorities arrived, they found a damaged flat bed truck and boxes of snacks all over the ground. Authorities believe the truck went off the road while turning.
Authorities tried to locate the driver to provide first aid but the man apparently fled. A closer look at the boxes of snacks revealed that the cargo was in fact hiding multiple bundles of marijuana. Fuerza Civil called on the Mexican military and attorney general's office to lead the investigation.