MONTERREY, Nuevo León. — This week, roughly 600 inmates inside the Cadereyta Prison rioted over the increase in security measures aimed at keeping drugs out.
While state authorities minimized the case by claiming it was a "protest" and not a riot, columns of smoke from the prison yard where about 2,000 inmates had gathered to avoid the fires pointed to the seriousness of the situation. Authorities deployed firefighters from various cities in the state while Nuevo Leon's Fuerza Civil police force and state investigators shored up security.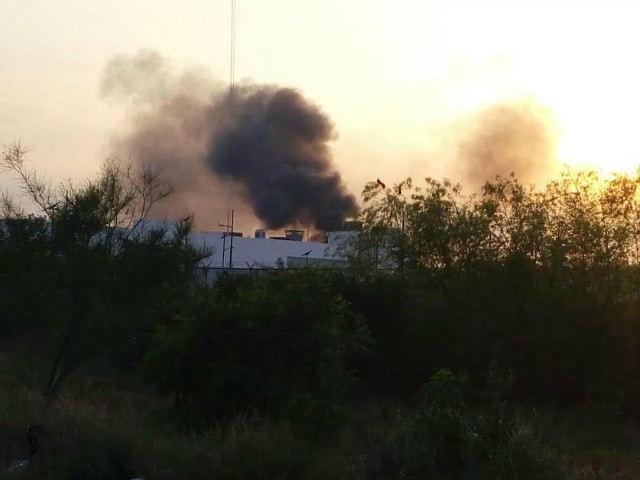 Aldo Fasci, the Public Safety spokesman in Nuevo Leon, avoided using the word "riot" when describing the event and described the violent acts as a "protest" caused by the use of X-rays and other on invasive security measures aimed at keeping drugs out of the prison.
Fasci confirmed that six inmates, one police officer, and one prison guard were injured in the clash while trying to take back control of the prison; unofficial sources point to dozens being hurt.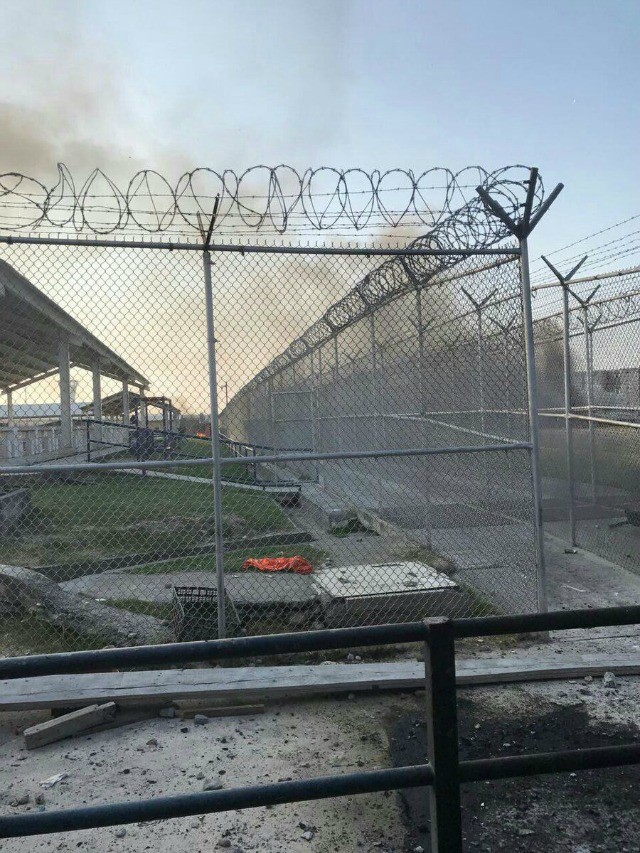 The riot in Nuevo Leon comes mere days after dozens Los Zetas members were able to escape using a tunnel at the Ciudad Victoria prison in Tamaulipas.  As Breitbart Texas reported, after the escape, the remaining inmates took part in two riots in as many days. An investigation into the prison revealed a clandestine flea market operated by the inmates.
Just hours before the riot in Nuevo Leon, authorities found a narco-message where they mentioned the names of the security officials at the prisons in Apodaca and Topo Chico. The banner also had the messages El Mollejas and La Yuli, pointing to organized crime members that are said to have the true control of the institutions.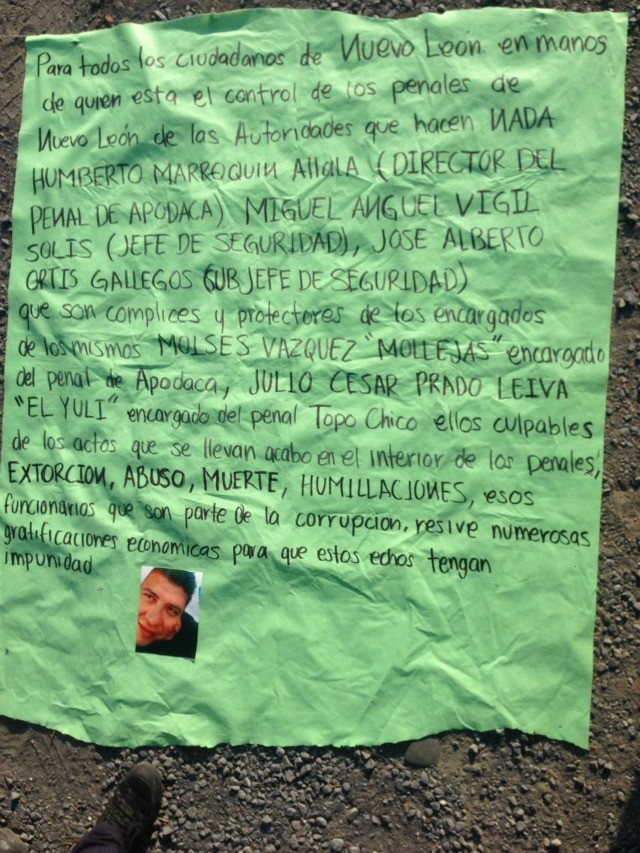 Breitbart Texas recently published photos and videos of the physical and sexual abuses that leaders from the Cartel Del Noreste faction of Los Zetas suffered at the hands of their rivals. The attacks were recorded from inside another prison and then leaked to the public.
Editor's Note: Breitbart Texas traveled to the Mexican States of Tamaulipas, Coahuila, and Nuevo León to recruit citizen journalists willing to risk their lives and expose the cartels silencing their communities.  The writers would face certain death at the hands of the various cartels that operate in those areas including the Gulf Cartel and Los Zetas if a pseudonym were not used. Breitbart Texas' Cartel Chronicles are published in both English and in their original Spanish. This article was written by Tony Aranda from Monterrey, Nuevo León.