REYNOSA, Tamaulipas — A Texas couple who had crossed into this border city to go grocery shopping were apparently shot at by a military helicopter during a cartel gun battle. The couple's newer model SUV appears to have been mistaken for a cartel vehicle. The Mexican military claims they did not fire at the vehicle. 
The shooting took place Tuesday afternoon as convoys of Mexican Marines had been fighting with teams of cartel gunmen. The violence began when the marines arrived in the Las Fuentes neighborhood, an area that has been home to multiple cartel stash houses. Teams of lookouts began to deploy dozens of makeshift road spikes to slow down authorities while other cartel members escape.
The escape efforts turned into a series of rolling gun battles where fleeing cartel gunmen and military troops exchanged gunfire along some of the city's main avenues. Two cartel gunmen are believed to have been killed during the fighting.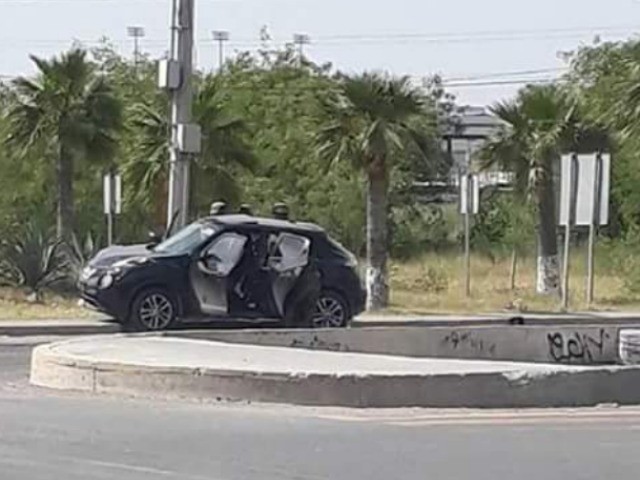 A military helicopter was deployed to the scene to provide air support for the marines. It was during that gun battle when a Texas couple returning from purchasing various groceries appear to have been mistaken for a cartel vehicle. 
Inside the SUV, Alfredo and Alejandra Aleman, a middle-aged Texas couple, were injured by a barrage of bullets. The victims were rushed to local hospitals. According to various neighbors who witnessed the shooting, the victims' SUV was full of fresh groceries.
A statement released Wednesday morning by the Mexican Navy claims that while Mexcian marines did take part in various operations and clashes in Reynosa, they did not fire upon the couple, contrary to local news reports. The statement claimed that the military helicopter did not fire and only provided aerial support in tracking down gunmen. The statement confirmed at least three clashes in Reynosa on Tuesday and the death of the two cartel gunmen.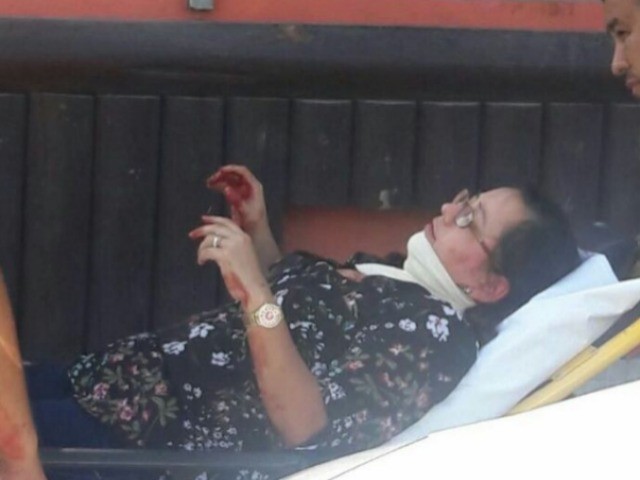 As Breitbart Texas reported, more than 400 Mexican soldiers arrived in this border city to target the operations of Mexico's Gulf Cartel, the main criminal organization that has control of this city.
Editor's Note: Breitbart Texas traveled to the Mexican States of Tamaulipas, Coahuila, and Nuevo León to recruit citizen journalists willing to risk their lives and expose the cartels silencing their communities.  The writers would face certain death at the hands of the various cartels that operate in those areas including the Gulf Cartel and Los Zetas if a pseudonym were not used. Breitbart Texas' Cartel Chronicles are published in both English and in their original Spanish. This article was written by "A.C. Del Angel" from Reynosa, Tamaulipas.