SUTHERLAND SPRINGS, Texas — Residents of this rural community jumped each time the phone rang as they anxiously waited to hear news of their loved ones. Hours before, a man in black clothing went on a shooting rampage in and around their church.
Across the street from the First Baptist Church of Sutherland Springs, Debbie Jones nervously paced back and forth–clutching to her cell phone as she waited to hear updates about loved ones.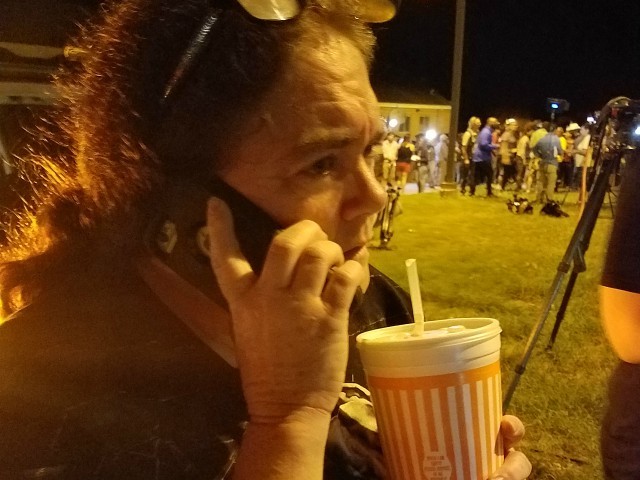 Jones and several of her friends were trying to find out the fate of the shooting victims transported by helicopter or ambulance to local hospitals.
"I was driving when they called me to tell me that there was a shooting at the church," Jones said as she fought back tears. "The children …"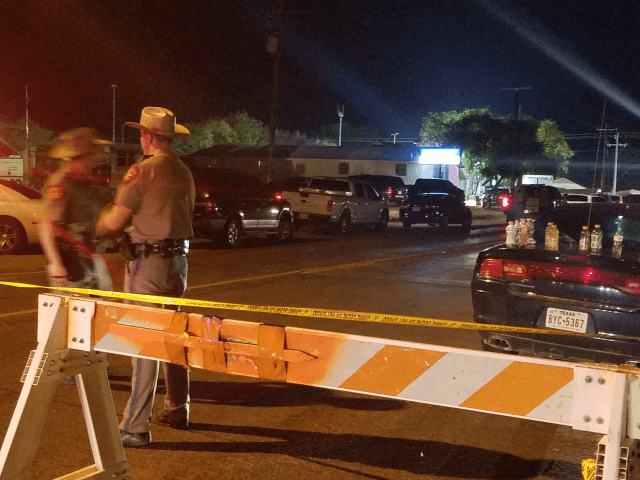 Yards away from where Jones paced, dozens of residents gathered on a street corner for a prayer vigil in honor of the victims. Songs, hugs, and prayers were freely given as residents of the small community tried to come to grips with the mass shooting occurring hours prior.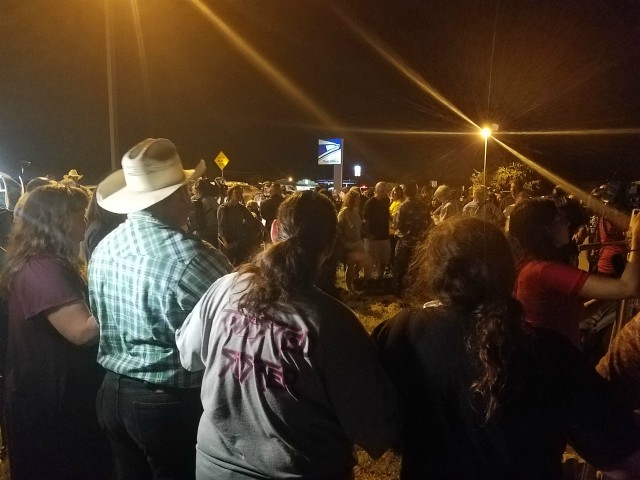 Earlier that day, Devin Patrick Kelley opened fire outside and inside of the building, murdering at least 27 victims and injuring dozens more, Breitbart Texas reported.
Mario Cavazos was standing by his home a block away from the church when he heard the gunshots and yelled for his wife to call 911.
"I went over there … to the shooting," Cavazos said. "I wanted to see what was going on, why was there shooting in the morning in the neighborhood."
Ildefonso Ortiz is an award-winning journalist with Breitbart Texas. He co-founded the Cartel Chronicles project with Brandon Darby and Stephen K. Bannon.  You can follow him on Twitter and on Facebook.
Brandon Darby is managing director and editor-in-chief of Breitbart Texas. He co-founded the Cartel Chronicles project with Ildefonso Ortiz and Stephen K. Bannon. Follow him on Twitter and Facebook. He can be contacted at bdarby@breitbart.com.