Luke Russert of NBC News has tweeted out speculation that Waco-style anti-government types may be behind the Boston bombings on Monday: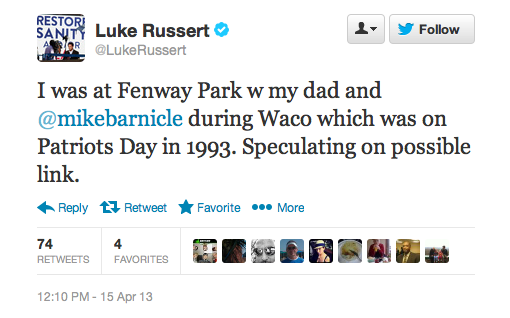 He points out that the Waco blowup in 1993 happened on Patriots' Day, which fell on April 19 that year. The Oklahoma City bombing also happened on April 19, two years later.
Ben Shapiro is Editor-At-Large of Breitbart News and author of the New York Times bestseller "Bullies: How the Left's Culture of Fear and Intimidation Silences America" (Threshold Editions, January 8, 2013).