UNCASVILLE, Conn.—Regis Prograis racked up his twelfth knockout in fourteen fights earlier this month. But the undefeated junior welterweight tells Breitbart Sports that a ticket to Floyd Mayweather-Manny Pacquiao would knock him out.
"No, no, not at all, no," he says of affording tickets, which run a face-price average of $4,400. "I got to get a couple of more fights first then and maybe I can pay for that. So, no, I can't. I can't even get in Vegas if I wanted to."
Prograis says that the notion of such gaudy paychecks for fighters, about $180 million for Mayweather and $120 million for Pacquiao, fills him with encouragement rather than resentment. Like other boxers interviewed by Breitbart Sports, the junior welterweight roots for the prizefighters fighting for such massive prizes.
"If Floyd Mayweather and Manny Pacquiao can get it," the Louisianan tells Breitbart Sports, "we think, of course—all the boxers they think they can get it, too."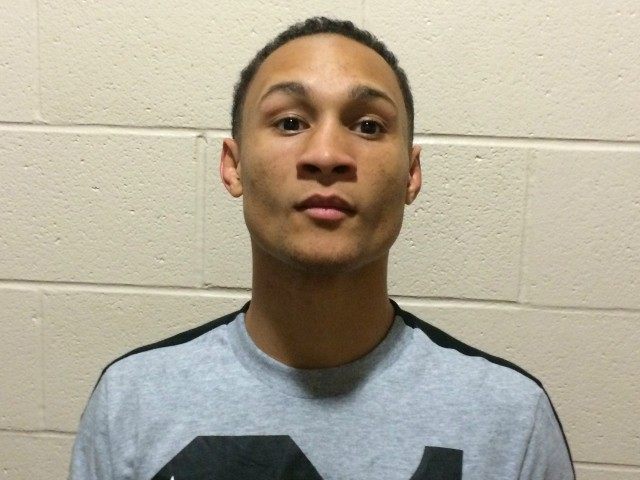 With the fight generating something north of $200 million in domestic pay-per view revenue, a $74 million gate, and even $13.2 for the corporate sponsors spotted about the ring apron, Rougarou, the boogeyman moniker adopted by the 26-year-old pugilist, finds himself amazed that men competing in the same sport generate such riches, a total greater than the gross domestic products of several small countries.
"It's not no envy or nothing like that," Rougarou maintains. "It's like motivation to go get that, to live that lifestyle like Floyd lives. I mean, he has three Bugattis and a plane and all this type of stuff. He does that just with these—this [brain] and these [fists]."
Breitbart Sports caught up with Prograis outside of the locker rooms at Mohegan Sun Arena, where he issued a first-round knockout to Abraham Alvarez in his fight on the untelevised undercard of ESPN's April 17 Friday Night Fights card.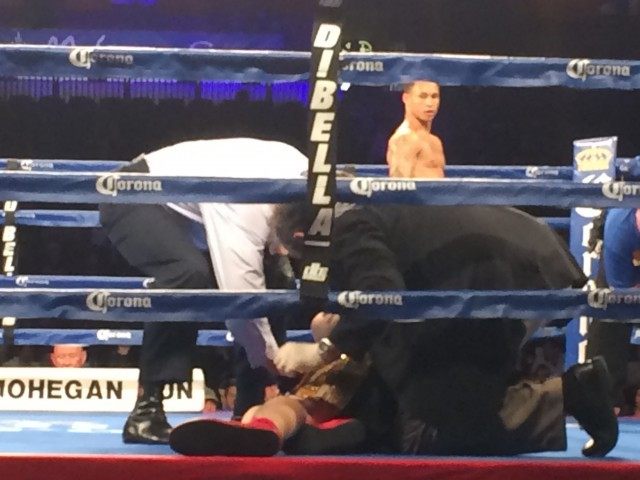 The megafight at a casino arena 2,500 miles away excites the New Orleans resident displaced to Houston by Hurricane Katrina. But he's not amped up to pay $90 for a pay-per-view subscription.
"I mean, I might," Prograis tells Breitbart Sports. "I don't know. I don't know yet. I don't know where I'm going to watch it. I'm definitely going to see it. I don't think I'm going to see it at my house. But I will see it. So if I have to pay for a party or something, yeah, I'll do that."