Bellator goes back to the future tonight on Spike TV with four men facing the prospect of two fights in one night, a Glory kickboxing card in the same San Jose arena, and a first-generation UFC competitor hoping to party like it's 1999 by again scrapping for a championship belt.
"I was the first light heavyweight UFC world champion, one of the longest reigning," 40-years-young Tito Ortiz told Breitbart Sports earlier this year. "I plan on getting a world title around my waist."
Ortiz, coming off consecutive wins putting Alexander Shlemenko to sleep and putting the audience to sleep in a decision over Stephan Bonnar, hopes to actualize his vision tonight against Bellator light-heavyweight champion Liam McGeary, an undefeated long and lanky Brit whose Brazilian jiu-jitsu ranks among the best in his weight class.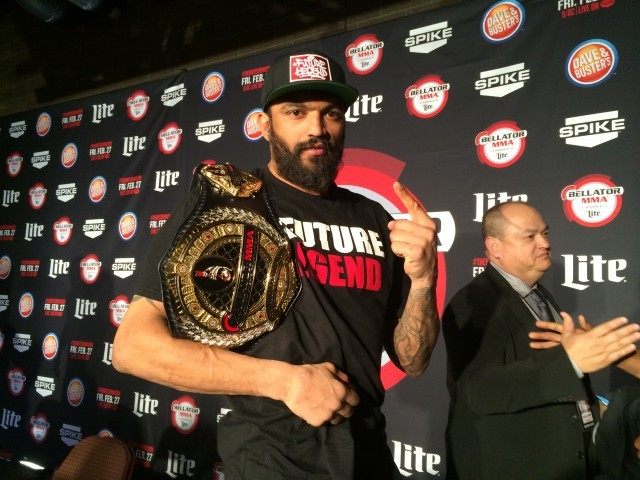 Really kicking the "mixed" into the mixed-martial-arts card, Saulo Cavalari battles Zack Mwekassa for Glory's light-heavyweight championship and MMA welterweights Paul Daley and Fernando Gonzales compete against one another in kickboxing. For the fans in the arena, the undercard features simultaneous action in the cage and the ring.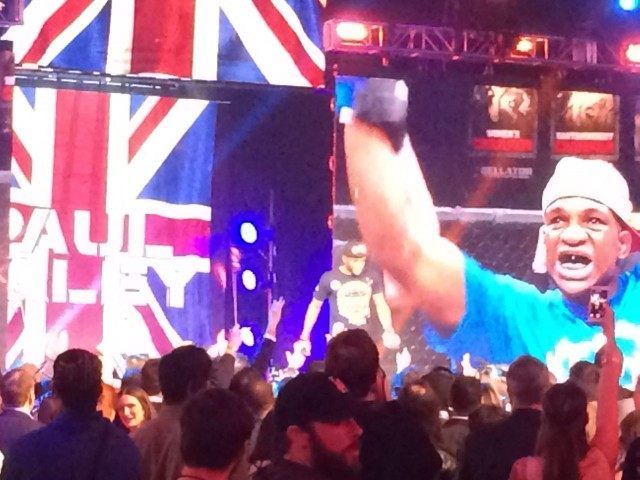 At the same event, four men fight in a tournament to take on the McGeary-Ortiz winner. Emanuel Newton, the man McGeary defeated for the title earlier this year, faces Phil Davis, who owns victories over Lyoto Machida, Alexander Gustafsson, and Antonio Rogerio Nogueira, in the first round of the tournament. In the other first-round pairing, Muhammed "King Mo" Lawal fights Brit Linton Vassell. The winners, recalling Ortiz's two-fight night at UFC 13, fight again on the same card for a future title shot.
If Ortiz has any say in the matter, the man who survives the tournament takes on him next.
"To fight big names don't matter," Ortiz explained when Breitbart Sports caught up with him this February in Bristol, Connecticut. "I've been fighting big names my whole career. I'm not going to make any more money. This ain't about money to me anymore. It's about me being a world champion—put the gold around my waist."