Former YouTube brawler Jorge Masvidal faces his biggest test as a professional mixed-martial artist when he takes on onetime UFC lightweight champion Benson Henderson in South Korea early Saturday morning. Seoul's a long way from the backyards of Miami.
Masvidal owns wins over Joe Lauzon, Tim Means, and K.J. Noons in the cage. But fight fans strangely recall his victories over Ray, the Kimbo Slice protege, as his most memorable moments. Henderson boasts a more traditional MMA resume. The referee raised his hand after fights with Frankie Edgar, Cowboy Cerrone, Gilbert Melendez, Clay Guida, and Nate Diaz.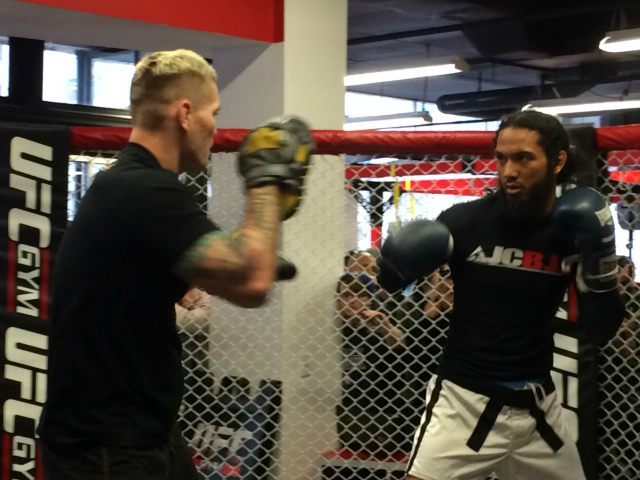 Breitbart Sports spoke to Masvidal earlier this year on the benefits of fighting professionally with the background of backyard brawls.
"They only captured like two videos of me in backyards," the lightweight contender, fighting Henderson at welterweight, told Breitbart Sports. "But I grew up doing that."
What he he grew up doing involved getting bare-knuckle punched in the face in front of iPhone cameras for an audience of hundreds of thousands on YouTube. He fought for low and no-pay, supplementing his meager earnings with wagers on himself. The tough customers he faced intimidated less than the tough spectators who watched. Masvidal never quite knew whether his one-on-one fight would transform into a handicap match with foreign objects and impromptu tag-team partners thrown into the mix.
Masvidal's street-fighting background hearkens back to the early days of MMA, when barely-trained tough guys, such as Tank Abbott, threw will versus skill against elite jiu-jitsu practitioners, NCAA wrestlers, experienced kickboxers, and guys managing to meld it all together. Gamebred looks on paper like a welterweight Kimbo Slice. In the cage, he looks like a well-rounded mixed-martial artist, albeit one with a chip on his shoulder.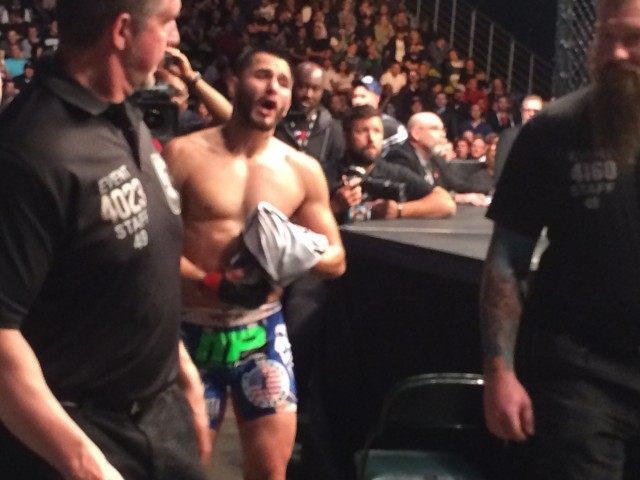 Fighting in that more freewheeling environment of the backyards gives him an advantage of sorts, he believes, in the octagon.
"The only advantage, when you get into a street fight, you don't know if your partner is going to jump in with a knife and stab me or pull a gun out on me," he reflected. "Going into the UFC you don't have that stress. You're just worried about fighting. If anything happens there's doctors, there's a medical team on the side. It's like a big phew."