The UFC boldly scheduled an event for Madison Square Garden in April despite the Empire State's refusal to sanction professional mixed-martial arts. A federal judge spiking that move earlier this week compels New York assemblymen to demand that their fellow legislators finally join the other 49 states in allowing pro MMA bouts.
"As we again approach the issue of the legalization of Mixed Martial Arts (MMA)," Claudia Tenney, a fourth-term Republican-Conservative assemblywoman from New Hartford, declared, "I believe that it is past time that the Assembly Democrats stop stalling and permit in New York a sport pursued by millions of Americans. For years the Assembly Majority, initially led by Sheldon Silver, instituted its personal agenda and systematically denied thousands of New Yorkers from participating in an activity that is legal in every other state across the nation."
Silver faces up to 20 years in prison after his conviction late last year on federal corruption charges. Proponents of legalizing professional MMA in New York allege that Silver allowed organized labor to dictate a ban on MMA in New York because of a culinary-union grievance with the Station Casinos, owned by the Fertitta brothers of the UFC, in Nevada.
"The reason MMA is not sanctioned in New York is because there is a lot of money from the culinary unions who have an old grudge with the Fertittas about Station Casinos not using the culinary unions in Las Vegas," bantamweight Urijah Faber told Breitbart Sports at a UFC presser strategically held in Madison Square Garden two years ago. "It's corrupt. It's wrong. It's something that everyone should be ashamed of if you're a part of it."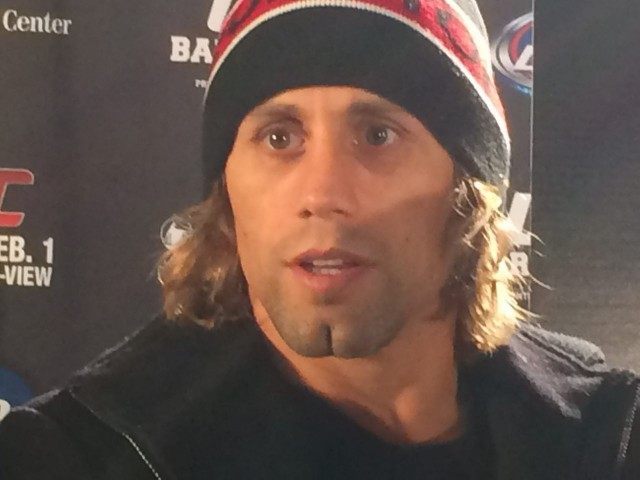 Assembly Majority Leader Joseph D. Morelle (D-Irondequoit) joined UFC leaders and fighters at an Albany press conference earlier this week urging the state to allow MMA. But the politicians continue to hold up cage-fighting events at Madison Square Garden, the Carrier Dome, Nassau Coliseum, and other venues throughout the state. And now a federal judge defers to state judges to determine the constitutionality of its anti-MMA law before she offers judgment.
"For the reasons listed below, the court DENIES Plaintiff's motion for a preliminary injunction," Kimba Wood, Bill Clinton's second choice for attorney general before settling on Janet Reno, ruled this week in the UFC's case. "The Court has decided that it should exercise Pullman abstention in this case. The Court abstains in this case, but retains jurisdiction pending a determination by a state court as to the meaning of the challenged state laws."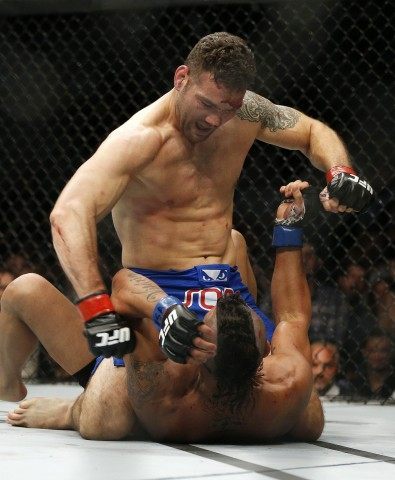 As the politicians and judges wait, fighters, like 31-year-old Chris Weidman, see their careers progress without ever competing in front of a hometown crowd.
"It's sad," the former middleweight champion told Breitbart Sports in 2014. "I have a lot of pride being from New York, born and raised there–still train there. It's where I raise my kids. For me not being able to compete and give my fans the show they want to see is heartbreaking. I want it to get it legalized as fast as possible."