TEL AVIV – Despite a string of defeats on the battlefield in Iraq and Syria, the Islamic State's propaganda organ is seeking to portray "business as usual," disseminating gory pictures of what the terror organization called "justice" for crimes against Islam.
[WARNING: The Following are EXTREMELY GRAPHIC PHOTOS].
In undated pictures IS says were taken in the Damascus region,  the IS "police force" is seen arresting and flogging a civilian purportedly for drug consumption.  The man was also seen later strapped to a fence carrying a sign bearing a Quranic verse and detailing his name, the crime and the punishment: 100 lashes and public humiliation.
Other pictures document the brutal execution of men IS says were suspected of spying for the Iraqi army, and for the Shi'ite militia Alhashd Alshaabi (Popular Mobilization Froces).
Three other men were executed "in keeping with Allah's law" for allegedly belonging to Kurdish forces , an IS statement said.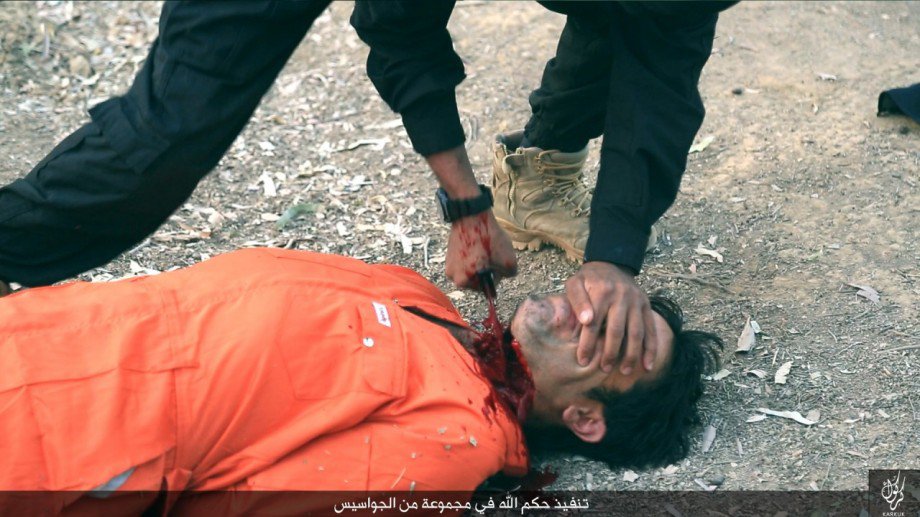 IS has reportedly lost more than a quarter of the territory it had previously controlled in Syria and Iraq. However, in recent weeks the organization has successfully prevented Iraqi forces from entering Mosul, the country's second-largest city.