The Islamic State organization published pictures of activists celebrating the reported recapture of the ancient city of Palmyra in central Syria.
In the pictures, disseminated through the messaging app Telegram, IS militants are seen distributing sweets to the residents of Raqqa, the capital of the caliphate, "on the occasion of the caliphate's victory in Palmyra."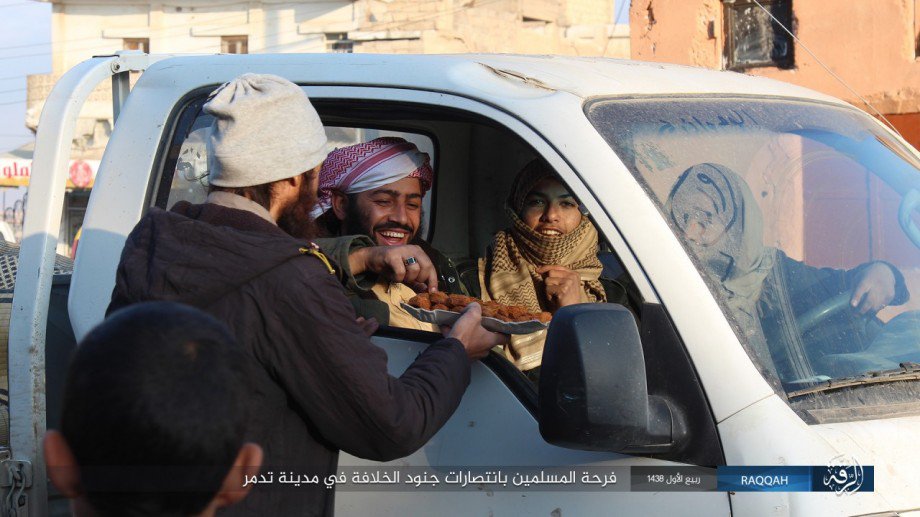 Elsewhere, the organization published pictures of its militants preparing for the winter in Raqqa – stacking wood for heating and buying warm clothes.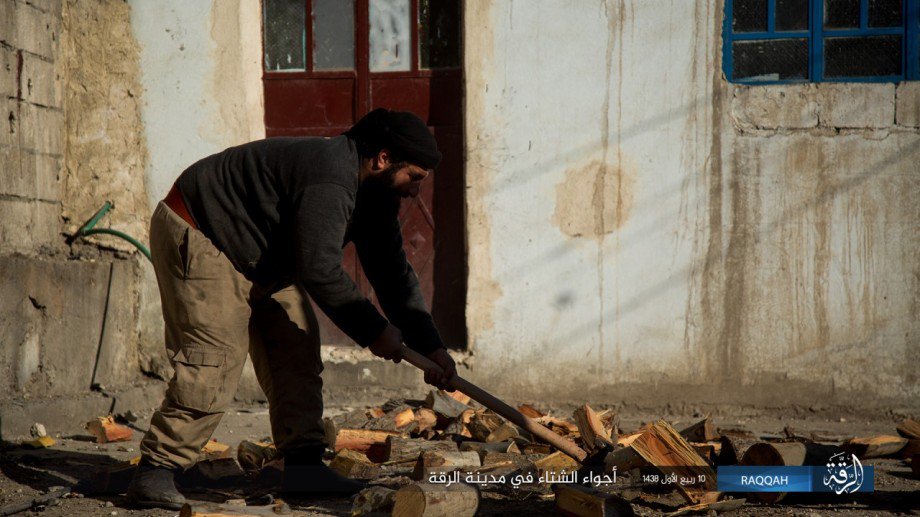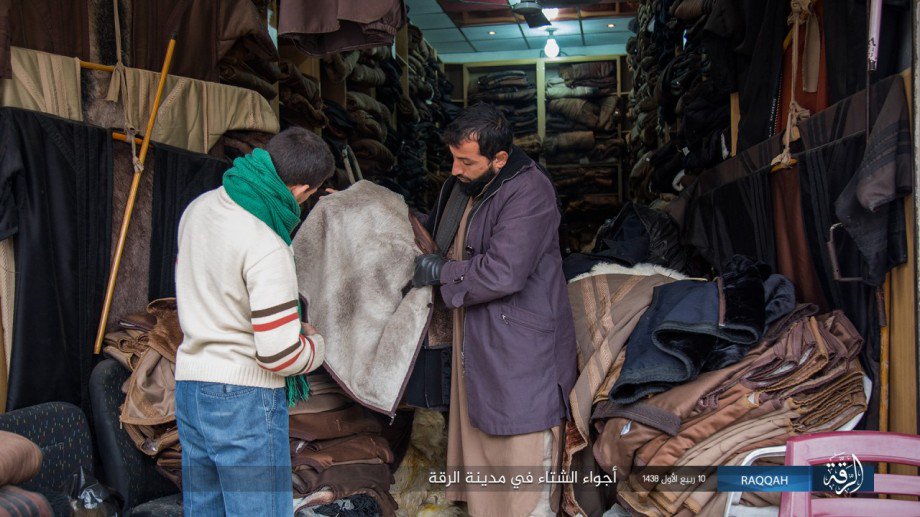 Meanwhile, the organization published pictures of a medical center in Mosul, as part of its "business as usual" propaganda effort.
The pictures show a spotless center, with patients forming an orderly queue. Another shows a state-of-the-art research lab, and another patients praying together in the in-house prayer room.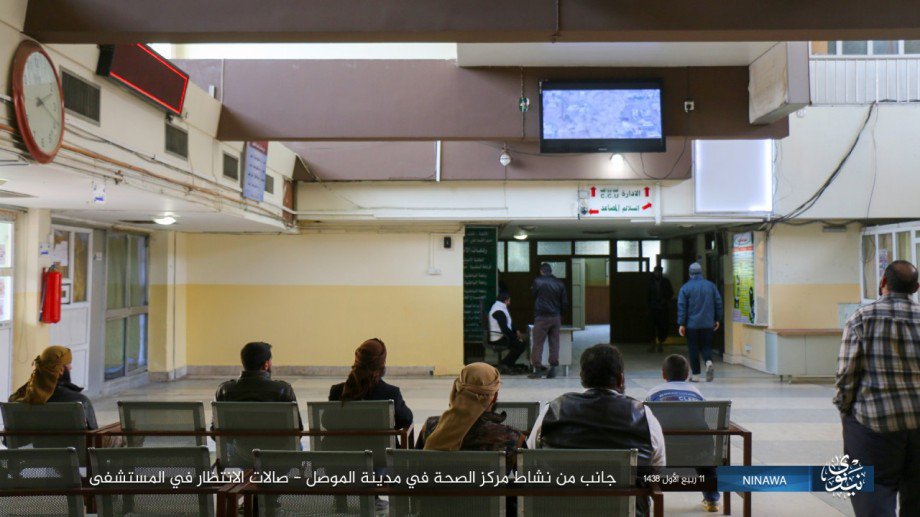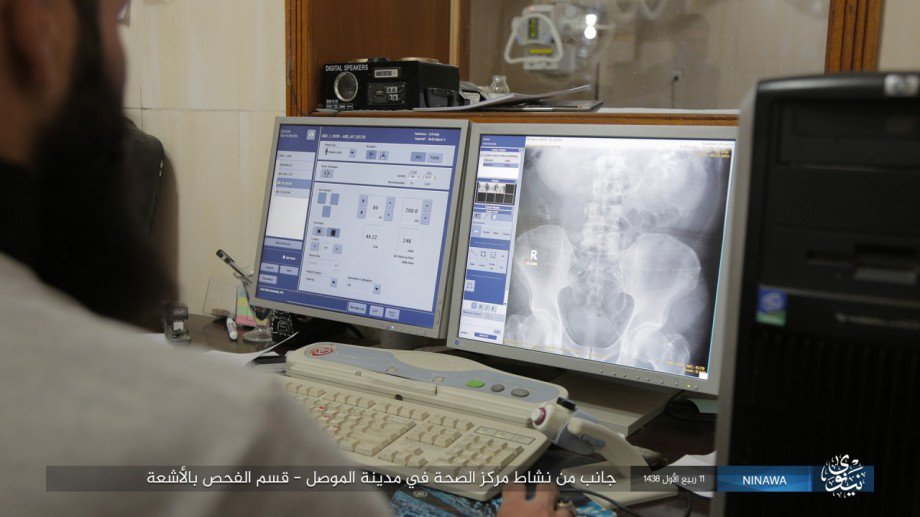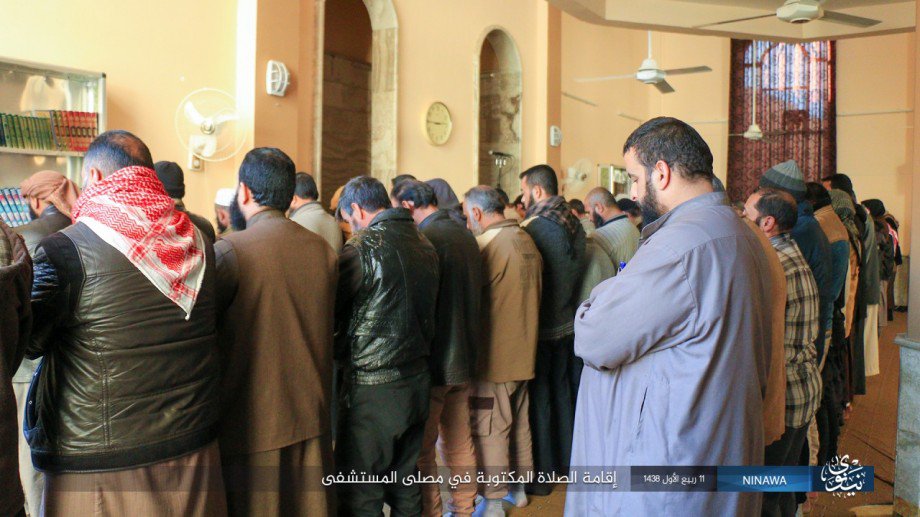 On Sunday, US Defense Secretary Ashton Carter arrived in Iraq following the Iraqi forces' failure to liberate Mosul, the country's second-largest city, from the grip of IS.
A Pentagon statement said Carter "came to discuss the next steps of the anti-IS campaign." He met with Prime Minister Haydar Alabadi and with Masoud Barazani, the president of the Kurdish region.
Regarding the reported capture of Palmyra, CNN reported:
ISIS forces have retaken the ancient city of Palmyra in Syria, according to Syrian government media, the ISIS media wing and a human rights monitor.
Syrian news agency SANA

reported

that over 4,000 militants swarmed the city from "various directions," despite having suffered heavy losses from bombardments by the Syrian air force. The Russian Defense Ministry had earlier reported that its aircraft had also taken part in the air campaign.