Two planes that had just touched down on Sunday afternoon at Seattle-Tacoma International Airport were immediately isolated, reportedly due to multiple bomb threats.
A third plane,  a Delta Airlines flight originally scheduled to fly on Sunday afternoon from Los Angeles to Orlando, was diverted to Dallas due to "a security concern."
Two of the flights arrived into Seattle from Long Beach, California and Phoenix, Arizona. The Long Beach flight, JetBlue airways #1006, arrived into Seattle at approximately 7:15 P.M. EST. The plane was reportedly isolated some 2,500 feet from other jets, the Seattle Times reported.
Twitter user Tiffany Lits tweeted photos of police and their K9 units going through the JetBlue passengers' luggage: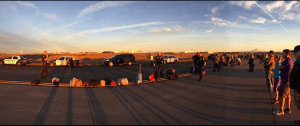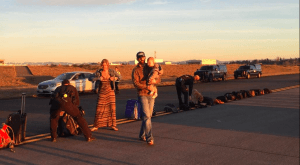 The second flight was Delta/SkyWest #4741 from Phoenix. The pilot said he had heard of three bomb threats, according to NorthWest Cable News reporter Jenna Luthman, who said the threats were described as having "low credibility."

The Seattle Times reports that the last time a similar event occurred, when a plane was isolated from the rest of the fleet at Seattle-Tacoma International, was on September 11th, 2014.
It remains unclear whether the three Sunday bomb threats are connected. Sunday's threats come just one day after NORAD scrambled two fighter jets to escort two flights to Atlanta. On Saturday, airline officials received a "credible" bomb threat via Twitter, prompting the partial shutdown of Hartsfield Jackson International Airport in Atlanta, Georgia.
Follow Jordan on Twitter @JordanSchachtel