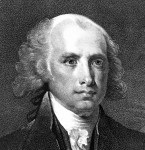 Republican US Senator Scott Brown now has a 9-point lead over Elizabeth Warren, his likely Democratic opponent in the November election, a new poll has found.
The Suffolk University/7News poll, which was released late Thursday night, asked 600 likely voters across Massachusetts which candidate they would support in a head-to-head matchup, if the election was held today. The poll has a margin of error of plus-or-minus 4 percentage points.
---
Forty-nine percent of respondents said they would vote for Brown while 40 percent said they would back Warren, according to the poll.
Separately, 45 percent of respondents said that Brown deserved to be reelected, 39 percent said he did not, and 16 percent were undecided.
Brown also led Warren among independents in the poll by a margin of 60 percent to 28 percent, Suffolk University said in a statement. Fifty-two percent of registered voters in Massachusetts are independents, the statement said.
Read more at The Boston Globe