Fedor Emelianenko, the name mentioned most in the discussion as the best mixed-martial artist in history, announced a comeback last week. He told a Russian-language publication, "I feel that it is time to return to the ring."
With Andrei Arlovski, Mark Hunt, and other fighters that Fedor defeated enjoying recent UFC success, the comeback makes sense. It also, as the saying goes, makes dollars. But don't expect it to make dollars for Dana White.
"The organization must first learn to respect the people with whom they wish to work," Emelianenko told me earlier this year when I sat down with him and asked why the best fighter never signed with the best promotion. "I did not sign up because the UFC organization does not show respect for the people that work for it."
The proper respect seemed lacking in the fans at Mohegan Sun Arena, too. As Fedor signed autographs next to Royce Gracie in a lobby of the casino, attention strangely focused on another man at the table. "Hey," more than one passerby explained, "look! It's Kimbo Slice!"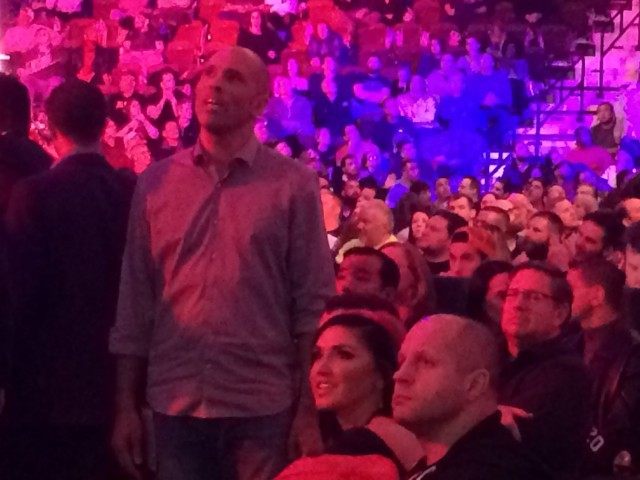 Emelianenko does not speak English. But the fan fixation on the bearded black guy, rather than on the sport's Brazilian founding father or its Russian heavyweight on MMA's Mount Rushmore, surely did not get lost in translation. If Kimbo caught Slice's knockout victory over Ken Shamrock last month, he saw a win for the taking. Despite knocking down Shamrock with a tap to his 51-year-old chin, Slice lost almost every other second of the fight and found himself on the brink of submission. If a guy in his fifties can enjoy that much success against one of the sport's most marketable personalities, then what might the recuperated Russian do?
"I was able to recover and heal old wounds," he told UnionMMA about his comeback. "The last three years I have maintained the physical form, but this level is not enough to go into battle. Therefore, I recently started intensive training. We have assembled a team of versatile coaches and athletes who will help me in the training process."
It's not just that Kimbo offers Fedor a low-risk, high-reward opponent, Bellator enjoys a working relationship with the stoic and steely-eyed Russian. "In contrast to [the UFC]," the 34-4 pugilist told me, "I have known [Bellator President Scott] Coker for a long time, and he is an old friend. He invited me to come to Bellator and I agreed with pleasure."
The UFC employs three of the four men who defeated Emelianenko. But it's the promotion's employers rather than its employees that figures to influence where the greatest heavyweight in the history of mixed-martial arts signs. Fedor Emelianenko—his emotionless stare, his Terminator gait, his killing-you-calmly vibe—commands respect when he doesn't command fear. From UFC color commentator Joe Rogan recently questioning whether the Russian fought clean to UFC President Dana White running down Fedor's accomplishments after he refused to sign with his promotion several years back, the company has employed the wrong strategy to woo the Last Emperor. The king requires courtiers to encourage him to resume his throne, not another insulting jester.

"Negotiations are underway with companies that conduct fights," Fedor told the Russian-language site. "Once agreements are reached, there will be information on the date of the fight and opponent."

Fedor Emelianenko keeps company with Scott Coker (not Dana White), so he most likely signs with his company. A beatable, marketable, undersized (like himself) heavyweight figures as the best bet for a return opponent. The ideal opponent looks a lot like Kimbo Slice.