Hope has returned to one of the oldest Christian communities in the world as they struggle to bring life again to their historical homeland in northern Iraq, where they suffered a genocide campaign at the hands of the now crumbling Islamic State.
"Christians have a future in Iraq. As you know, more biblical activity took place in Iraq than any other country in the world, other than Israel," former Rep. Frank Wolf (R-VA) told Breitbart News after his recent visit to Iraq, adding, "I think there's an opportunity to save Christianity in the cradle of Christendom. Now is the time. We have an administration that's open to doing something."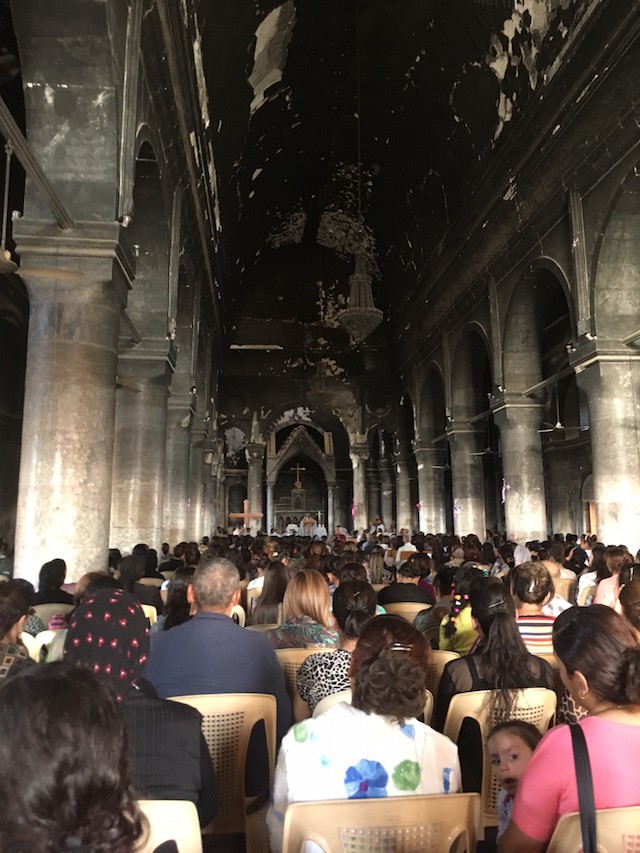 "It's now or never. We are at the tipping point and if we do nothing, we will lose Christianity in the cradle of Christianity. As Christians, this is our homeland and we must do everything to save it," added Martha Hudson, an advocate for minority groups in Iraq who traveled with the congressman.
She noted that at least 1,000 families have returned to Qaraqosh alone, considered Iraq's largest Christian city before it was devastated by the Islamic State, also known as ISIS and ISIL. The city is located in Nineveh province, once home to the largest concentration of Christians in Iraq.
However, Ashur Sargon Eskrya, the president of the Assyrian Aid Society branch in Iraq (AAS-I), told Breitbart News via email that the looming jihadist threat is preventing many Christians from returning to recently liberated Mosul.
"There's a willingness and desire on the part of the Christians to stay. I think given protection and coordination with housing and infrastructure, they will return," noted Wolf, co-founder of the 21st Century Wilberforce Initiative, a religious freedom organization focused on saving religious minorities in Iraq.
Echoing Hudson and Wolf, Eskrya told Breitbart News that without protection, the Christian community in Iraq may perish.
"Iraqi Christians (Assyrian,Chaldean) are indigenous peoples of the country, according to historical sources, and their future in Iraq depends of on international support and protection. Without protections, they will not be able to live in Iraq any more," Eskrya wrote from Iraq.
"It is critical time for the Christians of Iraq — 'to be or not to be.' The Christians of Iraq are facing their biggest and greatest challenge" as they return to a devastated post-ISIS Iraq, he also stated, noting that their future in the country seems uncertain.
Syriac-Catholic Father Georges Jahola, who represents his church on the Nineveh Reconstruction Committee (NRC), has indicated that if Christians do not return to their Iraqi homeland soon, Christianity in Iraq will be at great risk.
Currently, U.S. President Donald Trump has a "unique opportunity of saving Christianity" by ensuring that the minority group is protected by the Iraqi government and allowed to safely go back and remain in their homes, explained Wolf.
"Christendom kind of began in Iraq and there is an opportunity for the current [U.S.] administration to help and basically save Christianity in the cradle of Christendom and save the Yazidis also," declared the former congressman, adding, "If there's protection and security, many of the Christians will return home."
"I think it will take bold action on the part of the current [U.S.] administration and also the church, but I think it's doable," he told Breitbart News.
Wolf said that he will officially release a report from his Iraq trip that will contain specific suggestions for the Trump administration to help Iraqi Christians and other minority groups.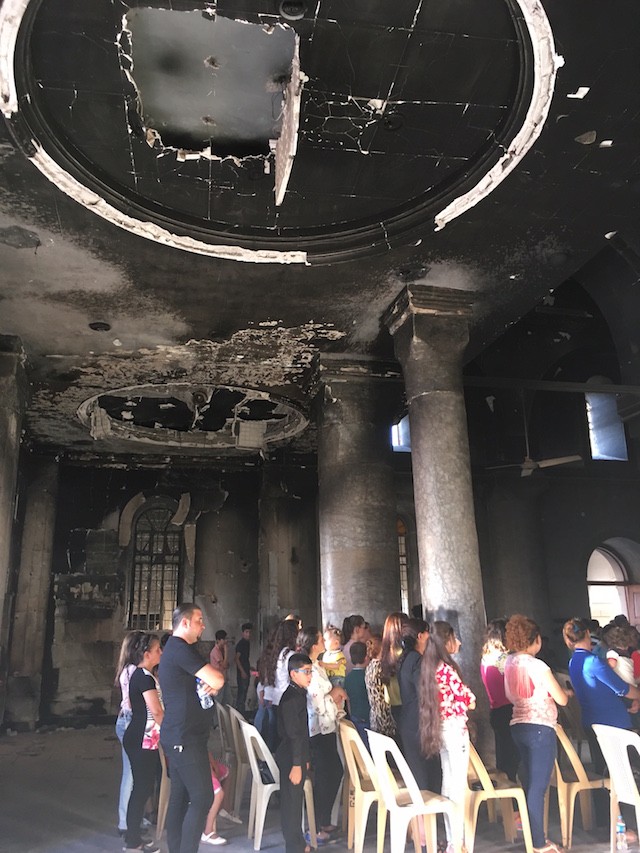 He did say that whatever the Trump administration decides to do, it must be focused on providing protection for Christians in Iraq.
"They are looking for the West to provide the necessary assistance and, if they do, I think many will return," stressed Wolf.
The president of the pro-Assyrian Christian organization in Iraq agreed with Wolf, noting that the United States, as the "top power in the world," is best positioned to help Christians return to Iraq by providing protection, establishing an internationally protected zone in the Iraqi Christian homeland known as the Nineveh plain, and continuing the flow of aid for reconstruction projects.
Security is reportedly the top concern for the few Christians who want to go back and the ones already there.
Christians are still facing a very difficult situation still in Iraq — their homes have been destroyed and the looming threat from ISIS cells remains a problem.
According to Wolf, there is no post-ISIS strategy in place for Iraq, where the terrorist group is believed to be facing imminent defeat.
Consistent with other analysts and the situation on the ground in Iraq, the congressman suggested that the former U.S. administration failed to secure the ethnoreligious minority groups in the country.
He did concede that the U.S. finally declaring last year that ISIS is guilty of committing genocide against Christians, Yazidis, and other minorities generated awareness and "provided hope," ultimately bringing "significant" attention to the devastated communities victimized by the terrorist organization.
"Had it not happened, the circumstances would be much, much worse than they are now," Wolf told Breitbart News, referring to the genocide statement.
In response to pressure, the U.S. Congress and former President Barack Obama's State Department officially stated in 2016 that ISIS perpetrated genocide against Christians and other minorities.
Nevertheless, the declaration does not require the United States to take additional action against ISIS jihadists or mandate any sort of prosecution against the group's members, prompting some activists linked to Assyrian Christians, Yazidis, and Turkmen in Iraq to say the acknowledgment amounted to all talk and no action.
"The genocide declaration has failed to change the situation for Christians in Iraq," declared Eskrya, adding, "We feel western countries are still not willing to save and protect Christians in Iraq."
Former Rep. Wolf pointed out that the U.S. has failed to follow up on the genocide declaration, emphasizing that a willing Trump administration has the opportunity to do so.