Frankie Edgar and Chad Mendes each want to fight for the featherweight title after beating the other. But they split on a willingness to wait should a rematch between champion Jose Aldo and interim titlist Conor McGregor delay the winner of Edgar-Mendes fighting for the belt.
The contenders clash on December 11 in Las Vegas, Nevada at The Ultimate Fighter 22 finale. The bout pits Mendes' wrestling and power against Edgar's wrestling and boxing. The former enjoys explosiveness; the latter, stamina. The stakes include cemented status as the next-in-line contender. But the victorious contender likely surrenders hope for an immediate title shot given the interest in a rematch should McGregor-Aldo finish in close, controversial, or captivating fashion.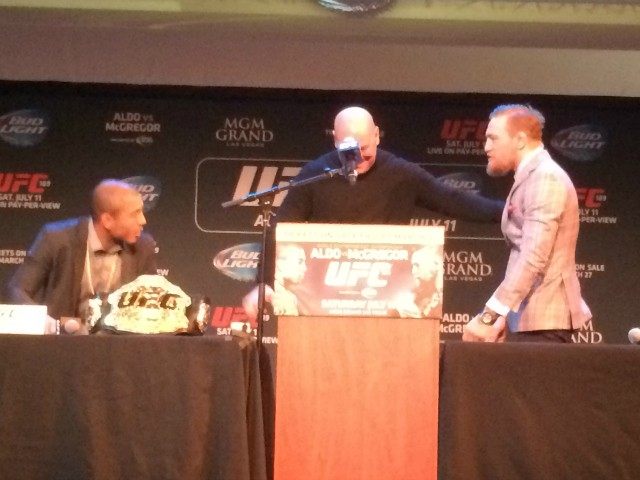 Would the Edgar-Mendes winner rather wait for a crack at the belt or accept fights in the meantime?
Both men give the same reason for very different answers: time.
"I'm not getting any younger," Frankie Edgar told Breitbart Sports. "I don't plan on waiting."
The 34-year-old New Jersey native, who holds octagon wins over B.J. Penn, Urijah Faber, Gray Maynard, and Sean Sherk, expressed a desire to stay active and make money, two goals not served by sitting on the sidelines, later on the conference call.
"This is a sport we can't do for an entire lifetime," the 30-year-old Mendes reflected. "It doesn't make any sense if you win a fight and you have an opportunity to wait for a title shot to do anything else. I'm here to fight the best guys in the division. I want to be the best. I want to be the champion. I will definitely go after the title."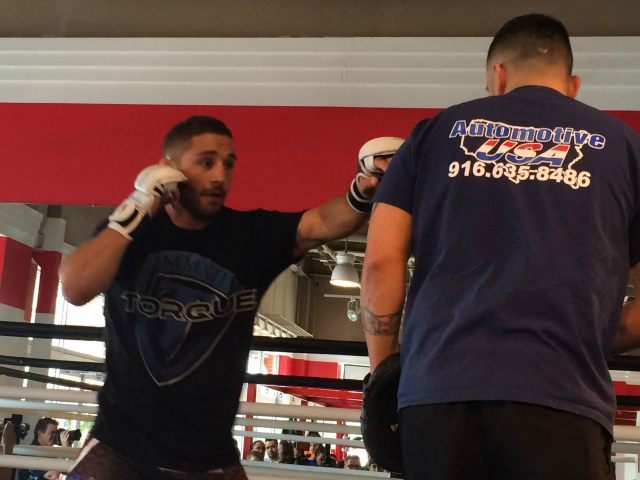 The 17-3 Californian clarified, "I would definitely wait. I want that title."
With the hype surrounding the December 12 UFC 194 McGregor-Aldo bout eclipsing almost any in mixed-martial arts history, that wait may end only after a rematch or two.