Conor McGregor and Nate Diaz officially headline the UFC's annual summer blockbuster in a rematch at welterweight. Diaz submitted the fan and betting favorite at in round two of the UFC 196 main event.
UFC 200 also features a Frankie Edgar-Jose Aldo bout for the interim 145-pound title. With the featherweight champion strangely fighting at 170 pounds for a second straight bout, the Edgar-Aldo rematch either plays as the McGregor Sweepstakes should the Irishman return to the division or a de facto championship bout should the prospect of another grueling weight cut scare off King Conor from defending his crown.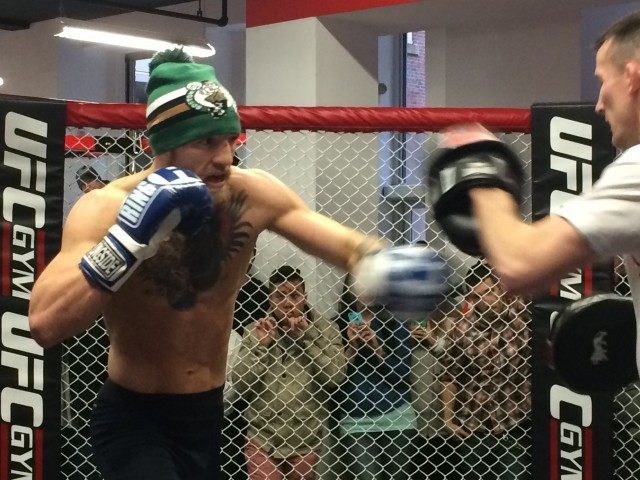 The card also features a bout between former heavyweight champion Cain Velasquez and the long and athletic Travis Browne, Fight of the Night-type brawlers Joe Lauzon and Diego Sanchez pairing up at lightweight, and former welterweight champion Johny Hendricks versus rising contender Kevin Gastelum.
The last two cards headlined by McGregor pulled over a million pay-per-view buys, making him the closest thing the company has to a cash cow with Ronda Rousey sidelined with acting projects and Jon Jones in jail awaiting word on whether his career receives another self-imposed setback.
Diaz, long a vocal complainant regarding fighter pay, strikes paydirt for the second time in 2016.
"F— that," Diaz told interviewer Joe Rogan on the Fox network in December. "Conor McGregor, you're taking everything I worked for, motherf—er. I'm gonna fight your f—ing ass."
However unlikely a prediction at the time, events proved Diaz the Nostradamus of Stockton.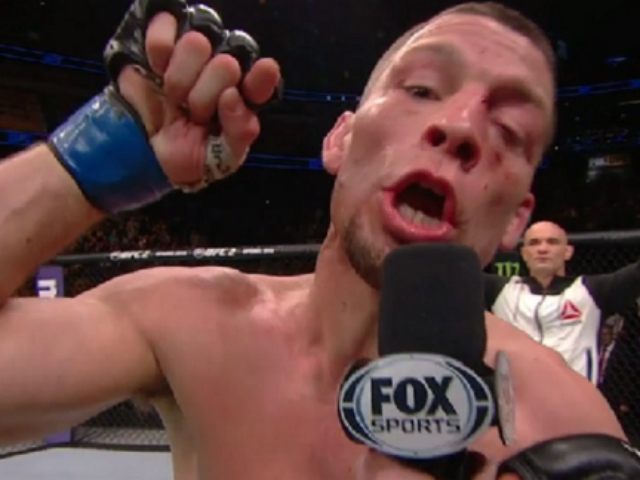 "You know what's the real fight, what's the real money fight? Me. Not these clowns that you already punked at the press conference. Ain't nobody wants to see that. You know you can beat them already. It's an easy fight. You want the real s—: Right here."
Diaz's profane rant planted the seed for such a fight, and an injury to Rafael Dos Anjos watered it to maturity. By weathering a strong first-round by McGregor and applying a choke in the second, Diaz turned one massive paydays into at least two. In accepting an Ahab-like pursuit to avenge his earlier loss, McGregor risks embarrassment and financial setbacks should he fall short again.