The UFC reversed itself on a ban on Ariel Helwani reporting at its event.
The promotion kicked the reporter out of UFC 199 in Los Angeles Saturday night for reporting Brock Lesnar's return to the octagon and a Conor McGregor-Nate Diaz rematch finalized for UFC 202. Subsequent announcements by the UFC confirmed both reports. Angered by Helwani scooping them, the UFC escorted him, photographer Esther Lin, and cameraman E. Casey Leydon from the Forum before the Luke Rockhold-Michael Bisping main event.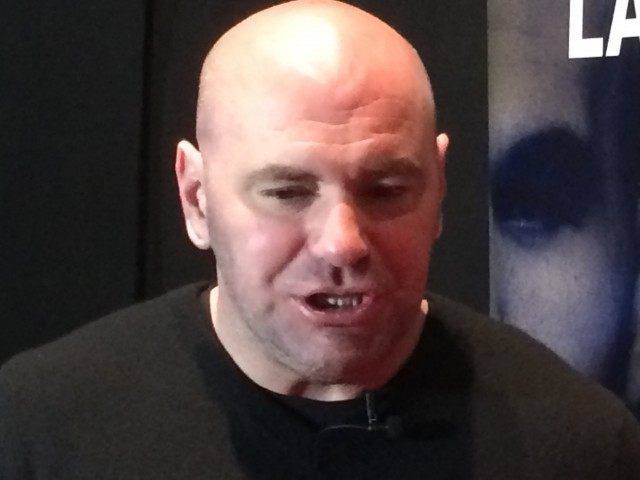 The UFC released a statement:
Following a conversation with the editorial team at SB Nation, UFC will not prevent MMAFighting.com from receiving media credentials to cover live UFC events. We respect the role the media plays in our sport and beyond, including MMAFighting's ability to report news. However, in our opinion, we believe the recurring tactics used by its lead reporter extended beyond the purpose of journalism. We feel confident our position has now been adequately communicated to the SB Nation editorial team.

UFC's goal as the world's leading mixed martial arts promotion is to cultivate interest in its world-class athletes and events, and deliver for the fans. We will continue to introduce this sport and its athletes to new fans across the world, and we will do so by working alongside media across all platforms.
The reinstatement follows an emotional monologue by Helwani on The MMA Hour that lasted two hours and contained a story of a past physical assault allegedly at the hands of the UFC, the reporter copping to receiving checks from the UFC while serving as an interviewer for Fox, a preoccupation within the promotion with a nonexistent "mole," and Dana White allegedly telling him that his business partner Lorenzo Fertitta instigated not only his firing from Fox but his ejection on Saturday night. Helwani appeared on the verge of breaking down at various times throughout the show and finally did a few minutes prior to its conclusion.
"I love this sport," Helwani proclaimed on the online broadcast. "I'm not here to ruin this sport. I'm here to cover the sport."