After a week of chaos leading up to the event, Breitbart Tech editor Milo Yiannopoulos' lecture at American University was interrupted by nearly 150 protesters and screaming Black Lives Matters student activists.
Oh Thursday night, Yiannopoulos took the stage at American University, for another stop of his "Dangerous Faggot Tour." Although many of the visits on the tour have attracted minor controversies, students at American foreshadowed their large-scale protest of Yiannopoulos' lecture by vandalizing and destroying posters in the week leading up to the event.
With @Nero about to speak at AU, tense outside as event goers pass through student protest. pic.twitter.com/YPBnPgIoq7

— Alejandro Alvarez (@aletweetsnews) April 22, 2016
Snapshots of tonight's protest against and event with Milo Yiannopoulos (@Nero). pic.twitter.com/u7R3avnGdu

— The Eagle (@TheEagleOnline) April 22, 2016
According to onlookers, there were nearly 150 protesters outside the venue at American University, screaming at event goers as they quietly entered the building for Yiannopoulos' lecture.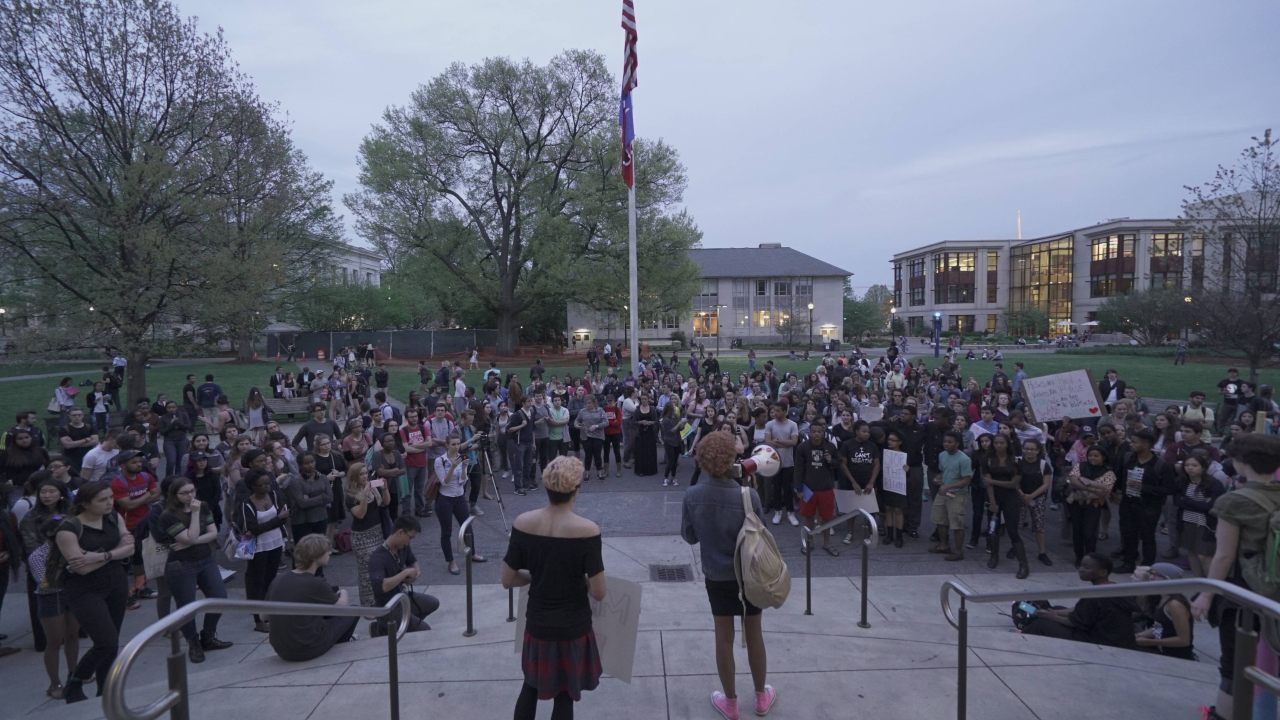 As the event began, Milo threatened to donate $20 to the Donald Trump campaign for every unnecessary disruption, a remark which received significant applause and laughter.
Despite this warning, Black Lives Matters protesters accused Yiannopoulos of "white supremacy" for his decision to wrap up the event when an African-American student was waiting at the microphone to ask a question. They called him a "f**cking racist" and yelled at other students in the room who were defending Yiannopoulos' right to speak.
During the lecture, an African-American protester rushed towards the stage with a sign that read "Roses are red, Violets are blue, Milo we are woke to tolerate you." The protester was quickly ushered away from the stage by a University administrator.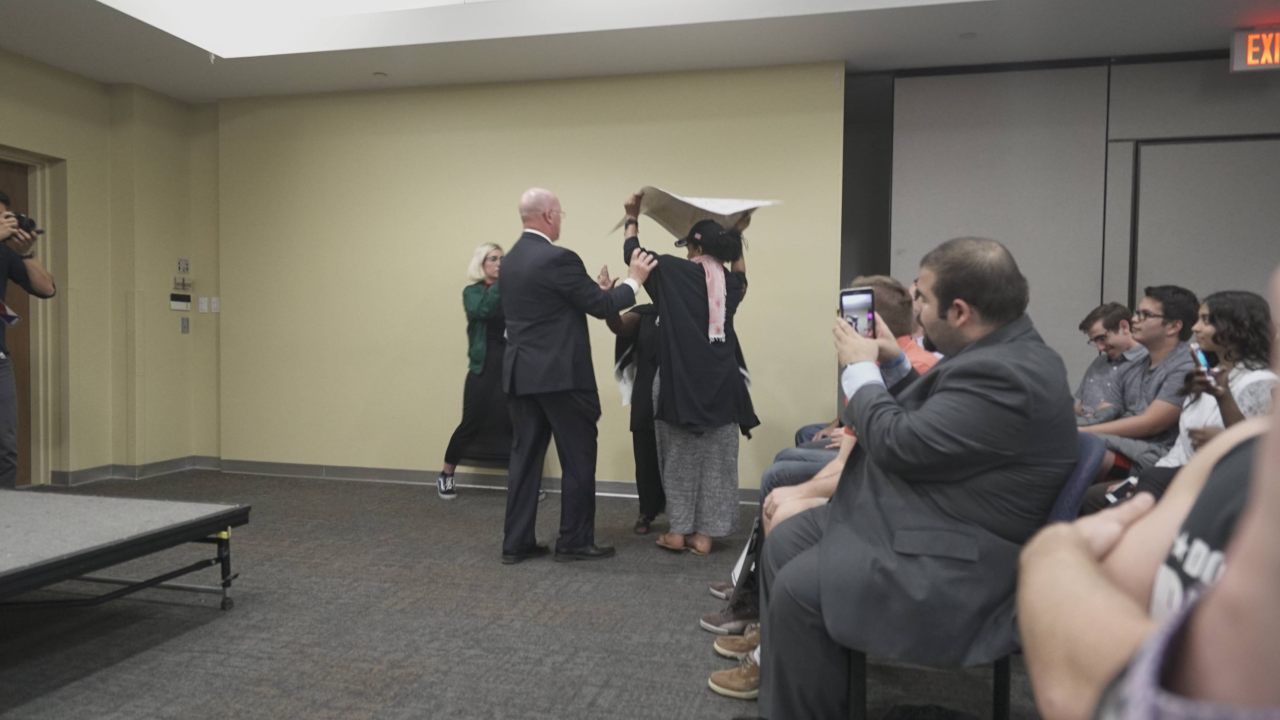 In the middle of the lecture, one student stood up with a sign that read, "Free Speech [does not not equal] Hate Speech," suggesting that Yiannopoulos' lecture contained hate speech and therefore shouldn't have been permitted on campus. In response to this, and a question from another student, Yiannopoulos told the crowd that universities should tolerate all speech and are no longer cultivating an environment where the free and open expression of ideas is promoted.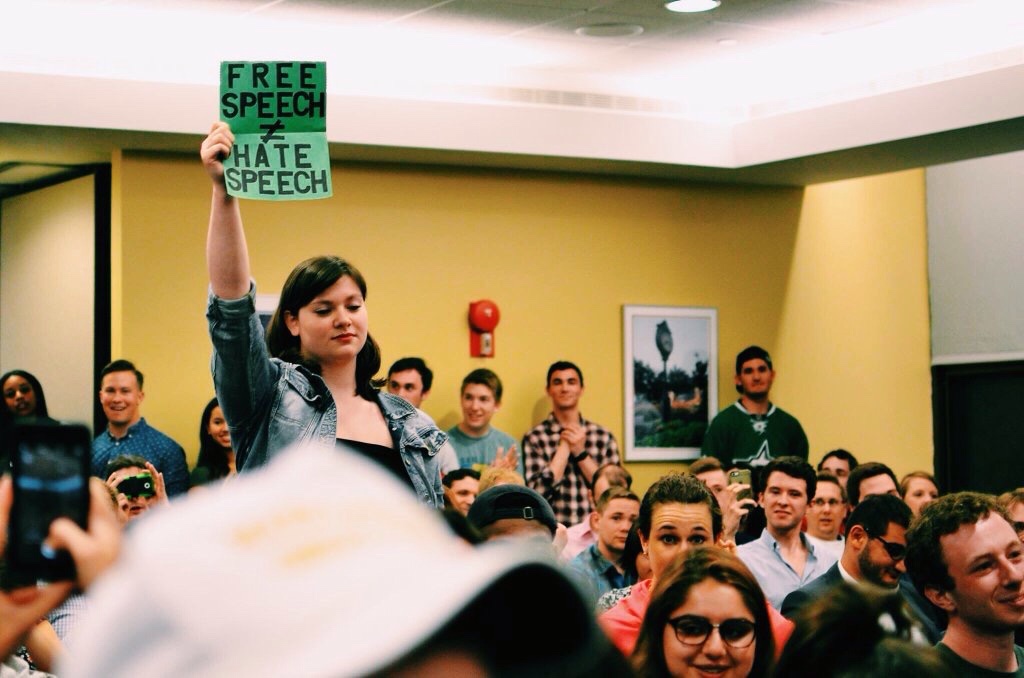 The entire event was periscoped and can be viewed here.
https://twitter.com/MikeMa_/status/723310766649126912?ref_src=twsrc%5Etfw