Both NBC and Jerry Bruckheimer Productions have hit some hard times in recent years. Bruckheimer's signature programs–notably the CSI franchise–are past their prime, and recent series such as The Forgotten and The Whole Truth have failed to generate the hoped-for audiences. NBC has been mired in fourth-place among the broadcast TV networks and is struggling to recover from a series of blunders exemplified by last season's Tonight Show disaster.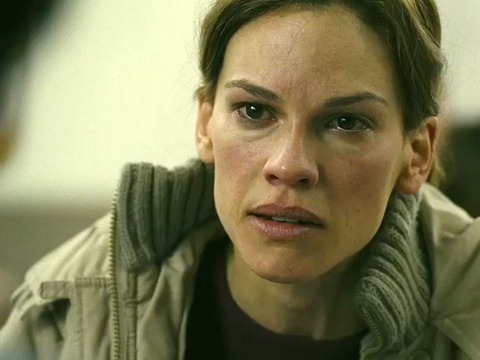 Bruckheimer's latest new series (one of two this year), the police drama Chase (NBC, Tonight, 10 p.m. EDT), is up against a big challenge: Monday Night Football on CBS, the established hit cop show Castle on ABC, and the new hit cop show Hawaii Five-0 on CBS. Add to that a relatively weak lead-in from The Event (which is getting killed in the ratings by ABC's Dancing with the Stars and CBS's Two and a Half Men), plus a lackluster reaction from those who have seen the show (a C+ rating in the USA Today audience poll–14th out of the 21 new shows), and things do not look good for Chase.
That's a pity because the show has some good things to offer. The central character is Annie Frost, a U.S. Marshall based in Houston, Texas, who is tasked with tracking down escaped fugitives. Nothing new there, of course, and Frost is struggling with personal demons of her own, which is one of the biggest cliches of contemporary crime fiction. She has endured traumas–her mother died when Frost was eight years old, and Frost's father was apparently a raffish character involved in as-yet-unidentified misdeeds. She describes him as "a dad who confuses right and wrong." This background seems to be what leads her to take excessive risks on the job–and her recklessness is presented as a moral failing.
Frost appears to be in her thirties and is blond and reasonably attractive but not glamorous. That, too, is all par for the course. But as played by Kelli Giddish, Frost is interesting, a very hard, driven woman whose choices can occasionally surprise. There's a visible emotional intensity about her that seems to be always a bit more than the situation demands, especially when contrasted with the more even-keel demeanor of partner Jimmy Godfrey (Cole Hauser). There's always a sense that Frost might do something crazy, like a milder version of Mel Gibson's Riggs in the Lethal Weapon movies. She never really does, but that risk seems always to be there, and intended by the showmakers.
In narrative terms Chase is basically a straightforward contemporary police procedural with a small team of officers looking for clues; questioning witnesses; discussing the case in their common room while team leader Frost points to words and photos on a whiteboard; chasing criminals in cars, helicopters, on foot, and even in a river; and engaging in gun- and fistfights. Its story lines are pretty much what the show's title suggests.
Visually, Chase emphasizes dark, underlit scenes, in the contemporary crime show style (even the daylight scenes are murky), and its stories accord a significant amount of screen time to the criminal, who is identified very early on.
The episodes shown so far establish the show as straightforwardly concerned with law and order. Some attention is given to analyzing clues to the killer's psychology, but only as a way of figuring out where he is, not to diminish the sense that he's responsible for his actions.
In that light, an interesting element of the show is the criminals' attachment to elements of bourgeois home life. In the pilot episode, the killer has a young daughter whom he clearly loves. In episode 3, "The Comeback Kid," the criminal, a former Boston hitman, has been living a simple life with a good woman for 17 years, before a bad investment (probably the result of a scam perpetrated against him) and an encounter with three thugs set him off on a killing spree, and he is later confronted by double-crossing gunrunners.
None of this, however, is employed to diminish either criminal's responsibility for his actions. The attachment to family is not shown as proving that the criminal is good at heart. Far from it, in fact: it tends to suggest that the criminal is willfully turning his back on a normal life in order to pursue morally wrong ends. Moreover, in "The Comeback Kid" the additional wrongdoings by others serve to indicate the pervasiveness of crime in contemporary society. One gets the sense that this last element is meant less as a realistic depiction of the world than as a symbolic representation of original sin.
"When I was your age, I was renting penthouses with Harvard-educated hookers," the hitman brags to two lowlife gangsters whom he's about to kill. Clearly, then, his choice of a simple, bourgeois life was not a moral decision but a simple strategic matter, using the new identity as a sort of personal witness-protection program to keep himself from being tracked down by his former employers or angry associates of his past victims.
That sort of smart writing and morally uncompromising point of view are nicely original and true to life, and they help balance out the more formulaic aspects of Chase. It's interesting to see a police drama–or any kind of TV series–with such an intense, continual examination of moral issues and uncompromising assertion of individual responsibility.
Whether that can save Chase from an early grave, however, remains in great doubt at this point.