The House of Representatives moved quickly to pass legislation to repeal the President's Health Care Reform measures but for breast cancer patients, repeal might not come soon enough.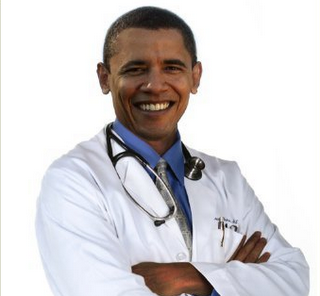 Breast cancer patients are among the initial victims of the ObamaCare mindset where cost of treatment trumps the effectiveness of treatment. Thanks to the Food and Drug Administration (FDA) the life-extending drug Avastin may no longer be an option for breast cancer patients – despite evidence of its effectiveness and testimony of women–and their doctors– who believe they survive solely because of the drug.
The FDA seems intent on "de-lableing" the drug – a move that would allow insurance companies and Medicare to deny coverage for the drug. Even though the FDA is not charged with considering the cost of a drug when determining its availability, it is apparent they did. Jean Grem of the University of Nebraska explained her anti-Avastin vote by observing, "We aren't supposed to talk about cost, but that's another issue."
Thousands of breast cancer patients are protesting the decision and awaiting their fate as the company that manufacturers the drug, Genentech – has moved to formally appeal the FDA's decision. Genentech argues that the F.D.A. erred in interpreting the data about the drug and toughened its standards for approval without informing the company. "The company requests a hearing because it believes women with this incurable disease are entitled to Avastin as an F.D.A.-approved choice and because F.D.A.'s proposed withdrawal raises broader implications for the development of cancer treatments that should be discussed in a public forum," the company says in its 98-page request.
It's unclear whether the FDA will reconsider their decision but should they ignore the pleas of breast cancer patients, Congress will be forced to intervene. Unlike the repeal of the president's health care plan, there appears to be bipartisan consensus that the FDA's decision will harm women and seniors. Liberal stalwarts Frank Pallone (D-NJ) and Debbie Wasserman-Schultz (D-FL) have joined Kay Granger (R-TX) and David Vitter (R-LA) in raising objections.
The problem for patients is time. Should the FDA be allowed to move forward, Medicare and some insurers will pull the plug on their coverage of the drug and women will die.
With apparent bipartisan support for repeal, there is no reason to wait. The House led the way on the repeal of ObamaCare and should lead the way on the repeal of the rationing of critical late stage cancer drugs. The time has come to act – now.