A new analysis by University of Chicago professor of economics Casey Mulligan finds that when the Obamacare employer penalty goes into full effect in 2015, the government will confiscate 10% more in taxes from full-time median income workers than it did pre-recession.
Mulligan, writing in the Wall Street Journal, says the shift will have dramatic negative consequences on the American work ethic and will usher in a "new wave of redistribution."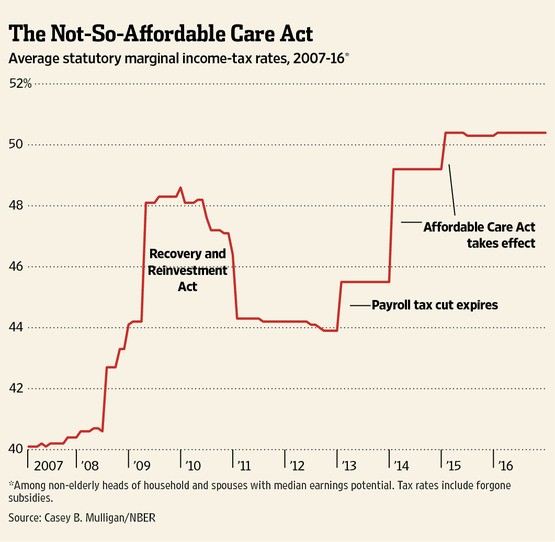 Credit: Wall Street Journal
"Before the recession, a decision to work would benefit public treasuries by an amount equal to 40% of the compensation from the job. The worker and his family got the other 60%," says Mulligan. "In the years 2015 and beyond, full-time workers with median incomes will keep only half of the compensation created by their decisions, with the other half going to the government in the form of additional taxes and savings on the subsidy payments."
According to the U.S. Census, the typical American family now earns less than it did in 1989.