PayPal has reportedly announced it will cancel plans for a $3.6 million expansion in Charlotte, North Carolina as a response to the passage of a bill aimed at protecting women and girls from having their bathroom and shower privacy invaded by biological men.
The backlash against North Carolina has been immense with the NBA threatening to remove its All-Star Game and major corporations making complaints and threats.
While PayPal is offended by the North Carolina law, PayPall is apparently fine allowing its services to be used in countries where homosexuals really are persecuted, some of them unto death.
According to a screenshot taken of the PayPal website and circulated by North Carolina Values Coalition, PayPal does business in Nigeria, Zambia, Yemen, Somalia, and other countries where those who act out same-sex sexual activity are severely punished, including the death penalty, and some that do not even allow public advocacy: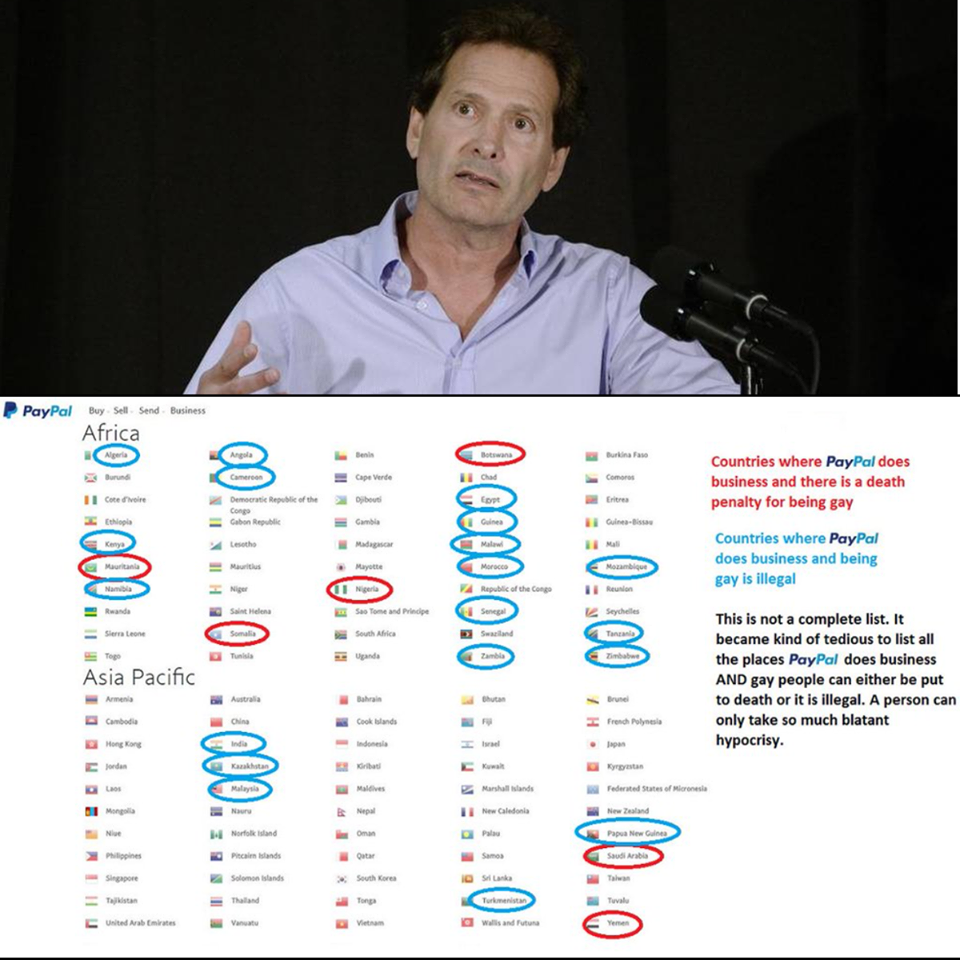 PayPal is not the only corporate hypocrite when it comes to the homosexual agenda. Apple, for instance, has also attacked states that have religious freedom bills that protect individuals and businesses from having to participate in weddings they deem morally objectionable. However, "Apple has numerous Apple Shops and Apple Premium Resellers in Jeddah in Saudi Arabia – one of ten countries in which gays are regularly executed."