No. 1 Serena Williams will defend her Australian Open title and attempt a 22nd Grand Slam title against No. 7 Angelique Kerber on Saturday night.
Williams secured a spot in her seventh Australian Open final by soaring through a semifinal against No. 4 Agnieszka Radwanska, 6-0, 6-4. She won the first set in 20 minutes with eighteen winners and almost perfect net play that left Radwanska scrambling.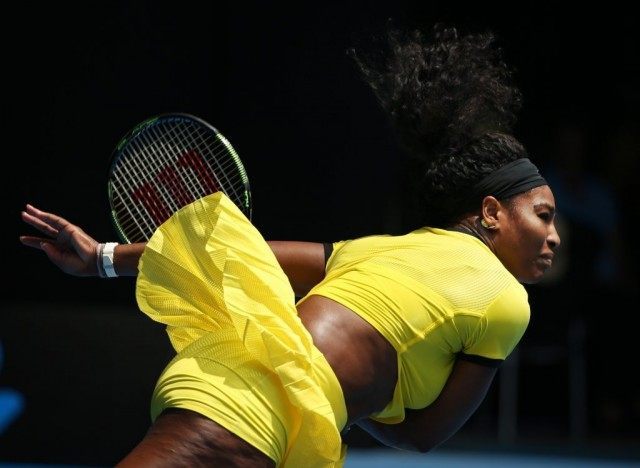 But Radwanska found a way back in the second set despite dropping a break in the beginning. Rain forced officials to close the roof, which helped Radwanska's rallies due to a heavier ball. She tends to play an all-court game, which caused problems for Williams as she lost footing and played too stiff.
"I didn't really think that I was playing bad," Radwanska, 24, told reporters. "I think she started unbelievable.… I was just standing there kind of watching. I had my little chance in second set, especially when it was 4-all. But otherwise, just too good."
Radwanksa broke back to make it 3-3, but Williams never let go.
"She started playing really well in the second set, making a lot of great shots and hitting the ball deep. But I just went back to my game plan and started to play aggressive again," said Williams.
Williams broke back at 4-4 and took it to the end, including three aces.
Kerber makes her first appearance in a Grand Slam after her defeat of Johanna Konta in 82 minutes, 7-5, 6-2. Kerber grabbed a 3-0 lead before the Brit found her game and flew back to make it 3-3.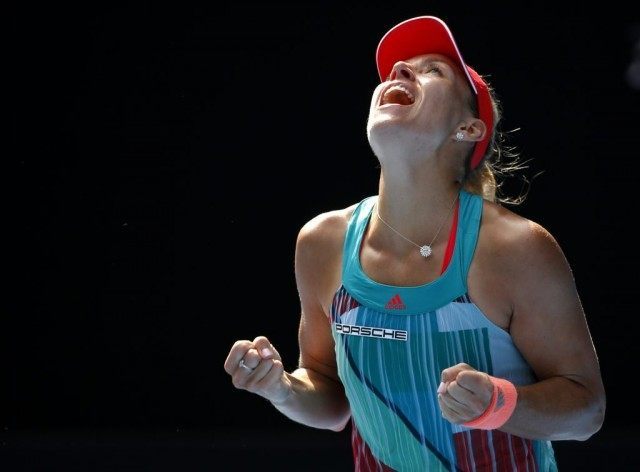 But Konta committed too many errors, which allowed Kerber to break to go up 6-5 and snatch the first set 7-5. It took all the air out of Konta as the German glided in the second set with only five unforced errors and eight winners.
"It's a really special moment," explained Kerber after the match. "I reached the final for the first time. I was trying to give everything today on court."
Konta became the first British woman to reach the Australian Open semifinal in 39 years. She came into the tournament ranked 47, but the victories she picked up along the way will propel her into the top 30. She defeated No. 8 Venus Williams in the first round and No. 21 Ekaterina Makarova.