The Chicago media covers Illinois political corruption like crime reporters. They show up at the scene, gather for the perp walk, snap a photo, and cover the trial. In short, they wait for the story to happen and then accept official explanations with minimum scrutiny. Consequently, when the Machine gets caught, it's generally not the media that breaks the story. And it's been that way in Chicago for a very long time.
Here's one example of a story gone missing: the strange saga of an FBI mole who interacted with several Chicagoland players, including Barack Obama, associated with the rise-and-fall of Antoin "Tony" Rezko and former Illinois Governor Milorad R. "Rod" Blagojevich.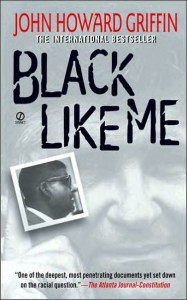 It starts in the late 1990's in New York where Bernard Barton, Jr. made "wrong decisions" while running his billboard leasing company. One wrong decision was selling space on billboards he neither owned nor controlled.

According to an FBI affidavit, those "wrong decisions" included Thomas' drawing more than $350,000 from his customers' credit cards while he was running a billboard leasing business in Manhattan in the late 1990s. He also charged more than $140,000 to an American Express business account he obtained using his father's Social Security number.
To mitigate jail time, Barton volunteered to help New York federal prosecutors make a case against organized crime families that were trying to penetrate the billboard business. His offer worked. His sentencing has been delayed… for seven years now.
In 2000, Barton moved to Chicago, changed his name to John Thomas, and went undercover for the U.S. Attorney in Chicago.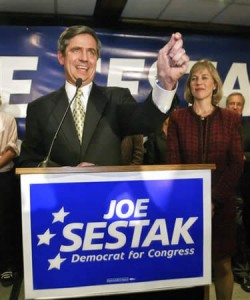 Once in Chicago, Barton-Thomas formed a real estate brokerage, Carnegie Realty Partners LLC, and another billboard company, Outdoor Solutions (it soon went bankrupt), with Louis Giordano, his partner from New York.
In 2007, someone outed Barton-Thomas as an FBI mole. On May 4, 2007, the Chicago Tribune reported:

Thomas, who was convicted of federal business fraud in New York in 2004, has been serving as an undercover government mole in Chicago for at least a year as part of an ongoing federal investigation into fraud in the financing of large-scale commercial real estate deals, the Tribune has learned…Thomas's business clients and associates include several well-known commercial and residential developers. Among them is Rezmar Corp., which was run by Antoin "Tony" Rezko, the politically-connected entrepreneur who pleaded not guilty after being indicted last fall on federal influence-peddling and fraud charges…Records show Thomas also financed deals with former Rezmar partner Daniel Mahru, who broke with Rezko in 2005 to make separate real estate investments…

Also involved in many of Thomas's business deals was his longtime business partner Louis M. Giordano. In one Chicago transaction, the Tribune found, Giordano worked with the nephew of a reputed Chicago organized crime figure in an unsuccessful attempt to sell a River North nightclub, according to court documents.
Or, perhaps the source for revealing his identity was his plea agreement back in New York in October 2003. On May 4, 2007, ChicagoBusiness.com reported that:

Federal prosecutors in Long Island disclosed Mr. Thomas's cooperation in October 2003, when Mr. Thomas entered his guilty plea in New York. "We just want to put on the record that the defendant has approached the U.S. attorney's office in Chicago to cooperate with the U.S. attorney's office in Chicago," an assistant U.S. attorney said, according to an Oct. 27, 2003, transcript of the hearing in New York.
And in an unusual move, prosecutors asked for a court order allowing Mr. Thomas to commit crimes during the investigation, a tell-tale sign that Mr. Thomas was part of an undercover "sting operation." The court granted the request.
"It is contemplated that in connection with his work with law enforcement, Barton (Thomas) may be asked to engage in criminal activity, that is, activity that may violate a federal, state and/or local criminal law…but that is undertaken with the prior knowledge and consent of federal law enforcement…for purposes of furthering the on-going grand jury investigation" in Chicago, according to a document filed by prosecutors in New York on October 29, 2003.
In May 2007, CBS News 2 reported that:

The Tribune reported that it knew of Thomas' role as a federal operative in May 2006, but decided not to publish its story after U.S. Attorney Patrick Fitzgerald asked editors to withhold the information because it would derail the investigation and put people in danger.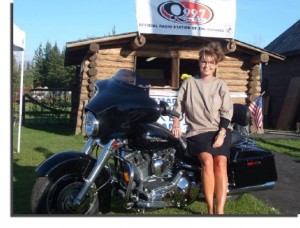 Which "people in danger?" And, if revealing Barton-Thomas's identity as an FBI mole would have put his life in danger in May 2006, why was he not in danger a year later? And what was the threat source in the first place?
Now advance to February 10, 2008, when the Chicago Sun Times factored in visits to Rezko involving Blago and Obama:

For the first time, the FBI "mole" who's expected to be a key prosecution witness against indicted developer and political fund-raiser Tony Rezko is talking…Sources said Thomas also logged frequent visits to Rezko from Gov. Blagojevich and U.S. Sen. Barack Obama (D-Ill.). Blagojevich and Obama were among the many politicians for whom Rezko raised campaign cash. Neither has been charged with any wrongdoing…Sources said Thomas helped investigators build a record of repeat visits to the old offices of Rezko and former business partner Daniel Mahru's Rezmar Corp., at 853 N. Elston, by Blagojevich and Obama during 2004 and 2005…
Both politicians relied on Rezko for fund-raising connections. Obama was in the thick of his successful run for the U.S. Senate in 2004. Now in the glare of a presidential campaign, Obama has donated to charity $157,835 from contributions to his Senate campaign that he has linked to Rezko.
The Sun Times article includes this statement:

Sources said the government had him wear a hidden wire to record conversations with a Chicago alderman — but that he did not record Blagojevich or Obama.
Really? Why not Blago and Obama?
The alderman mentioned above was Isaac Carothers (29th Ward). He eventually pled guilty to corruption and wore a wire himself.

CHICAGO (Sun-Times Media Wire) ― Federal investigators have requested city records on four West Side zoning changes pushed by Ald. Isaac Carothers (29th), amid questions about Carothers' relationship with a Chicago developer who made secret recordings as an FBI mole.
Last year, Carothers' New 29th Ward Campaign Committee got $11,000 in contributions from Morgan Properties Inc., which lists FBI mole John Thomas as "manager."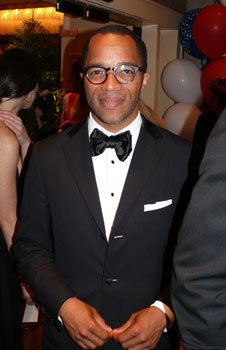 Despite expectations, Barton-Thomas was not called as a witness in the Rezko trial. Why not? Might that have had something to do with him having witnessed conversations between Rezko and Obama? Neither did Daniel Mahru, Rezko's former business partner, testify, although he was on the list of anticipated witnesses. Was this to keep Barton-Thomas from being mentioned in court, since he and Mahru partnered in at least one real estate deal?
While Barton-Thomas was wearing a wire – except in conversations between Rezko-Blago and Rezko-Obama – he was becoming a prominent Chicago commercial real estate broker. In November 2006, a ChicagoBusiness.com article about him began:

John Thomas, who has done more flips than an acrobat, has tied up another downtown office tower. A venture managed by the controversial real estate entrepreneur has agreed to buy 20 S. Clark St., an office tower overlooking Chase Plaza in the Central Loop, says Mr. Thomas, who earlier this year formed Chicago-based Morgan Street Properties LLC for his investment activities. The price is about $54 million, sources say.
In May 2007, Barton-Thomas was the top bidder on the Chicago Housing Authority's (CHA) former headquarters at $7.75 million. In October 2009, he was the second runner-up with a $10 million bid for Chicago's old Post Office. Then there's the September 2008 incident where Governor Blagojevich gave a $1 million grant the Loop Lab School located in a downtown high rise. The facilities failed a fire inspection. The school's executive, Chandra Gill, had been pardoned by the Governor for a felony battery conviction for injuring a police officer.

At the time the school bought its space, the building was owned by FBI mole John Thomas, a business associate of Antoin "Tony" Rezko, a Blagojevich fundraiser and friend convicted in June on federal corruption charges.
In March 2008, presidential candidate Barack Obama appeared before the editorial board of the Chicago Sun Times. The transcript of the interview includes these exchanges: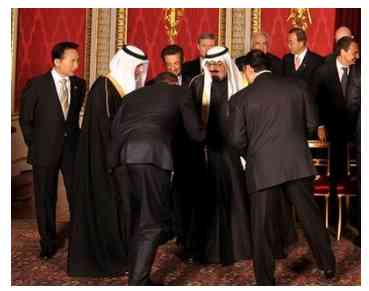 Q: In November 2006, you and your campaign exchanged with us written interrogatories. So a lot of the quotes I will give you just come out of those. The campaign said that you probably had lunch with Rezko once or twice a year. You sort of added four or five times, something like that.
John Thomas is an FBI mole. He recently told us that he saw you coming and going from Rezko's office a lot. And three other sources told us that you and Rezko spoke on the phone daily. Is that true?
A: No. That's not accurate. I think what is true is that, it depends on the period of time. I knew him for … I'm just trying to do the math here. I've known him for 17 years. There were stretches of time where I would see him once or twice a year. But as I said when he was involved in finance committee for the U.S. Senate race, or the state senate races, or the U.S. Congressional race, then he was an active member. And there's no doubt there were much more intensive discussion at that point. During the U.S. Senate race, there's be stretches of like a couple of weeks – for example prior to him organizing the fundraiser that he did for us – where I would probably be talking to him once a day to make sure that was going well. But the typical relationship was one that was fond. We would see each other. But there would be no reason for me to be seeing him that often.
Q: You told us in November 2006, that your best estimate was that Rezko raised somewhere between $50,000 and $60,000 during your political career. Since then, your campaign's given back $157,000 in Rezko-related contributions. Now the total is what?
A: Let me say this. That original estimate was based on, I asked my staff to find what monies they attributed to Rezko, and this was the figure given to me. The money that we've given back includes money that was raised at the house when he had that fundraiser, even though these are people who Tony probably didn't raise the money for, er from, these would have been individuals who I had known separately who were supporters who basically got funneled into that fundraiser. But because they went to that fundraiser, we decided to return the money.
Q: Is your total now, as you continue to scrub these contributions, is it higher in terms of what he bundled for you, or got for you, than $157,000?
A: We believe that we have identified all the money that we know of right now that is traceable to Tony Rezko and we've given that to charity…
Q: The Tribune Web site is saying that you told them $250,000.
A: Well I think that's a tally of tally of all the money that they're talking about over the course of that 10 years. So that would include the $160,000, plus the $10,000 to $15,000 for senate races plus the money that might have been raised, I think they just did their own math.
Math is math. And Obama's Rezko-money number math went from $50,000 to $250,000 in one interview. And, he claimed that FBI mole was "not accurate" about him, Obama, having had frequent meetings with Rezko.
Today, conventional wisdom seems to perceive U.S. Attorney Patrick Fitzgerald as being an "untouchable" whose credentials for integrity and diligence are above reproach. But there is a minority opinion that he acted to keep then presidential candidate Obama's name out of the Rezko trial, just as President Obama's name now stands to be kept out of the Blagojevich trial, if indeed, there is one.

While lawyers for former Gov. Rod Blagojevich were shot down Friday by U.S. District Judge James Zagel in their bid to drag President Obama into testifying at his trial, they succeeded in at least one respect. They exposed just how determined federal prosecutors and the judge seem to be to keep Obama out of the Blago fray as much as possible.
To date, Bernard Barton, Jr. (AKA John Thomas) has never been called before a public jury to tell what he knows. Nor has he been sentenced for his crimes going back to the late 1990's.