On May 26 the New York Daily News launched a series about the Santa Barbara tragedy titled "America in Denial." It is a perfect demonstration of how the left plans to deny or downplay many facts in the horrid Santa Barbara attacks while perverting others so they can push gun control.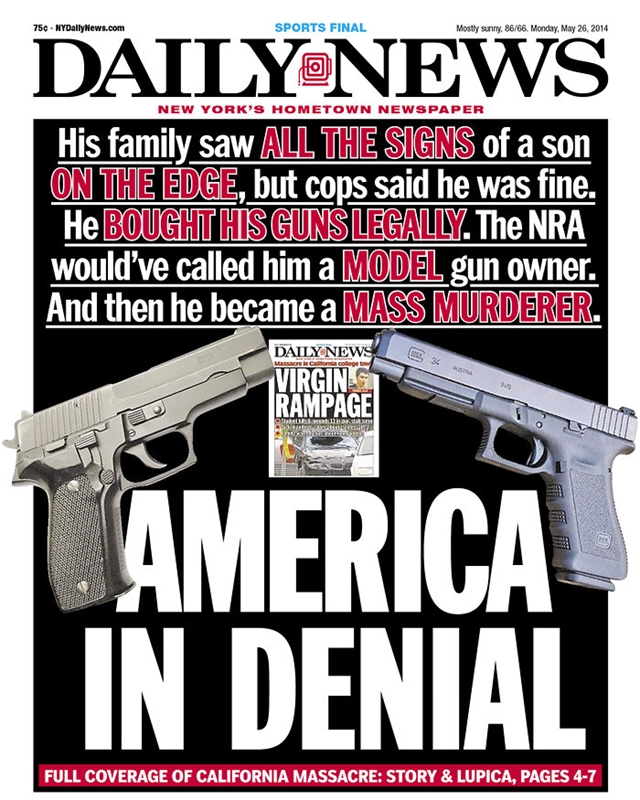 The "America in Denial" campaign downplays the gruesomeness of the stabbings that took three lives in Santa Barbara before Rodger used a gun to murder three others (and tried to use his car to kill four others). 
The first installment of the series, by Mike Lupica, already lays the groundwork for looking past the three stabbing deaths and focusing solely on the three shooting deaths. As Lupica demonstrates, those seeking to push gun control often add the gunman's death in with the number of "innocent people" who were shot and killed; he lists the number of people killed with a gun as four instead of three.
Lupica bemoans, at length, a so-called lack of gun control while ignoring the fact that California has some of the strictest gun control laws of any state in the country.
Follow AWR Hawkins on Twitter @AWRHawkins. Reach him directly at awrhawkins@breitbart.com.