The popular uprising against Erdogan's government seems genuine and growing.
Armored police — often called "Robocops" — have killed three and knocked the eyes out of six people so far with rubber bullets. And they're liberal with use of tear gas.
This video shows you how serious the protests have become — and how serious the government force against them has become, too:
The Turkish media has behaved cravenly, not reporting on any of this. CNN Turkey really covered itself with glory by running cooking shows and penguin documentaries (!!!) during these intense protests.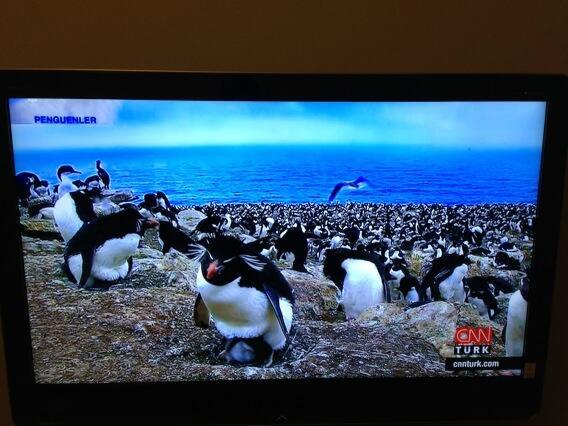 Because of the press' cowardice, some protesters have a message for the media, too, and it's not (CONTENT WARNING) "Moar Penguins."
And what's the military going to do about this?
In Hatay, Turkey, the army has formed a barrier between the protesters and the police. #OccupyGezi

— Suzan Ucmaklioglu (@suzan_ucmak) June 5, 2013
Germany's Der Spiegel says Erdogan's position is rapidly weakening.
And, of course, we'll wind up being blamed, whatever happens: