Satoru Iwata, the President of Nintendo, died on Saturday, July 11, 2015, from a bile duct growth, a form of cancer. He was 55-years old.
Iwata had been receiving treatment for the same illness in 2014, when he did not attend E3 and had surgery.
In the 1980s, the future president began his career at Nintendo as a programmer for HAL Laboratory, developing games such as Earthbound and the Kirby titles. Iwata started leading Nintendo's corporate planning in 2000 and became the company's first non-Yamauchi family president in 2002.
As president, Iwata released the commercially successful DS and Wii game systems, but also the Game Boy Micro and Wii U, which did not perform as well. In March of 2015, Iwata announced that Nintendo was expanding to the mobile game market, partnering with DeNA to start releasing mobile games later in 2015. Below is a graph depicting the value of Nintendo's shares during Iwata's presidency: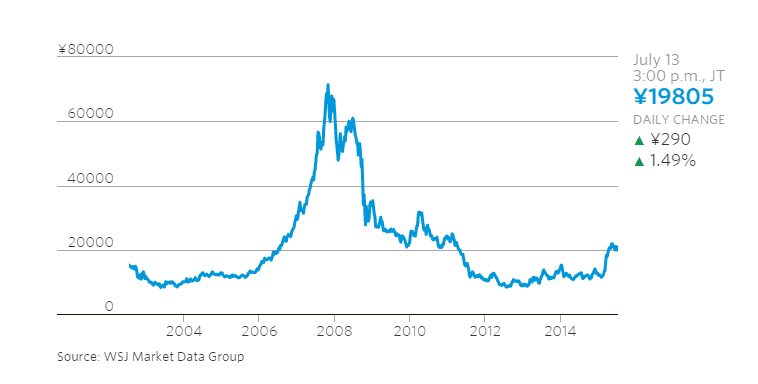 Nintendo has not announced Iwata's replacement but did mention that Shigeru Miyamoto and Genyo Takeda will stay on as representative directors. Miyamoto has created Mario, Zelda, and Donkey Kong, whereas Takeda is Nintendo's general hardware manager.
Follow Rob Shimshock on Twitter.