Just before the New Year, surveillance cameras captured photographs of Real Housewives of Atlanta's Kenya Moore standing outside with a gun as three suspects fled from her home.
Moore posted a surveillance image which appears to show the three suspects nonchalantly walking up her driveway toward her home.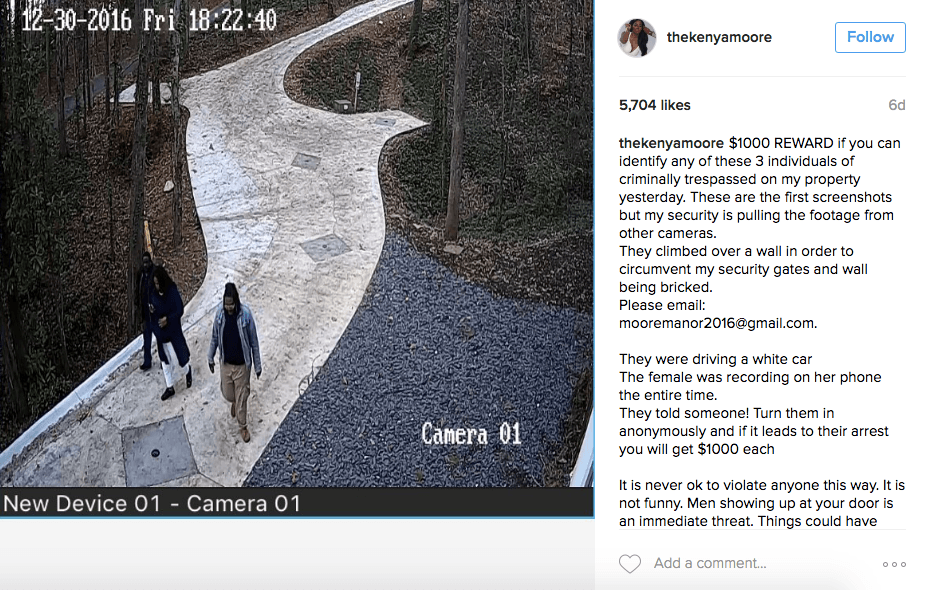 She followed up with another post containing two photos. One of the photos shows her standing outside with a gun and the second shows the suspects fleeing the scene.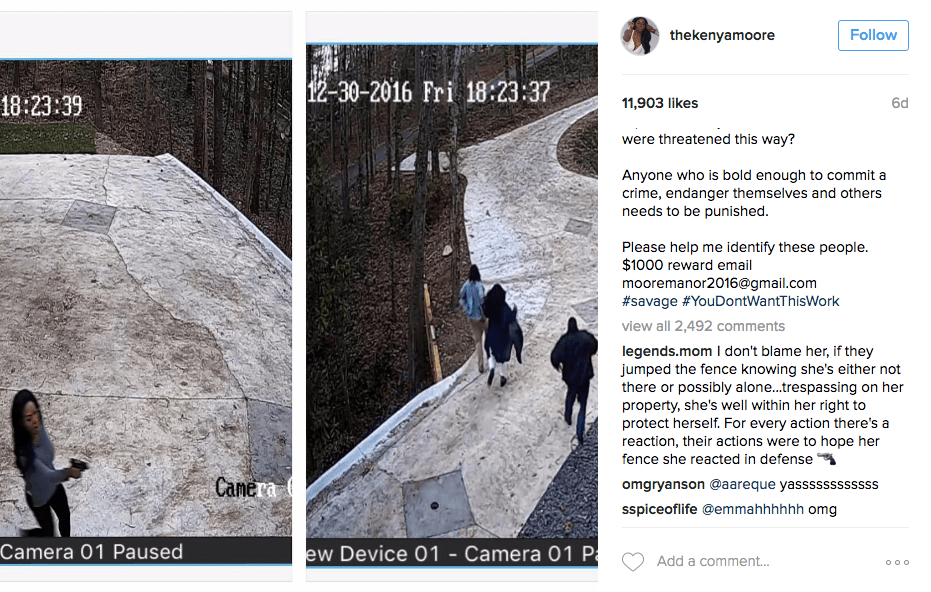 Moore wrote the following caption for the photos:
I have a right to feel safe in my home and to protect myself. I don't care if I'm on TV. What if 3 strangers banged on your front door …2 of them being grown men wearing dark clothing knowing they could only get to you by jumping fences or trespassing onto other properties and mine? There are home invasions, robberies, rapist…What if your children or loved ones were threatened this way?

Anyone who is bold enough to commit a crime, endanger themselves and others needs to be punished.
According to the Atlanta Journal-Constitution, Moore said the three suspects arrived in a white car and "the female was recording on her phone."
Moore stressed, "It is never ok to violate anyone this way. It is not funny. Men showing up at your door is an immediate threat. Things could have ended badly and all 3 will be criminally prosecuted."
AWR Hawkins is the Second Amendment columnist for Breitbart News and host of "Bullets with AWR Hawkins," a Breitbart News podcast. He is also the political analyst for Armed American Radio. Follow him on Twitter: @AWRHawkins. Reach him directly at awrhawkins@breitbart.com.