HOUSTON, Texas–A busload of illegal immigrants is expected to show up in Murrieta, California in spite of a furious group of residents who claim their town is no place for the migrants. 
On Sunday Breitbart Texas broke the news that federal agents accompanying the bus will have riot gear and shields, in order to push back the crowd. Despite this, the protesters have no intentions of backing down–rather, the group is preparing for a showdown that one resident told Breitbart Texas "might get ugly." 
Sources on the ground in Murrieta told Breitbart Texas that many protesters have already gathered in the town this morning in anticipation of the busload. Law enforcement is there, too.
"There are at least 60 officers here," John Henry, a Murrieta resident since 1991, told Breitbart Texas. "Most of them are local law enforcement like the Murrieta Police and others from the Riverside Country Sheriff's Office. But I have seen at least 10 or 15 federal agents here as well." 
He added, "There was also a fire truck pulling a 20 foot trailer as well. I would assume it is for medical purposes." 
Henry said that, according to "rumors," planes carrying illegal immigrants are expected to land at 11 a.m. PST. He mentioned that it takes about an hour to drive from the airport to the protest grounds in Murrieta. 
In anticipation of riot gear being used against them, the protesters are ready to "be detained or arrested," according to a widely-circulated flier obtained by Breitbart Texas. The flier told protesters to be prepared with: "several pairs of vinyl gloves [which] protect against blood and pepper spray"; "heavy clothing to deflect rubber bullets";  and a "legal aid number written in permanent marker on both arms."
It also cautioned the crowd to "bring a small first aid kit but leave anything that can be viewed as a weapon (scissors, blades, etc.)."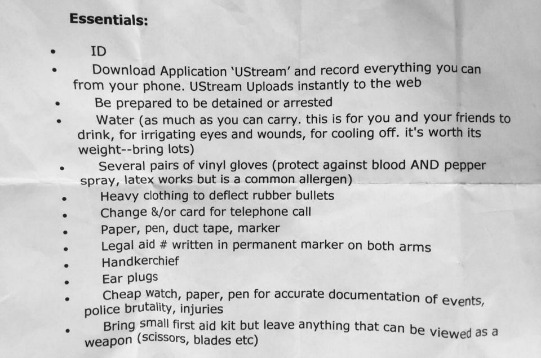 Henry said that local police officers warned citizens "that federal Marshals or ICE will be here in the next few days and that they are bringing riot gear. They're apparently going to be blocking off the street with concrete blockades so that no vehicles can get through. The River County Sheriff's Department showed up last night and brought a huge watch tower that shoots up into the air 35 feet."
Jeremy Oliver, a resident of Temecula, California–a town that neighbors Murrieta–added, "The feds are pissed that they haven't been able to use this facility. Officers out there warned people that federal agents will be in Murrieta on Monday–they are going to get the next bus through no matter what. Riot gear and shields will be used to push the crowd back."
Regardless of what occurs on the ground today, most of the protesters claim they will stand their ground. 
"The administration thinks that if it floods our streets, in small town America, they can force immigration reform," Henry said. "These immigrants should not be here. The only reason that they are coming here is for political reasons."
Follow Kristin Tate on Twitter @KristinBTate.