"This is the biggest fight ever in the history of the featherweight division," Dana White told Breitbart Sports about UFC 194's main event, albeit back when the fight looked to headline UFC 189.
Jose Aldo pulling out of the summer date due to injury ironically made Saturday's main event bigger. It enabled Conor McGregor to further establish his credentials via a gutsy come-from-behind TKO over Chad Mendes at UFC 189. And it allowed the champion to fight without excuses. "I'm 100 percent," Aldo noted on the UFC 194 conference call.
"It doesn't just take one guy to create a division," the UFC's president told Breitbart Sports. "What happens is you get a guy like Conor, and then the division gets noticed."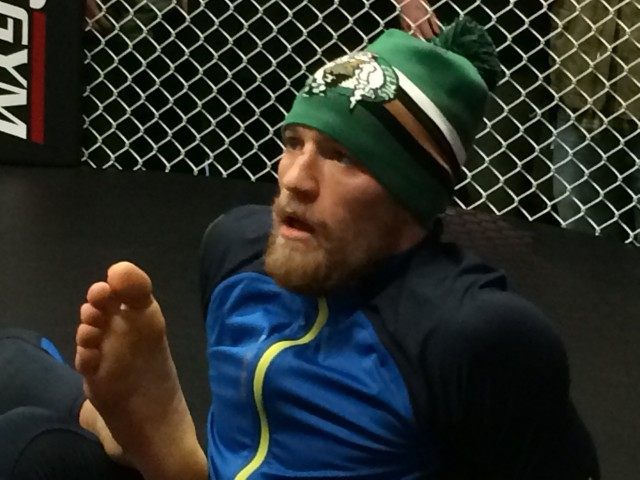 While Aldo boasts victories in all seven of his octagon appearances and fights as the only champion in the short history of UFC's featherweight division, he registered just 330,000 buys in his best pay-per-view performance for the promotion. McGregor, on the other hand, boasts a less impressive CV but almost single-handedly coaxed more than 800,000 people to pay for UFC 189, which delivered perhaps the most entertaining main card in the promotion's history.
McGregor backed up his talk with his fists. His fight exceeded his hype. King Conor remarkably enters UFC 194 as the favorite against a fighter last tasting defeat when McGregor tasted his high school lunch.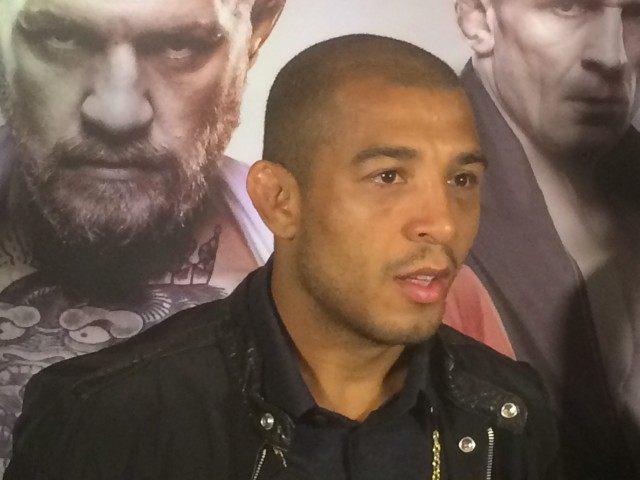 White reflects, "Obviously, Jose, with his credentials—ten years undefeated, 18 straight wins, eight title defenses—it takes two to make a big fight."