On Sunday morning, fading comic superstar Jim Carrey tweeted out notification of an insulting song he plans to release on Monday morning: "Cold Dead Hand." Here's the tweet: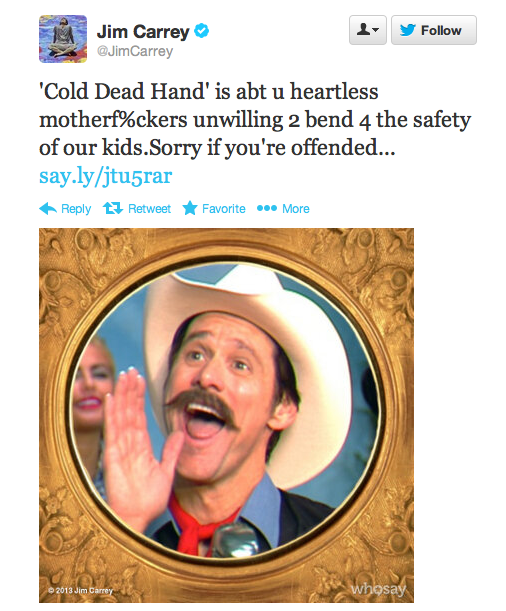 Jim Carrey has become a hack. Sorry if he's offended.
That was the culminating Tweet in a line of insulting tweets from the mastermind of Ace Ventura: Pet Detective: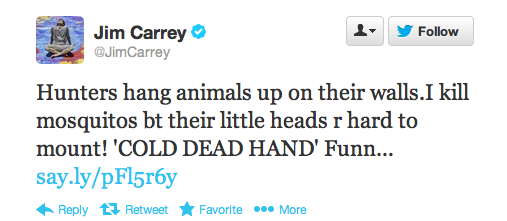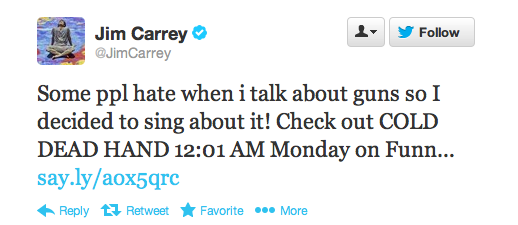 If the song is anywhere near as unfunny as The Incredible Burt Wonderstone, fans can look forward to solid minutes of non-laughter.
Ben Shapiro is Editor-At-Large of Breitbart News and author of the book "Bullies: How the Left's Culture of Fear and Intimidation Silences America" (Threshold Editions, January 8, 2013).