The objectification of female super-heroines has long been a topic of discussion.
In a new interview published by the U.K.'s Empire magazine, via The Hollywood Reporter, supermodel Cara Delevingne has labeled superhero films as sexist, and also claims Wonder Woman would be "dead in a minute" if she got into a fight wearing her costume.
The 22-year-old has become one of the most recognizable faces in fashion, and is slated to appear as the "Enchantress" in the upcoming DC Comics film, Suicide Squad.
"There are only three girls in [Suicide Squad] but in my opinion they have the best roles. Generally though, superhero movies are totally sexist. Female superheroes are normally naked or in bikinis," Delevingne said of the impractical, and often risqué, get-ups female superheroes have been known to wear.
"No one would be able to fight like that. Wonder Woman, how the hell does she fight? She would be dead in a minute," she added.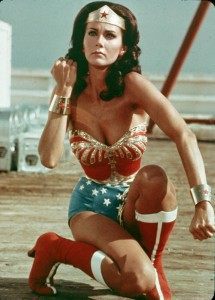 Delevingne has also signed on to portray Laureline in Luc Besson's sci-fi adaptation, Valerian.
In the story's graphic novel, her character alternates between various outfits, which include skin-tight space suits and even more revealing attire.
Suicide Squad has an anticipated release date of August 5, 2016.