Rapper Common and indie rock band The National are set to host a benefit concert for Planned Parenthood in Washington, D.C. on January 19, the day before President-elect Donald Trump is sworn into office.
The free concert, billed "Show Up! A Concert for Reproductive Health, Freedom + Justice," will take place at the 9:30 Club in Washington, D.C. Organizers All Access promise special guests, elected officials and other activists will join in on the concert.
"We plan to send a clear message to the incoming administration that millions of people across this country are prepared to fight attacks on reproductive health care and abortion services," Planned Parenthood president Cecile Richards said in a statement.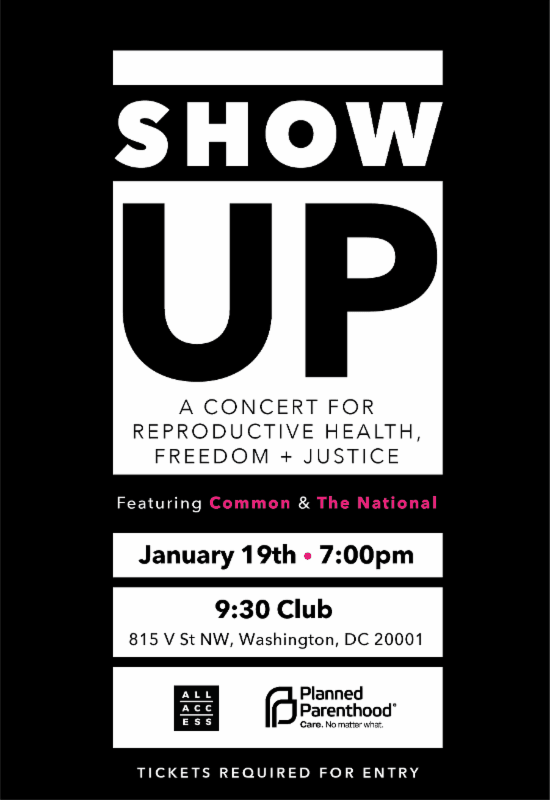 The concert is one of several protest events planned around Trump's inauguration. On January 21, thousands of demonstrators are expected to participate in the Women's March on Washington, including celebrities like Katy Perry and Cher.
"Women should be able to make their own decisions regarding their bodies and health," the National's frontman Matt Berninger said in a statement. "This is a basic human right, and we're at the very beginning of a long and tough battle to defend these basic rights. A concert in D.C., inspiring people to take action, seems like a pretty good way to kick it off."
This isn't the first pro-abortion concert hosted by the All Access Coalition. In September, the group planned a concert featuring singer Sia and Ghostbusters actress Leslie Jones in Cleveland, Ohio.
Follow Daniel Nussbaum on Twitter: @dznussbaum