A new poll, conducted by American Barometer and released Thursday by Hill.TV and HarrisX, shows that 73% of Americans — and 49% of Democrats — want the Democratic Party to dump House Minority Leader Nancy Pelosi (D-CA).
If Democrats win a majority in the U.S. House of Representatives in November's midterm elections, Pelosi will re-take the gavel as Speaker.
Pelosi confirmed in an interview in May: "We will win. I will run for speaker. I feel confident about it. And my members do, too."
However, nearly three out of four registered voters said "no" when asked: "Should Democrats in the House of Representatives keep Nancy Pelosi as their leader or should they elect someone else?"
Among Republicans, 91% said no, as did 79% of independents. Among Democrats, Pelosi only retained 51% support.
The poll surveyed 1,021 registered voters from August 3-4, and had a margin of error of 3.07%. When voters were told that Pelosi had led Democrats since 2002, her numbers improved only slightly.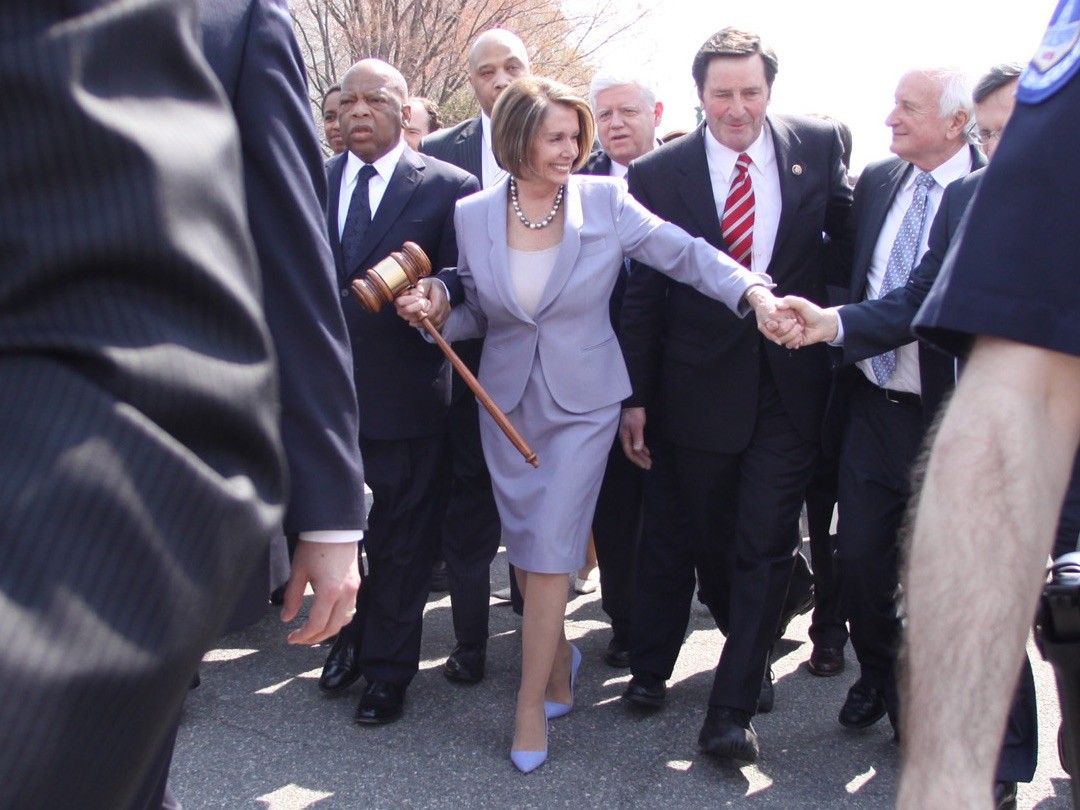 The San Francisco Chronicle notes that Pelosi is the new "star of GOP attack ads," and that Democrats are worried she may drag down the party as a whole. "[S]ome also are beginning to speak out about how allowing Pelosi to remain in charge of the caucus could reduce the size of a Democratic wave in November or worse, imperil their ability to win the majority," the Chronicle notes.
NBC News has compiled a list of 51 Democratic candidates running for House seats who have promised not to vote for Pelosi.
Still, Pelosi shows no sign of leaving. The 78-year-old veteran has crushed any previous effort to unseat her — including an attempt by former Rep. Heath Schuler (D-NC), who opposed her after she led her party to historic defeat in the 2010 midterm elections. As CNN noted last year, one of the reasons Pelosi clings to power is that she is one of the Democrats' most prolific fundraisers.
That means many members of the Democratic caucus feel they owe Pelosi their seats and dare not risk losing her favor by opposing her.
Joel B. Pollak is Senior Editor-at-Large at Breitbart News. He is a winner of the 2018 Robert Novak Journalism Alumni Fellowship. He is also the co-author of How Trump Won: The Inside Story of a Revolution, which is available from Regnery. Follow him on Twitter at @joelpollak.