The Islamic State group has posted photos on its Telegram account purporting to show the deadly attack in northern Sinai last Friday that killed 23 Egyptian soldiers.
Members of Wilyat Sinai, the Egyptian branch of IS, detonated two car bombs next to an Egyptian army roadblock before five of the armed militants opened fire on the soldiers, killing 23 of them.
This past week, Breitbart Jerusalem cited a senior jihadist figure who said that three former Hamas members were among those who participated in the deadly IS attack. The three infiltrated Sinai two month ago through the tunnels that connect the Egyptian-ruled peninsula and the Gaza Strip. All three were residents of the city of Rafah, located on the border between Gaza and Sinai.
Photos from the attack were later released by IS via Telegram that show armed militants praying beforehand, firing sniper rifles and advancing on the Egyptian forces. The body of an Egyptian soldier was also seen, left on the ground near the area where gunfire was exchanged.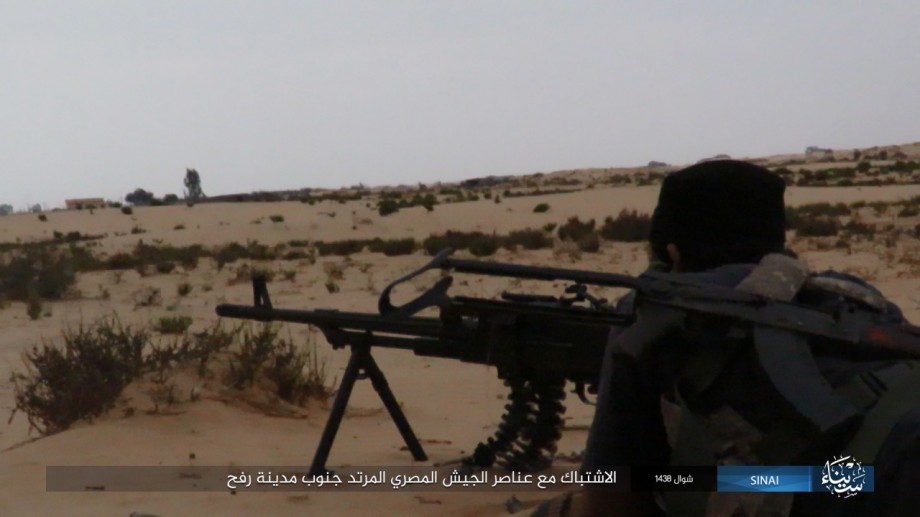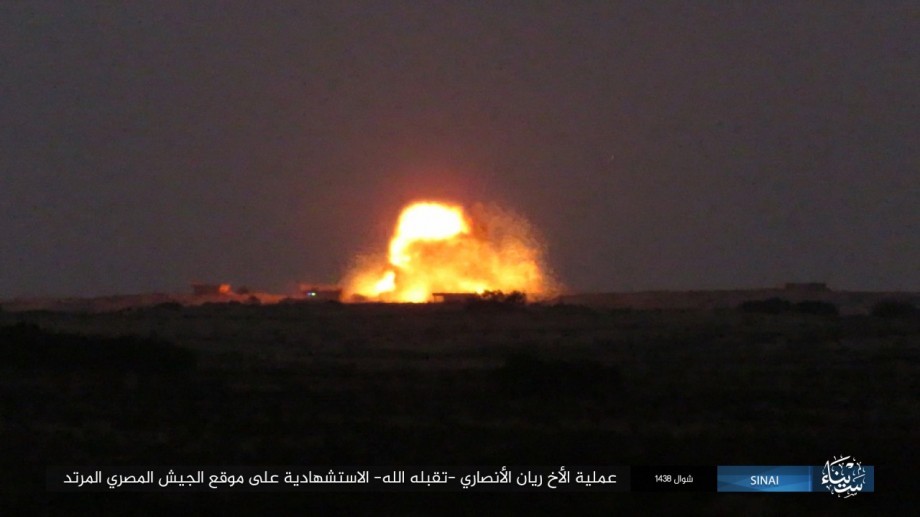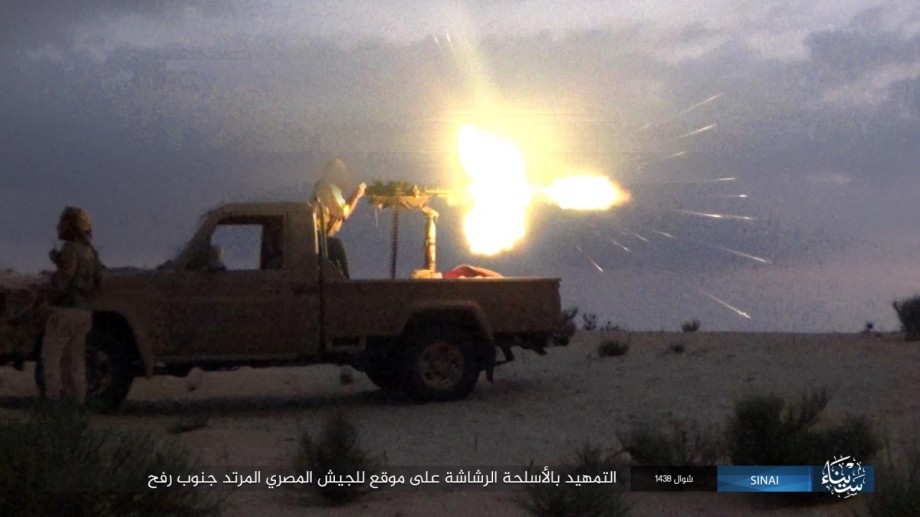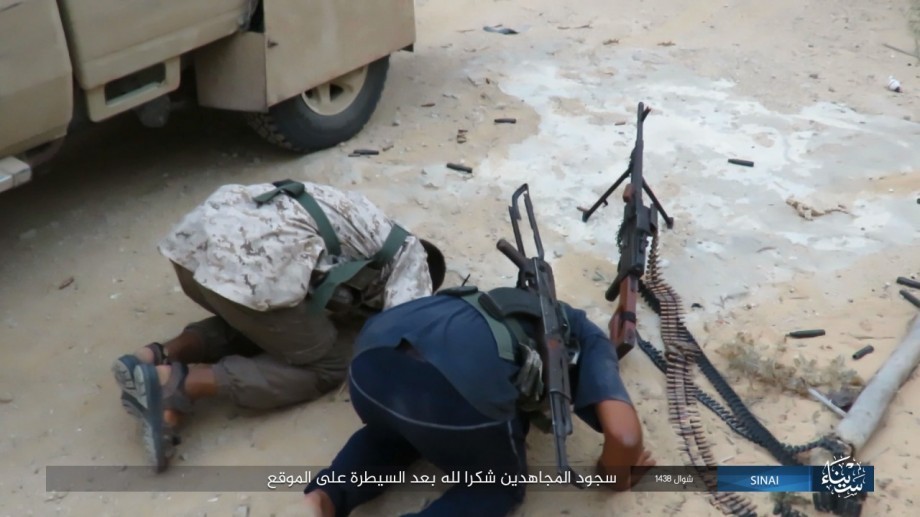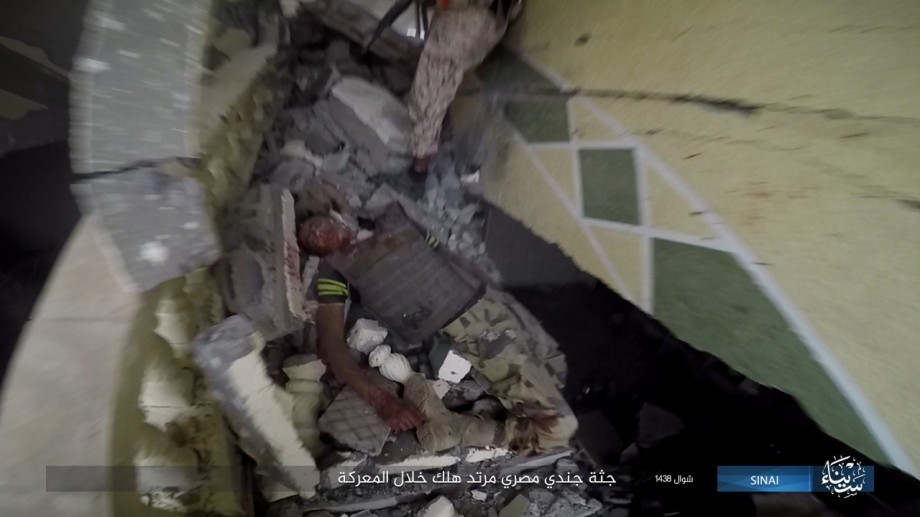 A senior jihadist in Gaza affiliated with IS ideology claimed to Breitbart Jerusalem that the release of the photos shows that the army of the Caliphate is far from defeated despite what many people think. "Our mujahedeen brothers perpetrated the attack while infidel Egyptian army planes circled above. The Jews' UAVs also participated in the fire against our brothers and I assume that without the help from the Jews the result for the infidel Egyptian army would have been different and much more difficult."
According to IS supporter Abu Baker Almaqdesi, "Countries can organize coalitions and alliances; our only alliance is with Allah and this alliance will end in victory."
Almaqdesi continued, "The participation of Israeli UAVs is only proof that the Jews are cooperating with the tyrant [Egyptian President Abdel Fattah] Sisi," which, according to Almaqdesi, means the mujahedeen must increase their attacks against the Jewish "enemy as well as Sisi's infidel army."
"Don't celebrate what you call our defeat in Mosul and Syria," said Almaqdesi. "The army of the Caliphate continues to recruit more and more fighters; countries invest very large resources just to prevent young supporters from joining us. We will continue to exist in the nations of Islam and to act in the infidel countries until the flag of the Caliphate is flown over every point on Earth.
"People don't understand why the youth are getting up and deciding to fight even at the cost of losing their lives. We saw it in Egypt yesterday, we saw it in Paris, London, Tehran, Syria, Iraq and we will see it in every place. The soldiers of the Caliphate sent a clear message with their praiseworthy operation in Egypt: The mujahedeen still haven't lost their creativity and daring, they continue to be close to Allah and the belief that victory is a divine promise."