Twitter sparked a social media backlash after it refused to delete a tweet that called Jews "absolutely vile."
The abusive post, which referred to orthodox Jews in an area of north-east London, read: 'Drove through Stamford Hill today. F*** me the gaffs[sic] riddled with full blown Jews. Absolutely vile.'
It comes just weeks after the social media giant was accused of aiding and abetting anti-semitic users and failing to act against online hate.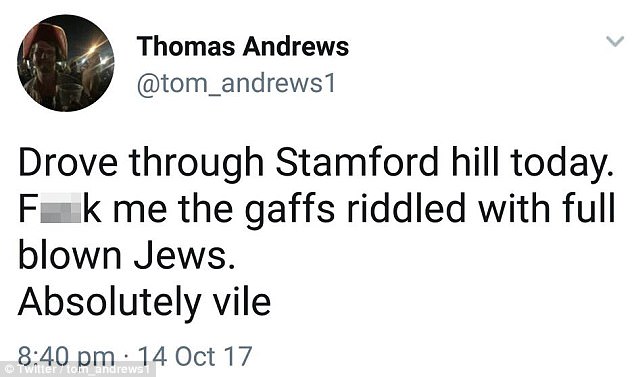 The Daily Mail reports the original post was queried by Shulem Stern, a Hackney local, who reported the tweet within 30 minutes of first seeing it, and was horrified at Twitter's response.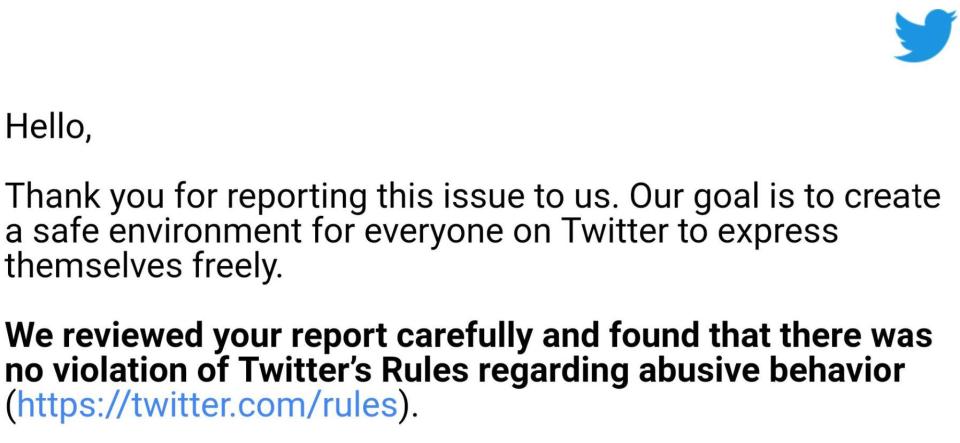 The anti-Semitic tweet was posted by 'part time disk jockey' Thomas Andrews at 8.40pm on October 14 and reported to Twitter at 9.03pm. Andrews later apologised for the tweet and closed his account to public viewing.
Mr. Stern told the Mail Online: "Twitter has got no interest whatsoever in moderating this kind of content. This company repeatedly allows offensive and bullying materials."
The UK-based Campaign Against Antisemitism group accused the company of letting hate speech "run out of control". Labour MP John Mann claimed Twitter's decision not to remove the post showed it had "absolutely no interest" in clamping down on hate speech.
The furore comes just two months after Israeli-born Jewish comedian Shahak Shapira daubed anti-Semitic tweets on the street outside Twitter's headquarters in Hamburg, Germany to draw attention to the social media giant's inaction in tackling online hate.
As Breitbart Jerusalem reported, slurs including "Jewish Pig", "Let's gas some Jews together" and "Gays to Auschwitz" were chosen to be spray-painted by Shahak Shapira.
Shapira has produced a YouTube video to highlight his protest called '#HEYTWITTER', in which he claims that he has reported almost 300 obnoxious tweets and more than 150 hate comments to Facebook so far this year. Shapira says around 80 percent were removed, but has only have received nine answers for Twitter.
A spokesman for Twitter told Reuters the company would not comment on the specifics of individual accounts for reasons of privacy, but said it strictly enforced its rules and had stepped up the policing of abuse on its network.
Follow Simon Kent on Twitter:

Follow @SunSimonKent

or e-mail to: skent@breitbart.com