Without directly referencing their breakdown in diplomatic relations with Saudi Arabia, Iranian authorities have reportedly ruled to suspend the "lesser" yearly pilgrimage to Mecca – according to the AINA news agency. The report suggests that the pilgrimage, known as the umrah, will be suspended until Riyadh can ensure "higher safety standards."
Mecca, the birthplace of Mohammed, is in modern-day Saudi Arabia, as is Medina, the spot of the prophet's burial. Some 500,000 Iranians visit Saudi Arabia every year for the umrah pilgrimage to Mecca and Medina, which can be made at any time of the year. Islam's main pilgrimage, known as the hajj, is required only once in a lifetime, but must be carried out after the holy month of Ramadan (between September 9 and September 14 this year).
The rift in relations between Iran and Saudi Arabia after the Saudi execution of the prominent Shiite cleric Sheikh Nimr al-Nimr on Saturday and Iran's violent response has caused a split in the entire Muslim world mostly along Sunni-Shiite lines, with countries publicly taking sides in the dispute.
Kuwait, Bahrain and Sudan have all broken off diplomatic ties with Iran, and the United Arab Emirates announced it was "downgrading" its diplomatic relations with Iran, recalling its ambassador from Tehran and reducing the number of diplomats stationed there.
Though its population is predominantly Shiite, Bahrain announced Monday that it was severing diplomatic ties with Iran, citing Tehran's "blatant and dangerous interference" in Bahrain and other Arab countries.
The Iraqi Foreign Ministry condemned Nimr's execution, and thousands of Shia protesters demanded that their government cut ties with Saudi Arabia, and called for a reexamination of the recent re-opening of the Saudi embassy in Baghdad.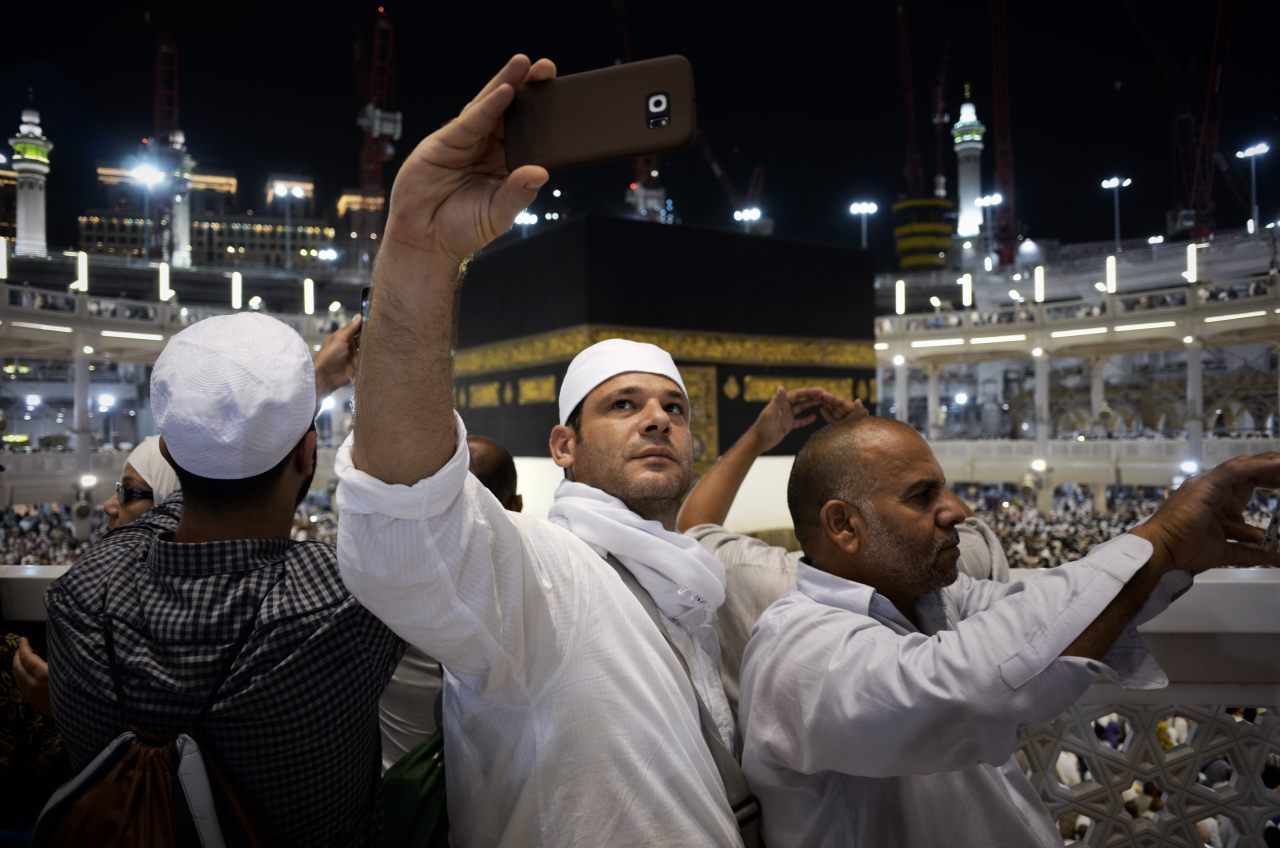 A possible suspension of the yearly pilgrimage was already in the air Tuesday, and the chairman of Iran's Hajj and Pilgrimage Organization, Saeed Ohadi, said that the decision would ultimately be up to Supreme Leader Ayatollah Ali Khamenei.
Mohammad Ali Esfanani, spokesman for the parliament's Judicial and Legal Committee, said the termination of diplomatic is grounds for suspending pilgrimages.
There are precedents. Umrah pilgrimage was suspended in April after two Iranian boys were sexually assaulted by Saudi security at Jeddah airport.
Esfanani said that exemptions to the hajj can be made when there are difficult circumstances, while rejecting the possibility of having another country handle visa issues for the hajj.
The announcement of the suspension was made by government spokesman Mohammad Bagher Nobakht, but the motive given had nothing to do with the current diplomatic crisis. Rather, Nobakht stated that pilgrimages had been suspended until Riyadh deals with the issue of safety in a serious manner.
Such a claim is not completely without warrant, though it surely does not represent the full reason for the measure. Last September thousands of pilgrims died in a stampede near Mecca, including hundreds of Iranians, and Tehran accused Riyadh of mishandling the whole incident.
Follow Thomas D. Williams on Twitter @tdwilliamsrome