The field of candidates for Iran's presidential field appears to be set. Here is a look at the major contenders, beginning with the incumbent.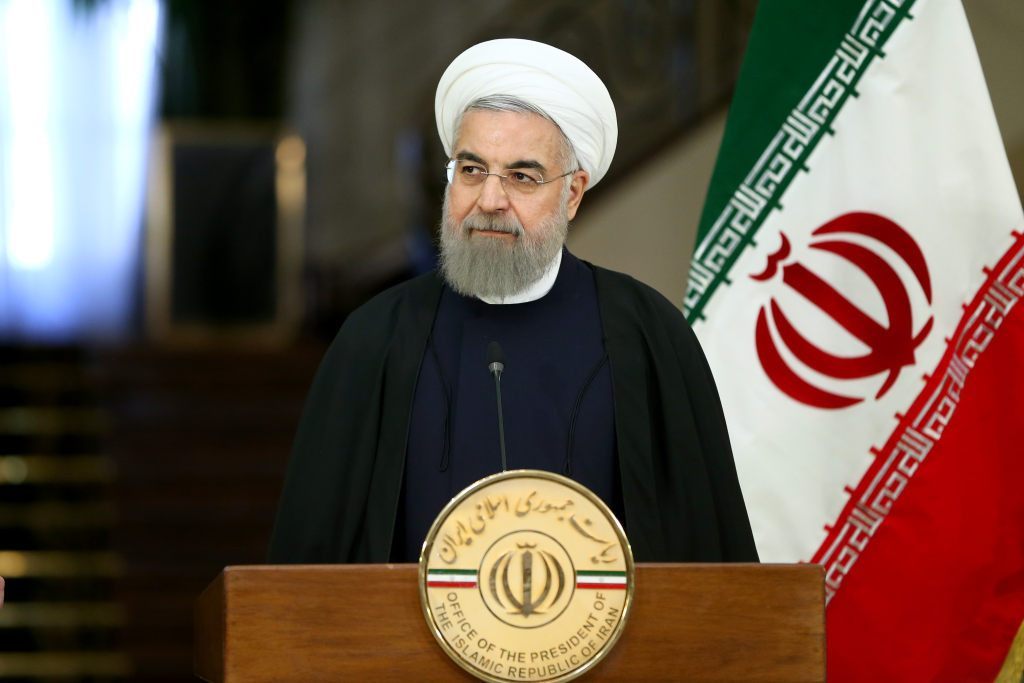 Hassan Rouhani: There were rumors that the theocracy would take steps to strike incumbent President Hassan Rouhani from the ballot, but for the moment he is a contender. If he loses or is disqualified, he would be the first Iranian president who failed to serve two terms since the 1979 Khomenei revolution.
The latest poll gives him soft approval ratings, with disastrous numbers for whether his policies have improved Iran's economy (40 percent), whether the Iran nuclear deal has improved the Iranian standard of living (28 percent), and if he is likely to win re-election (46 percent).
Rouhani's supporters point to a dramatic improvement in the inflation rate – down from 44 percent to 8 percent in four years – while critics say the job market is weak and consumer spending is down.
In the United States, the big holiday shopping season ramps up after Election Day, but in Iran the Nowruz holiday (Iranian New Year) comes in March, just as the presidential election is heating up. The Nowruz shopping season was considered a disappointment this year.
Sensitive to this atmosphere of public disapproval, Rouhani has been dishing out plenty of tough talk to dispel the notion he is a Western stooge. On Saturday, he declared that Iran will "ask no one's permission to build up the armed forces, and to build missiles and aircraft."
Rouhani's greatest advantage may be the lack of unity among his political adversaries, as he looks stronger on paper than any of the individual contenders against him. His campaign strategists must have breathed a sigh of relief when former president Mahmoud Ahmadinejad threw his hat in the ring (see below.)
Iran has benefited enormously from having a "moderate" leader who can cadge support from Western powers perpetually fearful of a "hardliner" takeover – at this very moment, fresh sanctions against Iran for its provocative ballistic missile launches are on hold in the U.S. Congress, due to concerns that new sanctions would damage Rouhani's chances for re-election.
If the hardliners actually do take over, the "moderate reformist" saga that so captivated the Obama administration will come to an end. Iranian voters might be disappointed with Rouhani's policies in many respects, but they may still appreciate the value of being able to sell eager Western leaders those ultra-expensive tickets to the Great Tehran Reform Show.
Outsiders desperate to move Iran's government away from belligerent terrorist-sponsoring theocracy have invested heavily in Rouhani's success, while studiously ignoring his threats and anti-American, anti-Israel statements. Rouhani is smart enough to take full advantage of those indulgences, secure in the belief that foreign powers see him as the least of several evils in Iran, and thus hesitate to take actions that could hand control to the hardliners. Does the Iranian man-on-the-street understand the value of giving Westerners someone in Iran to root for?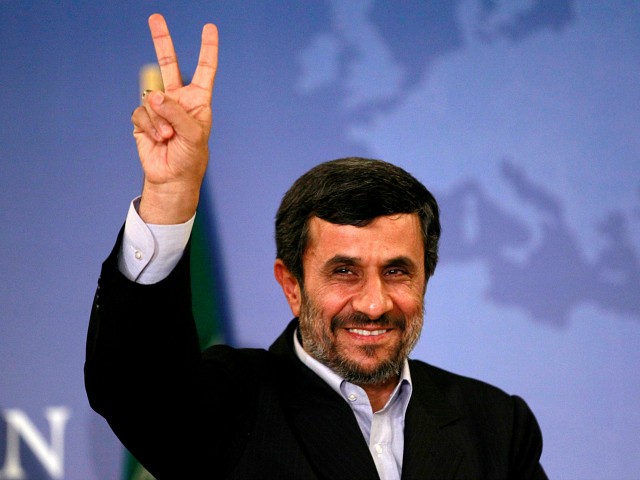 Mahmoud Ahmadinejad: The surprise entry in this year's race is former two-term president Mahmoud Ahmadinejad, who "won" re-election with a sketchy vote and violent crackdown against dissenters, left office in a cloud of corruption, and supposedly lost the support of the ayatollahs. Ayatollah Ali Khamenei told him not to run for president again, in public.
As Radio Free Europe observes, Ahmadinejad also managed to burn bridges with the "principlists," Iran's version of the Deep State, leaving him without a coherent political power base. His latest attempt at returning to power appears to be a rebrand into the Iranian version of a populist-nationalist firebrand, with a shot of vote-buying juice from the welfare programs he supported in office. Restoring cash payments and subsidies to the poor that were cut by Rouhani is a major element of his campaign.
In his current political incarnation, he seems to have toned down the lunatic anti-Israel rants he was infamous for as president – such as the time he predicted Israel would be "eliminated" on the eve of a speech to the U.N. General Assembly, or his excursions into Holocaust denial.
It remains to be seen whether Iranian voters, especially the younger ones, are willing to forget about the economic devastation of Ahmadinejad's presidency, or the murderous crackdown on the "Green Revolution" demonstrators after his highly suspicious re-election in 2009. The Green Revolution began after Iranian voters, many of them young, organized after allegations that Ahmadinejad stole the election from a reformist opponent.
Ahmadinejad the 2017 presidential candidate seems to be trying to sound more like Iranian "moderates." For example, in an interview on Saturday, he dismissed the importance of the U.S. missile strike on Syria. "Iran is a powerful country, and people like Mr. Trump or the United States administration cannot hurt Iran," he declared. He added that the real power in the U.S. government comes from its permanent bureaucracy, and one of the reasons Hillary Clinton lost the 2016 election was because "a woman cannot put up a good war face."
Ahmadinejad had such a low profile in the weeks before the election that officials were reportedly "stunned" when he showed up with his paperwork, launching what one analyst described to the Associated Press as an "organized mutiny against Iran's ruling system." The mutiny will be driven by red-meat rhetoric and showmanship. On registration day, he left the Interior Ministry without filing his papers, then turned around and came back, brandishing his documents before a sea of reporters for maximum dramatic effect.
Radio Free Europe notes that he "looks, dresses, and speaks" like a member of Iran's lower classes, who perceive him as less corrupt than the Ayatollah Khamenei and his hardliners, despite Ahmadinejad's own scandals. Ahmadinejad included the "widening gap between the haves and the have-nots" as a criticism of the Rouhani administration in his first news conference as a candidate.
"His first election was perceived as a political revenge of the popular classes against the reformist-oriented upper-class segments of Iranian society. This divide is at the center of his political discourse," Clement Therme of the International Institute for Strategic Studies told RFE.
Legal challenges to Ahmadinejad's candidacy are still pending, so he might not end up on the ballot. Some observers believe his candidacy is not serious, and he's actually trying to protect another contestant in the race: his former vice-president, Hamid Baghaei.
Hamid Baghaei: According to one theory of Ahmadinejad's flashy registration stunt, he filed his own paperwork to make it harder for Iran's Guardian Council to disqualify his old right-hand man Baghaei. If the Guardian Council knocks both of them out, it will look as if they are fixing the race by disqualifying an entire political movement. Also, if Ahmadinejad builds up a head of populist steam, he might be able to pass it along to the more electable Baghaei when he bows out of the race.
"I do not plan to run for president. I support Hamid Baghaei as the most qualified candidate," Ahmadinejad said two weeks ago, before having his melodramatic change of heart at the Interior Ministry's registration desk.
Baghaei has a lengthy portfolio of government service, but he also served a few months in stir on corruption charges. His and Ahmadinejad's fate may be decided by the willingness of their old supporters to believe those charges were trumped-up by their establishment enemies. Such beliefs are easily nourished in Iran, because the judiciary is notoriously lax about telling the public exactly what any given prisoner has been charged with, or displaying the evidence against them.
A bellwether moment may have occurred last week when Iran's state-run news broadcast suddenly cut to a black screen after a reporter mentioned Baghaei's name. The reporter could be heard in the background asking her producers, "I shouldn't mention Baghaei?" A popular Twitter hashtag was swiftly fashioned from her quote.
Al-Monitor speculates that Baghaei's candidacy might also be unserious, because both he and Ahmadinejad are deliberately trying to split the Iranian conservative vote as an act of revenge against former allies who abandoned them.
Eshaq Jahangiri: Rouhani's first deputy, Eshaq Jahangiri, registered to run against him at the last minute on Saturday. He stated that he was running to serve as a backup candidate for the Rouhani reform agenda, in case Rouhani himself is disqualified from the ballot.
"A group's political fate cannot be tied to Mr Rouhani or any other individual, which is why there should be a plan B," explained one reformist politician.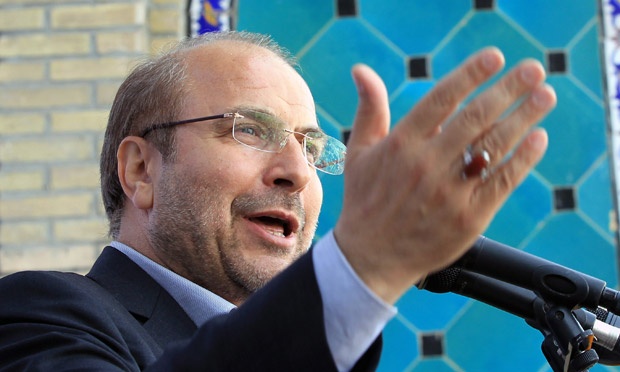 Mohammad Bagher Ghalibaf: The popular three-term mayor of Tehran is a veteran of the Revolutionary Guard Corps, a political "hardliner," and the second-place finisher in the 2013 election.
Ghalibaf is given great credit for renovating the enormous city of Tehran. The UK Guardian fairly swoons over him, gushing that he "conjured entire neighborhoods out of the ground, and dug into private coffers to build highways, bridges and metro tunnels" on a modernizing quest that required him to subjugate "unwieldy terrains, unruly students, intricate bureaucracies," and "even the forces of nature."
"He is someone who has come from an Islamist security-police background and yet wants to avoid the crude, populist Islamism of Ahmadinejad," University of Illinois professor Asef Bayat told the Guardian.
His security-police resume includes riding around on a motorcycle and beating protesters with a club during the 1999 student uprisings. "We are amongst the club-wielders and proud of it," he declared in a recently uncovered address to paramilitary troops.
Iran's Revolutionary Guard Corps is almost a government unto itself, equipped with its own military command structure and lavish treasury. Its purpose is to "preserve the ideals of the revolution" within Iran, and also to export those bitter Islamist ideals to the rest of the world through all manner of subterfuge and violence. The IRGC is commanded by the Supreme Leader, which often leads to the secular government and presidential administration claiming they have little or no control over its activities. The U.S. government is currently deliberating whether or not to formally label the IRGC a terrorist organization.
Ghalibaf's assets also include control of the powerful Tehran daily newspaper, influence with Iranian youth, and support from the middle class. He is portrayed as the front-runner in some early polls, despite having formally entered the race at literally the last possible moment. His campaign promises include "creating five million jobs and more than doubling Iran's revenues."
Some analysts believe that despite his early polling edge, Ghalibaf's candidacy is not serious. This theory holds that he is running to keep reformists from grabbing too many of the top-tier candidate slots, and to build a groundswell of political support that he will pass on to the true champion of the hardliners, Ebrahim Raisi. Ghalibaf could end up as a strong contender for the vice presidency in that scenario.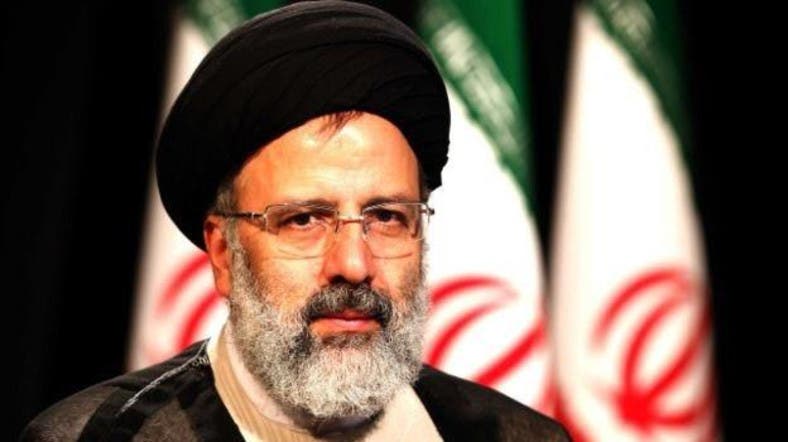 Ebrahim Raisi: The (tacitly) favored candidate of Supreme Leader Ayatollah Ali Khamenei, and a possible successor to the ailing Khamenei himself, cleric Ebrahim Raisi is seen as Rouhani's most formidable challenger in many early handicaps of the race.
Some observers postulate that Raisi already has victory in the bag, because the theocracy would never allow a potential Supreme Leader candidate to be humiliated by losing an election, especially to a vulnerable reformist like Rouhani.
Raisi is the custodian of a holy shrine in Iran's second-largest city Mashahd, a position of great prestige and wealth, given the bulging coffers of the heavily-visited shrine's custodial foundation. His victory would be seen as a potent rebuke of the reformists, and possibly the beginning of the end for the presidency itself, as the ayatollahs have been considering downgrading the office to a less independent prime minister.
Some observers think it is puzzling for Raisi to risk his status by running in a presidential race he could lose, and tying himself down to the office of the presidency if he wins, perhaps delaying or canceling his ascension to Supreme Leader. Others suggest winning the presidency would enhance Raisi's bid for Supreme Leader, or that he's running in 2017 because the hardliners are desperate for a consensus candidate that can beat Rouhani or his Plan B replacement.
As for Iranian voters, they might be persuaded that voting for Raisi is a rebuke to the disappointments and corruption scandals of Rouhani's term, and a gesture of defiance to the West, given Raisi's fiery anti-Western rhetoric.
Ahmadinejad must be smiling at the way his entry into the race has disrupted confident predictions that Raisi will be coronated as champion of the hardliner, even if Supreme Leader Khamenei never openly endorses him. It's common now to see the race handicapped as a three-way battle between Rouhani, Raisi, and Ahmadinejad – which is interesting given Ghalibaf's polling strength, and the fact that Rouhani and Ahmadinejad could both be wiped from the ballot, along with the vast majority of the over sixteen hundred candidates who filed for the 2017 election.