As we watch Obama practice Chicago-style politics, it's time to answer the question the old media ignores. Who were the key people in the Chicago Machine who helped advance Obama to power? We'll start at the top.
In Chicago, Mayor Richard Daley gets the spotlight while Alderman Edward Burke runs the show. Burke is Chicago's longest serving Alderman, first elected in 1969. He chairs the City's Finance Committee. He also chairs the Judicial Slating Committee for the Cook County Democrat Party. Since there are no Republican judges at the circuit level, Burke is de facto head of the Judicial Branch of Chicago's government. Burke was an early Obama supporter.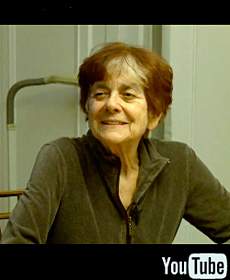 Burke's campaign chest is impressive. In 2008, the Chicago Sun-Times reported that Burke "has more money in his four campaign funds than the combined total of all 49 other Chicago aldermen, more even than Mayor Daley's $2.9 million."
The City of Chicago website acknowledges Burke's power:

As Chairman of the City Council's powerful Committee on Finance, Alderman Burke holds the city's purse strings and is responsible for all legislative matters pertaining to the city's finances, including municipal bonds, taxes and revenue matters. Alderman Burke became Chairman for the second time in 1989. He previously served from 1983 to 1987.
Anyone aspiring to a position of power in the Cook County Democrat Party must have Burke's approval. He's the Machine's gatekeeper.
In 2001, the Daily Herald reported that Burke was an early backer of Rod Blagojevich's run for Illinois Governor. Illinois' current Governor, Pat Quinn, recently received a chunk-of-change from Burke for his re-election campaign. In February, the Sun-Times reported that Quinn took "$310,000 in loans and contributions from Burke and from campaign funds Burke controls."
Burke's brother, Daniel, serves in the Illinois General Assembly. Recently, he was mentioned in a joint Chicago Sun-Times / Better Government Association (BGA) investigation concerning political influence and lobbying. BGA Executive Director Andy Shaw summarized the investigation:

Illinois may be the only state in the country where the brother of Chicago's most powerful alderman can collect a city pension and a state legislative salary–while he lobbies his brother (and others) on behalf of businesses that want help from the city and will happily contribute to politicians, including Burke's brother, to get that help. Meanwhile, Dan Burke gets free office space from that same brother, and Dan Burke's business partner is free to lobby on behalf of state clients who may need Dan's vote to further their aims. And by the way, Dan will eventually get a second pension from the state for serving in the state legislature.
Another Burke relative holds a position of statewide judicial power. Burke's wife, Anne, sits on the Illinois Supreme Court.
Burke rose to the top of Machine politics while associating with Chicago mobsters.
In February 10, 1985, a Chicago Tribune article entitled "Jailed First Ward 'Fixer' Worked in Shadows," reported how Chicago mobster Victor Albanese wound up on the city payroll. The paper claimed that Burke did a favor for Democratic Committeeman John D'Arco, Jr. by hiring Albanese as a "ghost employee" – remember that term for later.

Last May, reportedly at the repeated urgings of D'Arco, Ald. Edward Burke [14th], whose budget wranglings had left him several extra job openings for investigators for his city council Finance Committee, hired Albanese for $900 a month. Sources close to the committee said that Albanese's duties were few and that he was rarely seen around City Hall.
John D'Arco was identified by former FBI agent William Roemer as being a made member of Chicago's Mafia, also called the "Outfit." At one time, D'Arco was Chicago's 1st Ward Alderman. He was forced to step down after the FBI caught him meeting with Outfit boss Sam Giancana near Chicago's O'Hare Airport.
John's D'Arco hasn't been Burke's only link to the Chicago Outfit. Burke served with Alderman Fred Roti, the most powerful Chicago Alderman in the 1980's. Burke and Roti were part of the leadership block that opposed then Mayor Harold Washington, an African-American. Before Washington was Mayor, Jane Byne held the office. Roti was Mayor Byrne's City Council floor leader. Roti was no ordinary Outfit guy.
The Washington Post reported in 1989 that former FBI agent William Roemer identified Roti in March 1983 as the Outfit's man on Chicago's City Council in testimony before the U.S. Senate Permanent Subcommittee on Investigations. In 1991, the U.S. Attorney General identified Roti as a member of Chicago's Outfit. In 1999, the Justice Department described Roti as a "patronage boss" and a made-man in the Chicago Outfit:

Fred Roti was convicted of RICO conspiracy, bribery and extortion regarding the fixing of criminal cases in the Circuit Court of Cook County, including murder cases involving organized crime members or associates and was sentenced to 48 months' imprisonment. Roti was released from prison in 1997. As First Ward alderman, Roti was a key political patronage boss and, along with his codefendant Pat Marcy, a fixer for the Chicago Outfit. Roti has directly participated in interfering with the rights of the members of LIUNA (Laborers' International Union Of North America) in the selection of their officers and officials in that he has improperly influenced the selection of officers of the CLDC (Chicago Laborers' District Council) and has been responsible for the pervasive hiring of LaPietra crew members and associates at the Chicago streets and sanitation department. Roti is a made member of the Chicago Outfit.
Burke and Roti met regularly at Counsellors Row Restaurant across the street from Chicago's City Hall. Did it bother Alderman Burke that Roti was a mob boss? Apparently not. Marvin Aspen, the Federal Judge who sentenced Roti, said, according to a Chicago Sun-Times May 14, 1993, article by Rosalind Rossi entitled "Roti's Sentence: 4 Years, Fine, Imprisonment Costs," that:

When you have the courts of law fixed; when you have a city government that is fixed; what you are doing, really, is attacking the core of democracy.
In 1999, shortly after Roti's death, Burke sponsored a City Council resolution honoring Roti's life. It read:

Fred B. Roti, a committed public servant, a cherished friend of many and good neighbor to all, will be greatly missed and fondly remembered by his many family members, friends and associates; now therefore…
So, we have accolades from Chicago's most powerful Alderman, a man who slates the judges in Cook County, heaped upon a convicted mobster. It's Chicago-style politics, and President Obama knows how it works.
Next in Part 2: A Top FBI Informant Accused Alderman Burke On Three Occasions of Fixing a Murder Trial For the Outfit.