The Hamas-tied Council on American Islamic Relations (CAIR) is viciously going after Congressman Peter King (R-NY), who is planning on holding hearings about the radicalization of Muslims in America.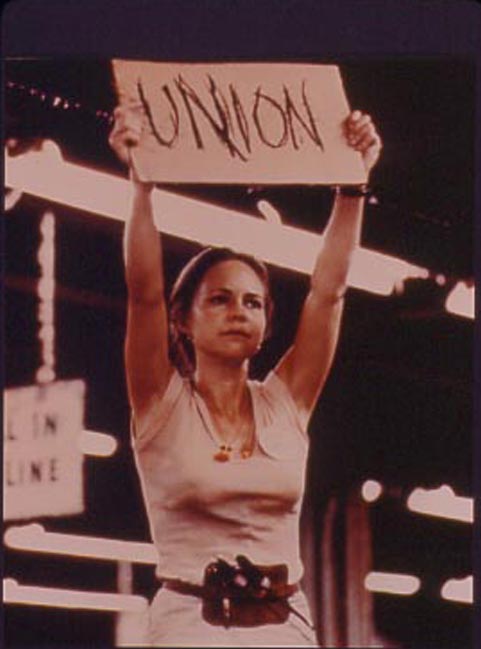 On Monday, CAIR's daily "American Muslim News Briefs" mailing contained no fewer than three shots at King:

Rep. King Turns Dispute with Mosque into Personal Vendetta

King Hearing Witness: 'We Are at War with Islam'

Video: GOP Rep. Bashes Islam, First Muslim in Congress
You might get the idea from this that King's hearings are actually going to do some good. After all, if the Hamas group CAIR is angry, King must be doing something right. Yet last week I called King's hearings a "show trial" after King told Politico that he was "not planning to call as witnesses such Muslim community critics as the Investigative Project on Terrorism's Steve Emerson and Jihad Watch's Robert Spencer." I wrote that "for King not to avail himself of Emerson's knowledge and Spencer's scholarship is an astounding case of willful blindness." Even worse, King (R-NY) said he was going to call Muslim Brotherhood-linked Congressman Keith Ellison (D-MN).
I support increasing awareness of the jihadist threat in our midst. Who more than I? But when Politico reported that King, who is the new chairman of the Homeland Security Committee, plans to take "testimony primarily from Muslims" during his upcoming hearings, I thought, why? The media considers it its mission to take its spin primarily from Muslims. The cultural elites are constantly haranguing us with the Islamic supremacist narrative of calling any candor or criticism of jihad "Islamophobia."
Islamophobia amounts to the enforcement of blasphemy (sharia) laws. In Muslims countries the punishment for "blasphemy" is death. In the West, the punishment of "blasphemy" (candor aboutIslam) is character assassination. News is edited, rearranged, and altered to deliberately omit the motive behind attacks on nations and non-Muslims, whether it's Russia, Egypt, Lebanon, Thailand, Nigeria, Somalia, India, Pakistan…or Fort Hood, Texas.
What we need is sunlight, not more obfuscation.
Do we really expect Muslims to stand up in front of Allah and America and rat out their brothers, knowing what we know about the ummah and what the Qur'an commands? If the West can't stand up to Islamic supremacism, can Muslims? They live in Muslim communities. Their life and their families would be under death threat almost immediately after they testified.
So why is Hamas-tied CAIR so upset? Is CAIR going after King in spite of his capitulation? No. They are going after him because he conceded.
The Islamic supremacists sense King's weakness. They see that he is anxious to accommodate them and to avoid bad publicity, despite his earlier statement that he didn't care about being called a bigot if that was the price of exposing jihad activity in America. And so they are going in for the kill. This is what they do. We see this over and over again in Islamic history. It is an Islamic pattern: they treat every concession as surrender in installments. The record of the "Palestinian" peace talks with Israel is a primary case in point. The accommodation of Muslims in Europe, leading those Muslims to grow more aggressive and demanding every day, is another example. Appease jihad and they go for the jugular.
Representative Ellison and other Muslim Brotherhood proxies will make a dog-and-pony show out of King's hearings — much the way the 9/11 civilian trials that Obama wanted to hold in New York City would have been a propaganda bonanza for the Islamic supremacists. They are brilliant at this game. Nobody obfuscates better. They have been waging this war in the information battle space for 1,400 years. They have perfected it.
And we haven't even realized that a war is being fought on that front at all
Steven Emerson (who later apologized to King) and Robert Spencer (who didn't), both of whom King named as not going to testify, criticized King for his choices of witnesses in these hearings. That will ease the pressure on King as well: if he is getting criticism from both sides, it plays well for him in the mainstream media. I do not believe that that was his strategy, but that is the law of unintended consequences. It makes him look "moderate."
And Emerson's apology, as well as the dhimmi sheeplike approval of his hearings coming from other conservatives despite the Muslim Brotherhood presence, shows that the right will always have his back no matter how stupid and counterproductive his hearings are shaping up to be. Yet the time to speak out about King's witness list is now, before the hearings, not later: if the point was not made up front, it would have done little good to point it out afterwards. If conservatives speak out after the hearings, the media meme will be, "You see, the GOP had their hearings, we proved them racists, and now these Islamophobes are whining about witnesses." The defects in King's witness list had to be pointed out up front, because it is a fatal mistake.
I am still perplexed as to why King would throw them under the bus publicly before the hearings even began. Why smear our very best people, the leaders of the counter jihad movement? That is so…CAIR.
Some anti-jihadists are holding out hope for another set of hearings after King's Muslim Brotherhood show. I highly doubt that will happen — not after this. Opportunity only knocks once. And on this issue, less often than that.
So why doesn't King call Emerson and Spencer, as well as other voices for freedom like Ibn Warraq and Wafa Sultan? Because they're "extreme," as CAIR says? I do not consider the defense of freedom "extreme."
The speed of our surrender is nothing short of astounding.