A Gallup poll finds that 65% of Democratic voters remain confident their party will maintain control of the U.S. Senate–a position that may spell shock and disappointment if new statistical projections prove accurate. 
According to Gallup, Americans as a whole believe by a 10-point margin that the GOP will win the Senate. Among Democrats, however, just 30% believe Republicans will win the Senate versus 65% who believe Democrats will retain control.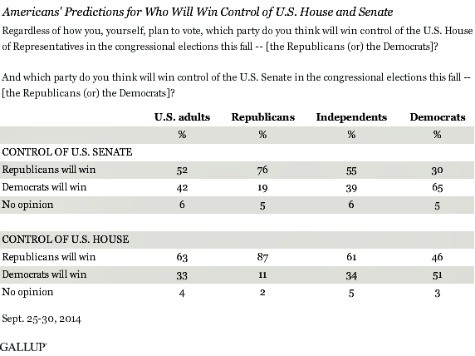 However, according to new statistical projections by the Washington Post, Republicans have a 94% chance of winning the Senate. The New York Times puts GOP chances of a Senate takeover at 64%. 
Voters head to the polls in 22 days.