GOP frontrunner Donald Trump, who recently hit more than 30 percent support in a New Hampshire poll, headed South to a packed campaign rally in Norcross, Georgia at the North Atlanta Trade Center on Saturday with between five to 10,000 supporters.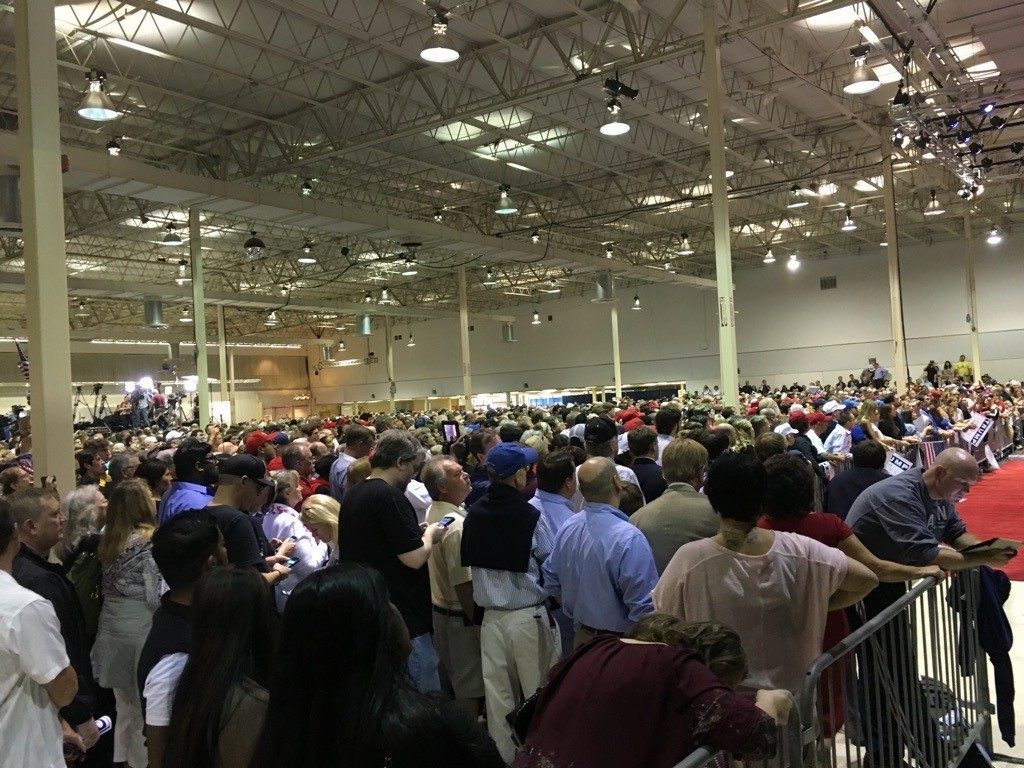 Sen. David Perdue (R-GA) wasn't able to be there, but addressed the audience with a video message before the event.
"You're going to hear from two great Americans and two friends of mine. Donald Trump has struck a nerve in America," Perdue said, "He's inspiring all of us to Make America Great Again!"
AJC.com reported that Trump called Perdue last month to discuss being an outsider and how to win over Georgia voters.
Herman Cain introduced the billionaire to the crowd, and it's reported that Trump will meet privately with Cain and African American pastors.
Trump set a record for attendance at a GOP presidential candidate event in August with roughly 30,000 people in Mobile, Alabama.
"Look, the idea that only Southerners appeal to Southerners and Northerners appeal to Northerners is overdone,"Alabama-based political consultant David Mowery told Newsday. "He may not sound like us, but he's saying the things that people in the Republican base — and even disaffected, frustrated voters outside that base — want to hear."