Thanks to Breitbart News' #DumpKelloggs petition, over 380,000 Americans, many of whom voted for President-elect Donald Trump, have vowed to boycott Kellogg's after the cereal company's decision to pull its advertising.
After left-wing advocacy groups launched a social media campaign to coerce companies away from advertising on Breitbart, Kellogg's publicly announced they would comply with their demands — and made the vague claim that Breitbart and its tens of millions of readers "aren't aligned with" the cereal maker's "values as a company."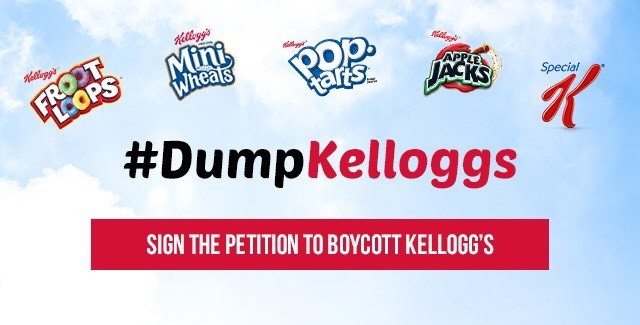 Indeed, our research has shown Kellogg's values would not "align" with most Americans. Their namesake nonprofit organization W.K. Kellogg Foundation has deep financial ties to far-left billionaire George Soros and has donated nearly a million dollars to anti-police group Black Lives Matter.
Understandably, more than 370,000 individuals have vowed that when they buy groceries, they won't hand their hard-earned dollars over to a company at ease with placating radical left-wing agitators just because they're making a little noise.
Kellogg's manufactures myriad products under several brand names, from Pringles to Eggo waffles, as well as Special K and Frosted Flakes cereals and many more.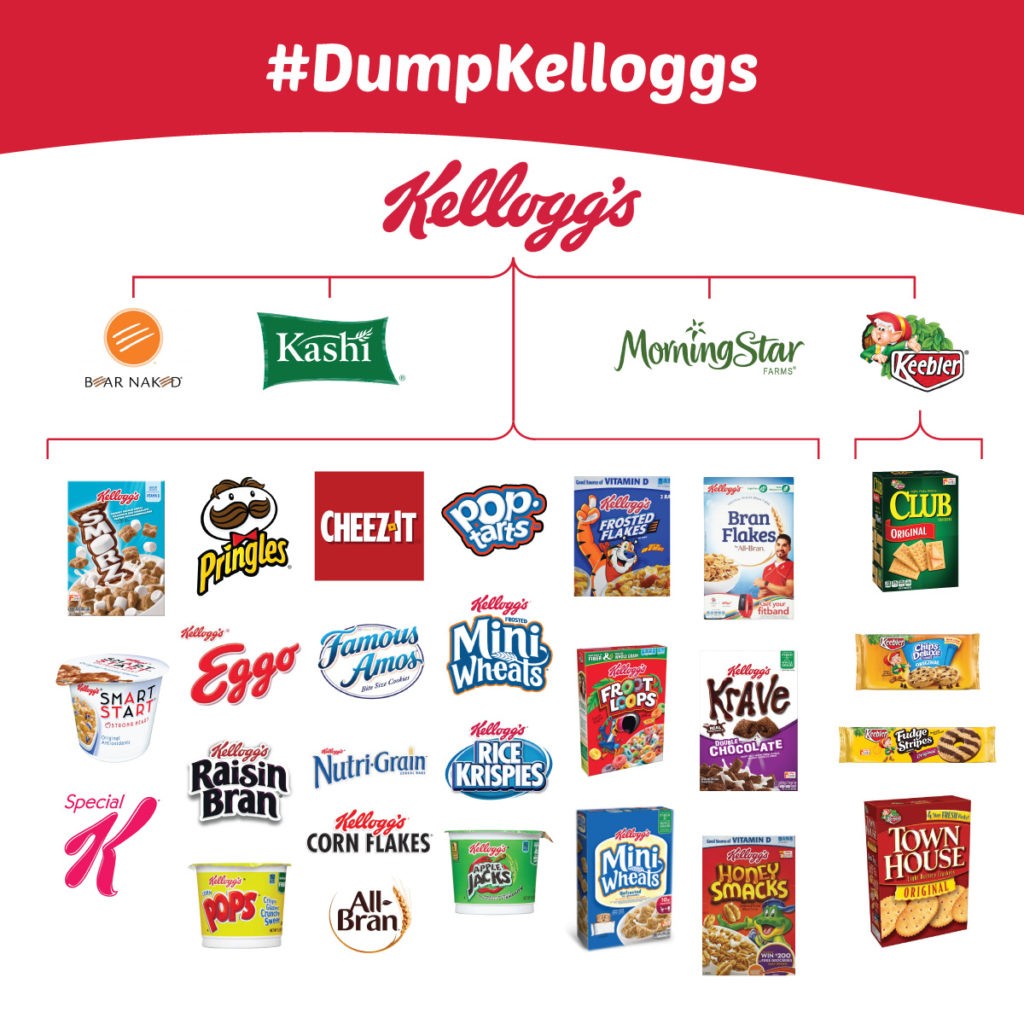 As more Americans joined the #DumpKelloggs campaign, it's worth listing all the Kelloggs brands you won't find in Trump voters' shopping carts.
Kellogg's Frosted Flakes®
Kellogg's® Nutri-Grain®
Pop-Tarts®
Rice Krispies®
Cheez-It
Kashi
Eggo®
Frosted Mini-Wheats®
Cocoa Krispies
Morningstar Farms
Famous Amos
Kellogg's Corn Flakes®
Kellogg's Honey Smacks® cereal
Corn Pops®
Mother's Cookies
Keebler Company
Smart Start®
Froot Loops™
Kellogg's Raisin Bran®
Low Fat Granola
Fruit Flavored Snacks
Apple Jacks®
Cracklin' Oat Bran®
Mueslix®
Smart Start®
Smorz
Kellogg's Raisin Bran®
Krave
Crispix®
All-Bran®
Apple Jacks®
Crunchmania
Sign the #DumpKelloggs boycott petition here.
Follow Jerome Hudson on Twitter @jeromeehudson