WORCESTER—Winter storm Stella put a wild ending on a mild winter in the northeast on Tuesday.
In Massachusetts, snowfall estimates ranged from two feet in parts of the Berkshires to two inches on parts of Cape Cod. With Tuesday highs reaching above freezing in Boston, Worcester, and Springfield, the accumulation felt wet to the touch and heavy to shovelers.
Philadelphians and New Yorkers escaped the snow only to get pelted by sleet. Connecticut imposed a highway travel ban. Pennsylvania Governor Tom Wolf deployed the National Guard. New Jersey Governor Chris Christie declared a state of emergency.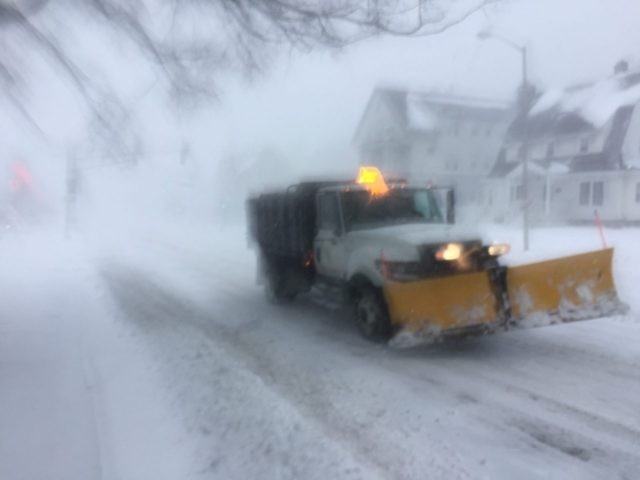 The snow grabbed headlines. The wind grabbed walkers. Gale-force gusts pushed pedestrians to and fro, shrank visibility, and threatened trees and power lines. Outside, one felt the sting of the 50+ mile-per-hour winds; inside, one heard the sound as though in a live-action Ray Bradbury story.
Normally cramped roads appeared clear as far as the eye could see. Here, a woman walks backward against the wind. There, a solitary jogger braves the elements. Everywhere a post-apocalyptic scene of emptiness fills in the landscape.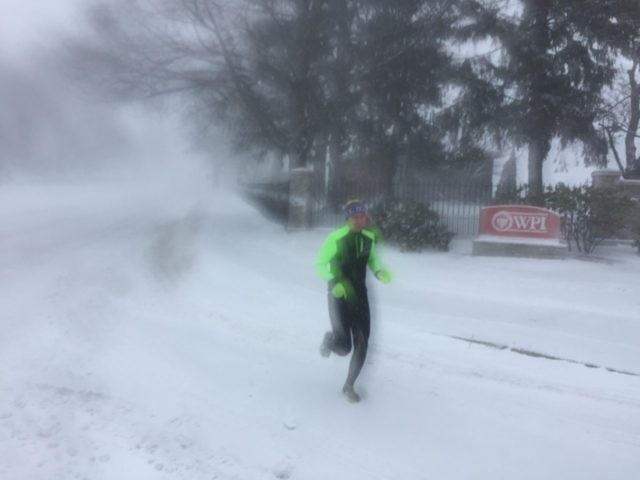 The closing of schools and government offices throughout the state contributed to the buttoned-up, climate-controlled choices of many. But really the weather made all the cancellations and warnings redundant. Walking outside tended to make people walk right back inside. Mother Nature, not Big Brother, really dictated decisions not to travel or go to work.
"Extremely fast snow fall rates will create dangerous roadway conditions," Governor Charlie Baker told Bay State residents, "and we urge everyone to be prepared to stay off the roads, take public transit if necessary, and work from home if possible."
With wet snow, mixed with sleet and rain in some areas, the dropping of temperatures into the teens Tuesday evening figures to make dicey driving conditions even more dangerous.